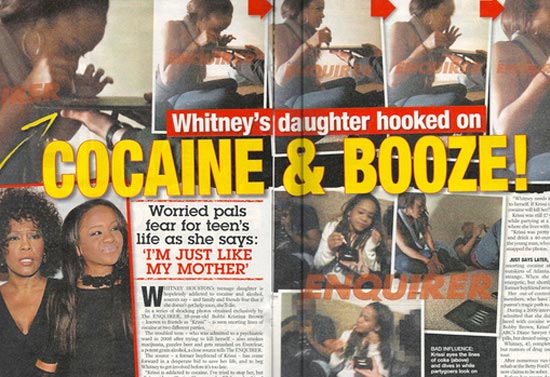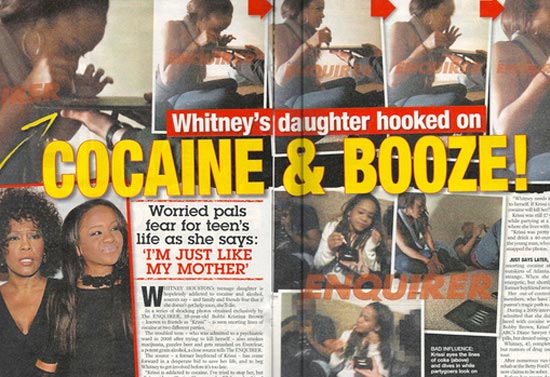 Bobbi Kristina Brown the 22 year old daughter of late Whitney Houston and Bobby Brown has this afternoon been taken off life support and is now being cared for in a hospice.
According to Bobbi's aunt, Pat Houston the troubled daughter's 'continued to deteriorate'.
Did Maxwell Lomas supply Bobbi Kristina Brown with sedatives? Has drug arrest history.
Bobbi Kristina Brown unconscious in bath tub: Drug overdose?
A statement on behalf of the Houston family thanked 'everyone for their support and prayers' before adding: 'She is in God's hands now.'
Bobbi was discovered on January 31 face down and unresponsive in a bathtub in her suburban Atlanta home – just days before the third anniversary of her mother's death – and has been unresponsive ever since. 
According to TMZ, her family decided to move her to the facility and take her off all medications so she could die naturally.
Sources close to the family said they met with a top brain specialist in Chicago last week, who told them there was 'no hope' she would emerge from the coma.  
In March, her family said she was transferred from Emory University Hospital in Atlanta to a rehabilitation center. 
Pat, the wife of Whitney's brother Gary, and Bobbi's dad, Bobby Brown, have joint legal guardianship of Bobbi Kristina. 
The move comes despite Bobbi's dad's insistence just three weeks ago that he would 'never' disconnect his daughter from the machines keeping her alive.
'Don't believe any reports that Bobby is going to take her off life support,' an unnamed 'Brown family source' told People magazine on May 28. 'He's never going to do that.'
'I don't think he'll ever go there; if there's a 2 percent chance, a 1 percent chance, a 0.1 percent chance, he will keep hope alive.'
But Bobbi's worsening condition seems to have changed his mind. 
Currently, Bobbi Kristina's estate is worth approximately $20 million. The estate was bequeathed through her mother Whitney's will when she died in 2012.  
The family are currently infighting over how the money will be shared and it is here where eyes will be open.
Offered Cissy Houston, Whitney Houston's 81 year old mother via TV's Entertainment Tonight: 'She's not gone yet, but you know, whatever the Lord decides, I'm ready for her… I have nothing to do with that. That's His job. It's His territory, you know? And I understand it,'
Whitney died on February 11, 2012. The 48-year-old superstar accidentally drowned in a bathtub in the Beverly Hills Hotel, with the 'effects' of heart disease and cocaine cited as contributing factors.
With her mother gone, Bobbi Kristina became more and more dependent on her boyfriend, Nick Gordon, and the pair allegedly immersed themselves in the drug scene in Atlanta where they lived. 
But who will get the money and who will contest it remains to be seen …