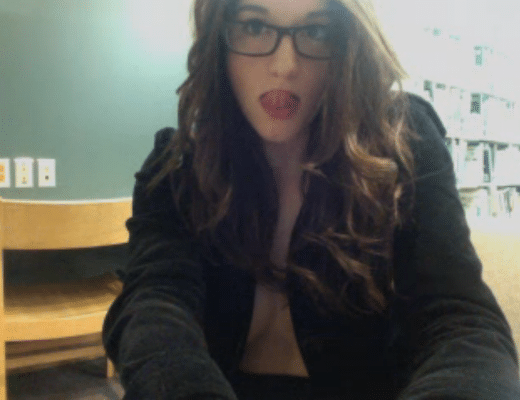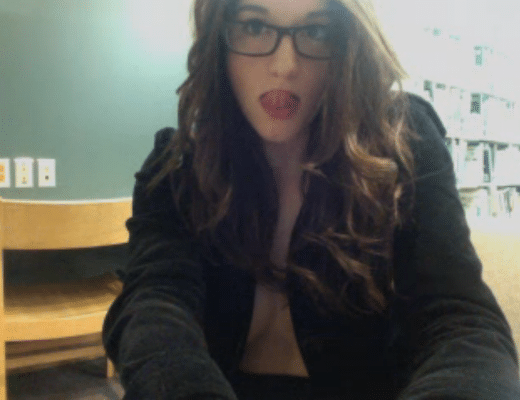 Windsor library woman, Alexandria Morra, Lilsecrett as she went by on voyeuristic online channels has today pled guilty to perpetrating an indecent act in a public space.
Accused of streaming live sex shows from Canada's Windsor Public Library, the woman according to a report via cbc.ca pled guilty to one charge of committing an indecent act in a public place. 
Alexandria Morra, Lilsecrett, Windsor public library girl arrested.
Pictures: Lilsecrett, Windsor library woman secretly streamed her sex shows fired
The woman's appearance in court today came after she was earlier this year investigated by police after complaints against the woman were lodged.
Appearing in court wearing a black blouse and black tights the scandalous model cut a far more conservative demure image than the scandalous risque image that she had been trolling online and at the public library in January.
In delivering his judgement, Judge Greg Campbell told Morra to, "have some self-respect for yourself, respect for others and respect for your community."
Campbell would described Morra's actions and behavior as a 'widely offensive act,' adding that her behavior 'isn't acceptable.'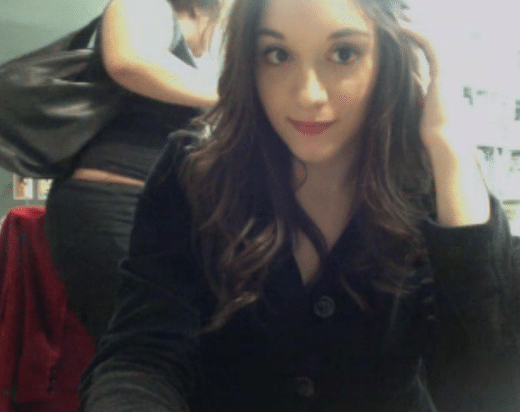 He stated in court that her goal was to 'make more money,' by enticing more sharing and participation of her daring escapades.
Live raunchy escapades normally net participating models higher revenue sums, thus prompting many girls to be ever daring. A dare that equally resonated with the 22 year old model dressed in demure black attire in court today.
In one episode it's speculated that Morra made $1,500 from one of her live webcam performances in the library. 
When Morra was asked if she had anything to add, she responded, "That's OK."
In the woman's defense, Morra's lawyer, Pat Ducharme told the court it was clear Morra was facing a desk while in the library and what she did was only for the camera in front of her. He said no one else could see anything inappropriate, and her actions did not offend anyone in the library at the time. Until of course when they later found out…
Ducharme also told the judge that Morra's parents were not happy, and that she's embarrassed knowing people are aware of the work she was doing. 
He also said Morra is sorry and that she is done with the online sex show business. 
A joint submission suggested she be fined $250 followed by a 12-month probation period.