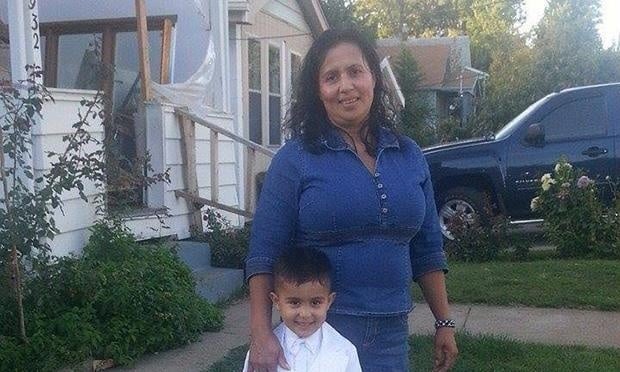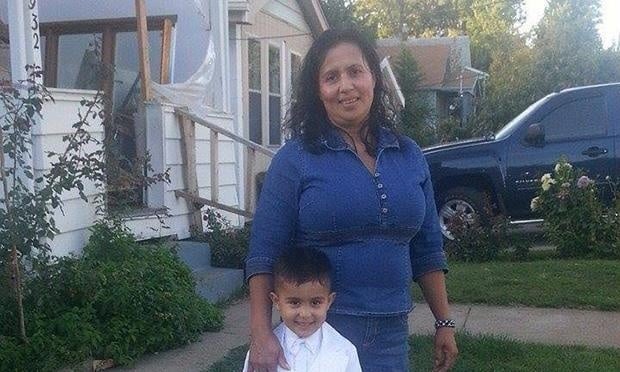 Jesus Ismenia Marinero the mother of an eleven month old child, Angel Ramirez-Marinero discovered at a Nebraska trash has been discovered dead. Since the discovery of both the dead mother and abandoned baby, Omaha authorities have issued an amber alert for the mother's second child, a missing five year old boy.
Why did Roberto Martinez Marinero murder mom, throw 5 year old off bridge and abandon 11 month old baby?
According to the Houston Chronicle, Thursday's alert comes after authorities now believe that the older sibling was abducted and may be in danger.
Since discovering the 45 year old woman's body shortly 8pm Wednesday evening, authorities have identified the woman as Omaha woman, Jesus Ismenia Marinero, pending autopsy reports.
The 5 year old boy being sought is Josue Ramirez-Marinero. He was last seen wearing a gray shirt and sweatpants and may be traveling in his mother's stolen silver Jeep Cherokee with Nebraska plates SRH941.
Jose's brother was wearing only a diaper when he was found in the dumpster Wednesday evening and taken to a hospital.
Told Emily Winkle the man who first came across the eleven month old toddler Wednesday afternoon whilst cleaning out his car: 'Very disturbing, very upsetting and I couldn't believe what I saw.'
Adding: 'I went and looked on the inside the dumpster and I seen a little hand with an empty water bottle moving.'
Reiterated La Vista Police Capt. Bryan Waugh: 'I actually sat and visited with the little guy for a minute, and really cute kid, so it's definitely a sad story,'
'Obviously, it looks as though the child was abandoned there, it was wearing nothing but a diaper.'
The father of the two children, Jose Ramirez, along with several family members, were questioned by police Thursday morning. Authorities have not identified any suspects at this time.
At present it is not necessarily understood why the mother was killed and why or how one of her children came to be found at a dumpster whilst her eldest son remains unaccounted for. Authorities have yet to disclose how the mother came to die.