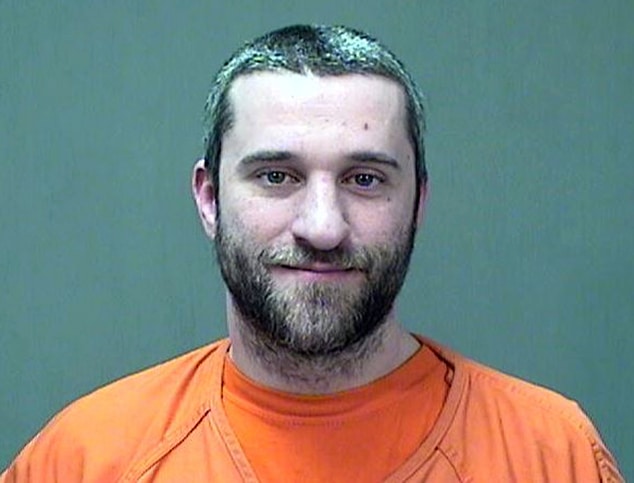 So much for childhood heroes, case in point, Saved by the Bell 's Screech aka Dustin Diamond who has seen his name and off stage existence more of a spectacle than show producers could have ever imagined.
The latest saga in the 38 year old former down and out actor's life sees Diamond yesterday found not guilty in the first count of reckless endangerment stemming from a barroom altercation that took place last year.
Pictures: Who is Amanda Schutz? Dustin Diamond, Screech's wayward girlfriend.
Dustin Diamond, Screech arrested in stabbing incident. Loss of America's innocence
Nonetheless he was found guilty of carrying a concealed weapon and of disorderly conduct, both of them misdemeanors.
The first misdemeanor carries a sentence of up to nine months in prison, while the second misdemeanor carries a sentence of 90 days imprisonment.
To boot, Screech's girlfriend, Amanda Schutz, was found guilty of disorderly conduct.
Sighed in relief, Diamond's lawyer Thomas Alberti: 'We're happy with the results, we think that justice has been done,'
'The jury did a good job.'
If found guilty of the more serious charge, Screech, our collective childhood 'innocent' and affable hero was looking at 10 years jail. Hardly the welcoming endorsement of the onscreen bumbling but well meaning hero who we all painfully related to.
The actor's tryst in a Milwaukee courtroom came after the down and out actor had come to be caught up in an altercation which led to him being accused of stabbing a 25 year old man at a local bar.
In his defense the former childhood actor testified he had been involved in an altercation with a group of people at a barroom venue and at one point found himself along with his girlfriend being accosted.
'Forced to protect' his girlfriend who by now was 'bleeding' the actor admitted to pulling out a concealed weapon (who knew?) purportedly in self defense.
Told the down and out actor: 'I was fearing for her safety and her life,'
'She was being pummeled,'
'I wanted injuries to Amanda to stop. That was my only concern.'
Adding: 'I think [the victim] injured himself when he grabbed me.'
The man who was stabbed, Casey Smet, testified earlier in the week, and said that he never saw the knife and could not confirm that Diamond had stabbed him. In fact, he said, he didn't realize he'd been stabbed until afterward when he was talking to police.
'Before the altercation, I was not bleeding or stabbed,' he said on the stand. 'After the altercation, I was.'
As Screech left the courtroom last night, devoid of emotion, the former actor said he couldn't comment on the case, whilst sentencing on the misdemeanor charges has yet to be scheduled.