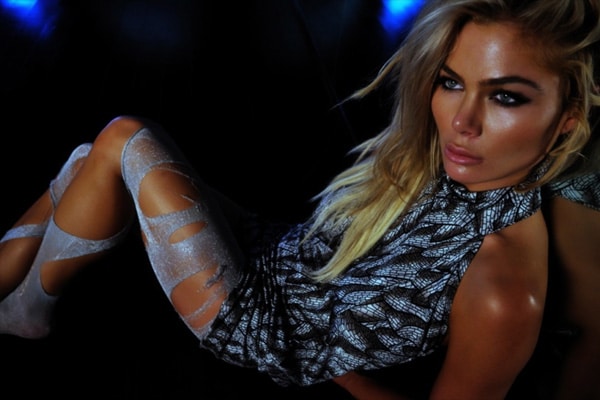 Whilst preliminary reports indicate that oil baron heir Andrew Getty's death was natural, questions have been asked as to how the man sustained severe bleeding to his rectum, purportedly via blunt trauma.
Andrew Getty died cause he was meth addict: 8 ball a day
Andrew Getty was a cokehead says source.
Andrew Getty, oil heir dead. Who caused his rectal injuries?
The oil heir would be discovered by the man's estranged  girlfriend, Lanessa De Jonge (who also goes by the name Lanessa Grace) a former model and aspiring actress who was initially detained by cops but later released after determining the oil baron's death was accidental.
At the time she discovered the man suffering a cardiac arrest circa 2pm yesterday before calling cops.
Confounding matters is the fact that the pair had a volatile history,  including 31 LAPD visits to Getty's home for domestic disturbance and drug use.
In one episode, Getty's ex was placed under psychiatric hold for attacking a police officer on one of these calls. Another instance documents the woman breaking into the oil heir's home.
Public records indicate De Jonge arrested in Beverly Hills on October 22 last year for trespassing, obstruction and battery on a peace officer/emergency personnel.
Cops would also tell that in some of the calls, Getty and his girlfriend had sometimes been high.
As recently as two weeks ago Getty took out a restraining order against his former girlfriend. How the former girlfriend came to find the man is also of mystery, given the restraining order placed on the 32 year old woman. 
A hearing in the case was scheduled for next week.
That said investigators have posited the idea that Getty's bleeding may have been the result of him falling on something or some other matter. Others have wondered if it was connected to copious use of medication? Whilst others continue to wonder if Lanessa Grace may have something to do with the man's death? At present she is said to be cooperating with investigators and is not considered a suspect.
Images via modelmayhem