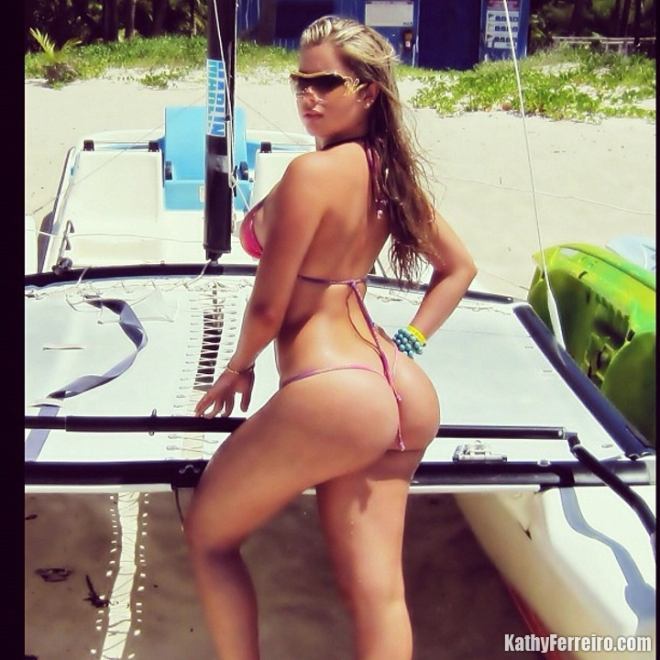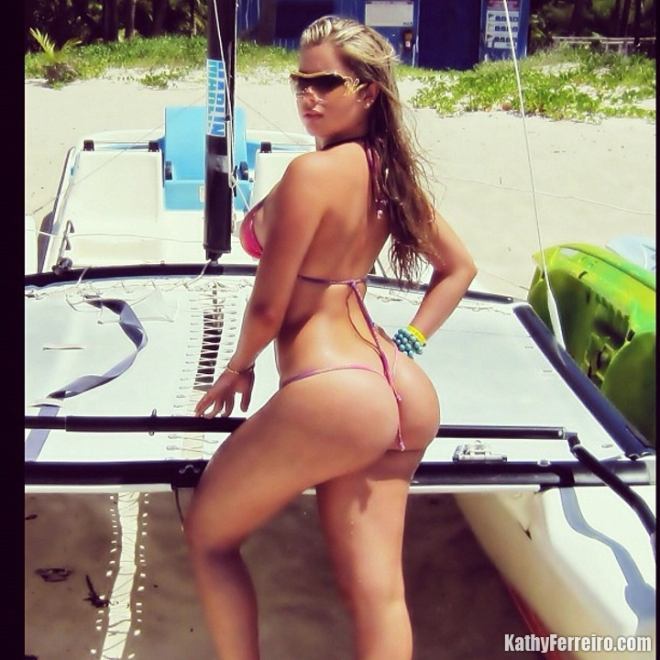 Making her larger than life entrance in the tabloid sphere is Kathy Ferreiro, dubbed by Florida's latin community as the Cuban Kim Kardashian who is said to be gunning for the 'World's Best Booty' title.
In a smorgasbord of images, Florida's version of 'do you have time all day to stare at my carefully manicured derriere' has impressed voyeurs alike as she has taken to documenting an array of angles of her bottom.
To her favor, Kathy Ferreiro insists unlike other entrants in the world title, her rear end is legit. Not one gram of fake injection, with everything real and natural, the way the universe intended. Adding that none of her images have been photoshopped cause naturally the gods don't need her to.
With her sights set for her rightful throne, it's perhaps no coincidence that the Miami based Latina has seen thousands of new followers to her twitter and instagram accounts.
Her profile has her describing herself as 'mamasota' (which translates to hot or sexy in Spanish) where she unabashedly glorifies in abundant selfies.
Titled 'Kathyzworld,' Ferreiro's instagram account is replete of photos of the woman working out in the gym along with images of her posing next to expensive cars or speed boats. Cheap toys will not do.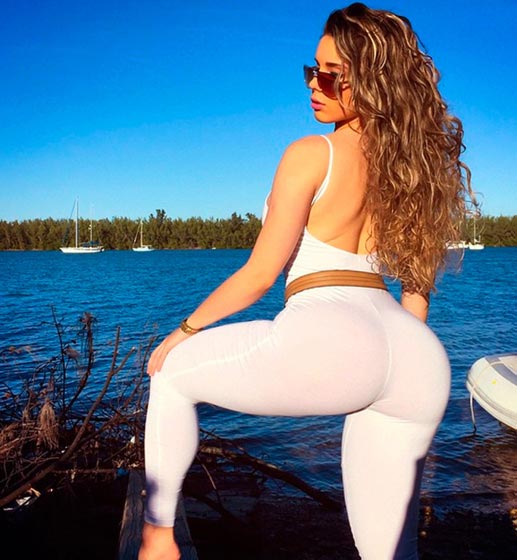 By day, Kathy works as a distributor for a skin cosmetics firm, but by night she can be found partying and socializing around Miami's most fashionable night spots. 
Whilst she may be a new name coming up in the crops in the US, the burgeoning star already has a committed following in Colombia and other Latin American countries where she is known for her mantra, 'life is beautiful'.
Offers Ferreiro's  champion, PR agent, John Chant: 'She really is the new kid on the block and has arrived with a big bang. 
'The great thing is her body is all natural and that is why she is drawing so much attention. She's a gorgeous girl with curves in all the right places. 
'In my opinion it won't be long before we see here face and butt plastered everywhere. All I can say is Kim Kardashian, look out!'  
What do you think? Is there room to salivate over the Cuban version of Kim Kardashian or is there only so much room for lopsided fascinations with a woman's derriere?