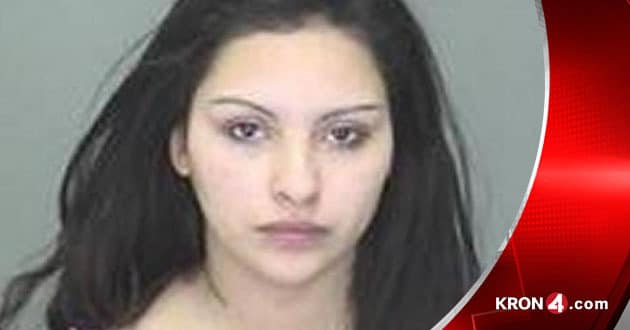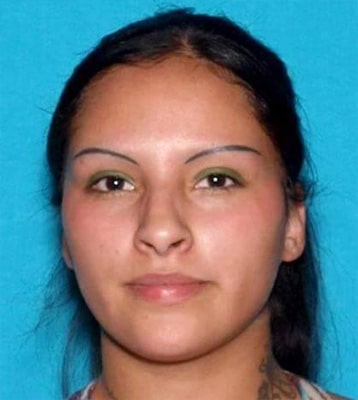 Jasmine M. Teltow a 21 year old Dos Palos, Californian woman has been arrested after allegedly stabbing her husband in the neck after discovering nude photos on the man's cellphone.
The wife has since been taken into custody on suspicion of attempted murder.
Dos Palos Police Chief Barry Mann says investigators plan to seek additional charges including domestic violence.
Detectives say Teltow and her 34-year-old husband began arguing late Saturday over nude photos of an unidentified woman on a cellphone.
The argument escalated and Teltow allegedly stabbed her husband at least once in the neck with a kitchen knife, which officers seized for evidence.
It's unknown whether the 21-year-old wife thought the 34-year-old husband was cheating or if she was just mad about nude images on his phone.
Officials say the man's injuries are not life-threatening.
The couple's children, ages 1 and 4, were turned over to Child Protective Services.
Teltow remained in custody Sunday afternoon on $500,000 bail, according to booking records.
Reflected one user on social media, Mari Lu: 'Poor girl. Sometimes it's better to just walk away. Guys are just gonna be guys. And us woman loose it for a couple seconds and our world changes.'
Whilst another said: 'At least he is alive and has all his parts.'
And then there was this comment via Gregory Dunn that made me wonder too: 'What blows my mind is how many people on here are cheering her on? She tried to kill a human for gods sake. Does she get a pass because she is a woman? How sexist is that? Reverse the genders and see how you feel.'