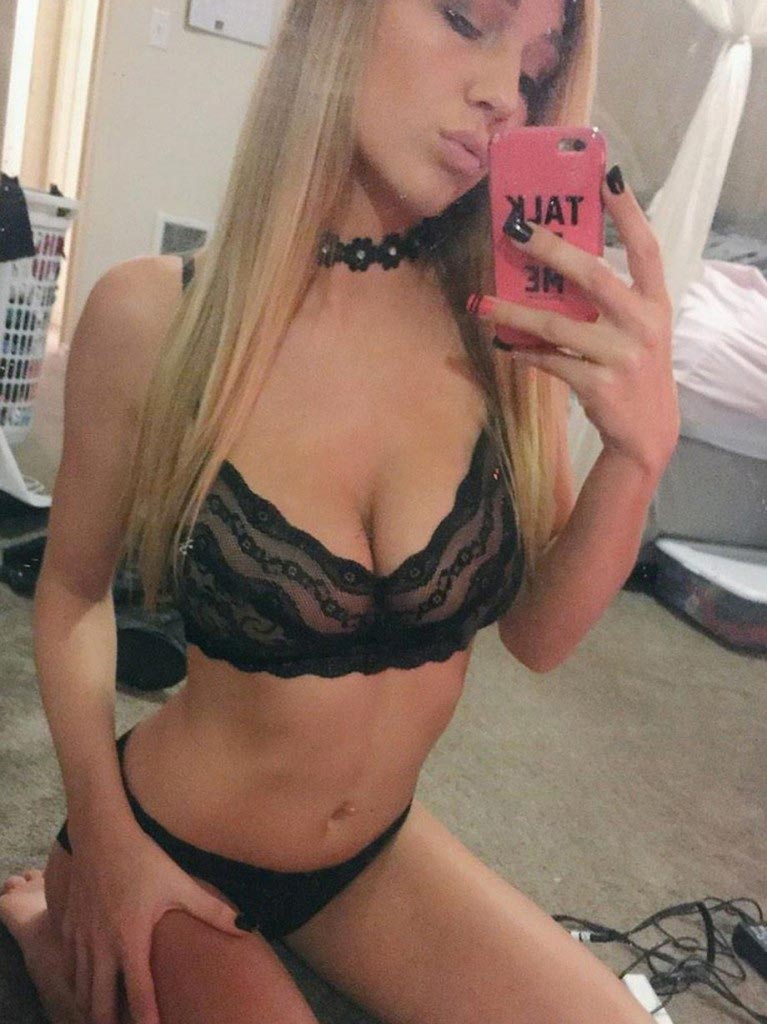 It was inevitable wasn't it? It seems former Ohio State University student, Kendra Sunderland may have a rosy future ahead of her after all and then some after an adult site this Monday afternoon made an overture to pay off Sunderland's $6250 fine after she was arrested last week for indecent public exposure.
Kendra Sunderland interview: 'At least I'm not working a crappy minimum wage job.'
Kendra Sunderland seeking business inquiries: 'Help me get rich'
New Kendra Sunderland pictures emerge: 'It's too awkward to return to school.'
Kendra Sunderland video and photos: So who is she?
Pictures: Kendra Sunderland, former Oregon State student arrested after making video in campus library
The offer comes via an email to our outlet where the BangYouLater team wrote the following:
Dear  Kendra  Sunderland,  
First  and  foremost  let  us  state  that  we  fully  support  what  you're  doing.  It's  not  often  that  you  see  people  who  are  confident  enough to  stand  by  their  own actions,  especially  when  those  actions  are  of  a  sexual  nature.  We  hope  that  you  continue  your  career  as  a  cam model  and  reap  all  the  financial  and  emotional benefits  that  the  profession  has  to  offer.  
We  at  BangYouLater  would  love  to  give  you  $6,250  USD  to  pay  for  the  public  indecency  fine  that  you've  allegedly  been  charged. Not as  payment  for  some  future act  but  just  as  a  kindness  to  show  our  genuine  support  for  what  it  is  you're  doing.  If you're  willing  and able,  we  would  like  to  fly  you  to  our  headquarters  so  that  we  can give  you  the  money  in  person.  Simply  so  that  we  can  video  record the  transaction and  become  your  bonafide  advocates.  
Let  us  know  if  you  are  interested  and  we  will  discuss  the  details  with  you further.  Regardless  of  your  decision  we  wish  you  all  the best  in  your  future endeavors.  
Sincerely,  
The  BangYouLater  Team
Curious I wrote back to the outlet and asked them the following questions: Question can you guys tell me more about your entity and why you are taking this measure? You mention that one shouldn't be inhibited about expressing their sexuality but couldn't one reasonably argue that there is a time and place for such things and the OSU library although brilliant in its voyeuristic tendencies was pushing the limit too far …. ?
Answers:
Hi Christopher! 
Thanks for getting back to us so quickly. Of course feel free to report our offer and put whatever manner of spin you'd like. In answer to your questions: We're an adult site. We're making this offer because we don't believe that her actions are particularly "criminal". She was discreet. She didn't harm anyone from our understanding of the reports. So no, we don't believe that this incident of exhibitionism crosses the line at all.
– The BangYouLater Team