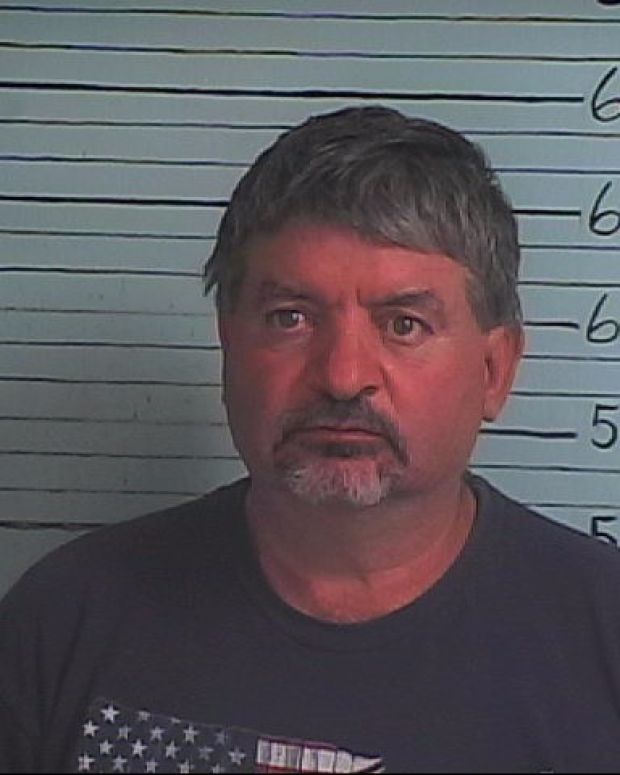 Mikeal Shane Pruett, a 55 year old grandfather has been sentenced to 200 years jail for impregnating his 11 year old granddaughter and sexually assaulting the girl's younger sister.
The prison term of 200 years decreed District Judge Jeffrey Langton was in consideration of each of the two crimes committed against the children, sentencing the married Stevenson, Montana man to 100 years each on two counts of incest.
The grandfather would come to be arrested in June, 2014 after his 11-year-old granddaughter was found to be 32 weeks pregnant. 
At the time the granddaughter had gone to the doctor with cramping and claimed to have had sex with a 14-year-old boy at a county fair, whose name she did not know.
However, medical staff noted that the term of the pregnancy and girl's suggested date of conception were out by three months. 
It was only upon further question that the girl relented and admitted that her grandfather had told her to make the story up. 
The 11-year-old said she did not know she was pregnant until informed by a doctor 'because she didn't know what pregnant felt like'.  
On July 1 last year, the nine-year-old girl told her biological mother that she witnessed the pedophile come into the girl's bedroom and assault her sister with his hands and mouth. 
During a forensic interview, she gave a detailed account of the oral sex, The Missoulian reported.
The younger girl also told investigators that he had sexually assaulted her by 'kissing her privates', then telling her it was a secret she had to keep.
Long pause. What to think, what to wonder?
Resuming…
The 11-year-old victim would birth in August. At the time Mikeal Shane Pruett was the guardian of both girls.
Pursuant to his eventual arrest, the grandfather pleaded guilty in November, bowing his head as he apologized before his sentencing. 
He would have to serve 50 years in prison before being eligible for parole, at the age of 105.
The pedophile had been charged two decades ago with lewd conduct with a minor and forced sexual penetration in a different state. 
The sheriff's office is still investigating claims that he sexually assaulted other girls, one as young as three.  
below image found here