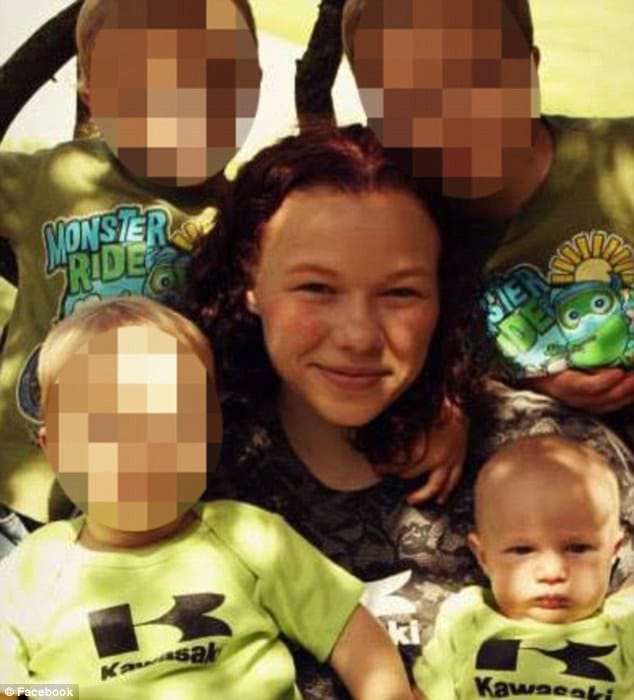 A nine month old Missouri baby boy is dead after his five year old brother accidentally shot him in the head playing with a gun. Yes let's all play with guns!
Despite being rushed to hospital in Kansas City the child would be pronounced dead. D-E-A-D.
At the time of the incident, emergency responders were called to a home in Elmo, a rural town in northwestern Missouri, by the brothers' frantic mother, Alexis Widerholt,
Offered Sheriff Darren White via KMA: 'A lady told me that she needed an ambulance. She said her 5-year-old son had shot her 9-month-old in the head with a paintball gun,'
'We dispatched an ambulance and law enforcement to the house. It was determined that the 9-month-old had in fact been shot in the head with a .22-caliber magnum revolver.'
Investigators would tell the gun went off whilst the infant was in a playpen. 
Sherrif White would reiterate there is no reason to believe the shooting was anything other than an accident. 
How the 5 year old boy (Corbin Wiederholt ) came to come across the gun and why the mother told authorities was shot by a paintball gun isn't necessarily understood, unless that is the mother was trying to cover up for the fact that she allowed a gun to come near her 5 year old son?
And then there was this sobering thought courtesy of neighbor Jessica Hutchison: 'You know, just some gun safety could have come into play, and would have maybe, you know prevented the situation, but it's just really sad, altogether.'
Reiterated Sherrif White: 'We live in a rural part of the country where firearms are very common and standard, so we pretty much assume that in about every home that we go into, there are firearms there,'
'We work off the assumption that everyone that we meet has a firearm sometimes, and that's okay because it's legal.'
Legal all right but very dead.
Adding: 'Guns themselves are not dangerous. On their own, they have no ability to do anything. It's when people leave guns lying around and young children can have access to them. Little children are fascinated by all kinds of things.
'It's just a horrible thing for anybody to have to go through.'