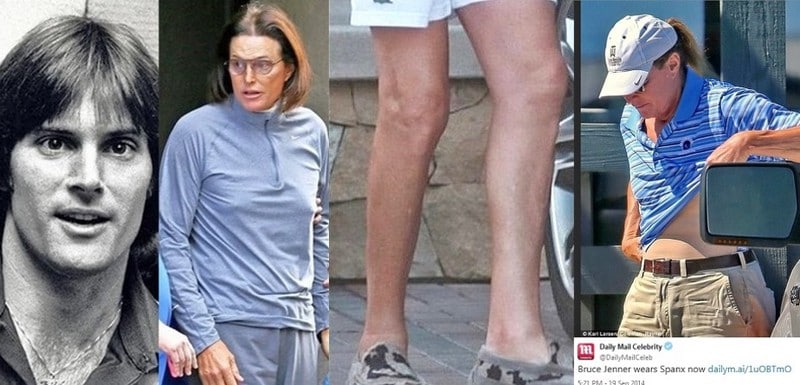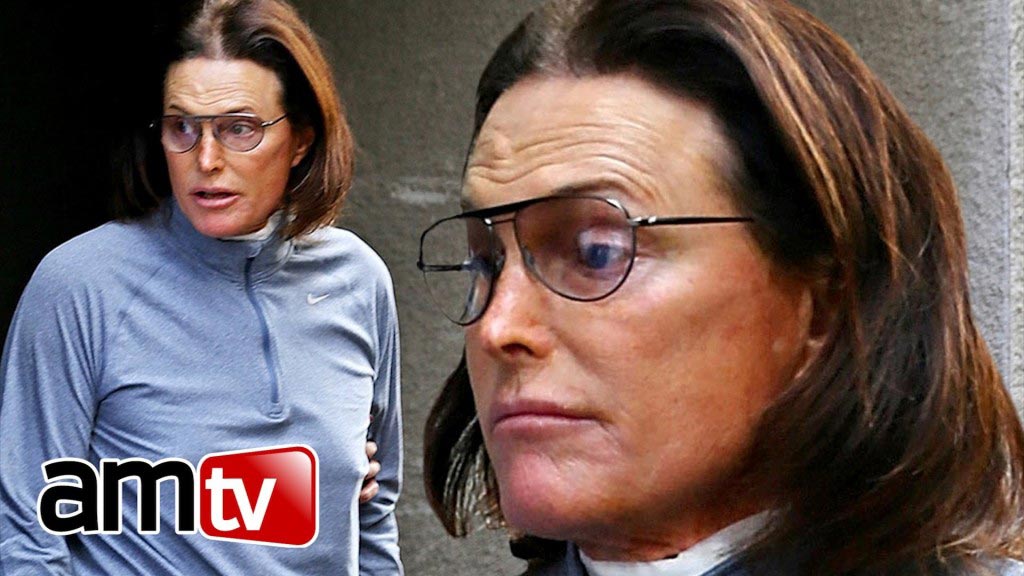 A source close to the Kardashian family has told that Bruce Jenner is very intent on transitioning over as a woman, with his ultimate goal being to live life as a female.
Told the family insider via People: 'Bruce is transitioning to a woman,'
'He is finally happy and his family is accepting of what he's doing. He's in such a great space. That's why it's the perfect time to do something like this.'
Bruce Jenner: Is he finally coming out in 2015?
Bruce Jenner is not planning a sex change insists Kris Jenner. 'Shit is made up.'
World devastated as Kris and Bruce Jenner now head for certain divorce. Again.
The claim comes as the patriarch of the Kardashian clan, since divorced from pimp momma Kris Jenner has been pictured in recent weeks brandishing manicured nails, smooth legs, longer locks and what appeared to be fuller lips.
The same source revealed that the Kardashian-Jenner family has been allowed time to get used to the idea, and that they're slowly accepting his decision.
Reiterates the insider ( ie planted public relations mole): 'He's being very smart about and also respectful about his transition,'
 'Instead of completely shocking everyone, his changes have been subtle, and his family has had the chance to slowly get used to his new looks and life.'
'He has come out to those closest to him… He's been through a dark period and is coming out on the other side,'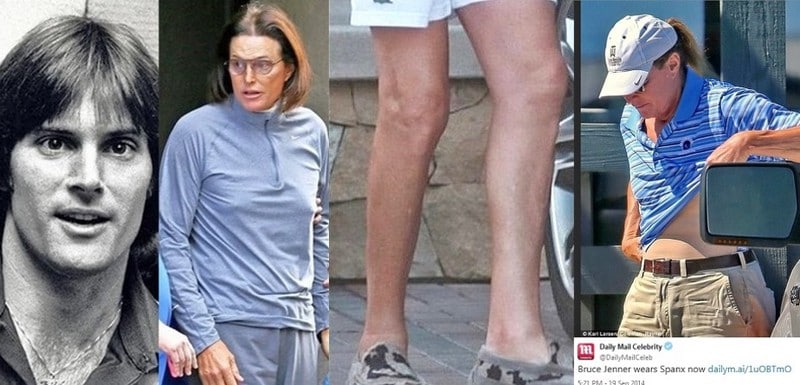 Bruce has six children from his three marriages – daughters Kendall, 19, and Kylie, 17, with Kris Jenner; sons Brandon, 33 and Brody, 31, with ex-wife Linda Thompson; and daughter Cassandra, 34, and son Burt, 36, with ex-wife Chrystie Crownover.
And he has four stepchildren from his marriage to Kris: Kourtney, 35, Kim, 34, Khloe, 30, and Rob, 27.
They just want their dad to be happy, according to People's source, who added that Bruce 'acts very pleased with his new life.'
'It is an intense thing. Of course not everyone is 100 percent on board. Different people have different reactions. But everybody loves him.'
But here's where the paydirt question comes into play. Will we at home get to witness Bruce's transition as a woman?
Which is to ask does a bear shit in the woods?
According to media interests, Bruce's journey is being explored for a new docu-series expected to air sometime this year.
Continued the family relations mole: 'It will air when he is ready to be open about his transition,'
'But he's acting more and more confident and seems very happy."'
Stepdaughter Kim hinted at Bruce's transition when she told ET: 'I think everyone goes through things in life, and I think that story and what Bruce is going through, I think he'll share whenever the time is right.'
Which is backhand of saying when the right multimillion dollar is finally in place payday will finally be around the corner and we will be continuing on with the charade. For a hefty fee of course. Naturally.
America where I can sell any identity to the masses with a gentle twist of a giddy smile…