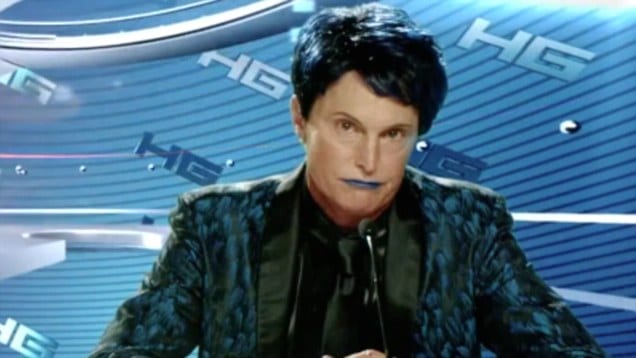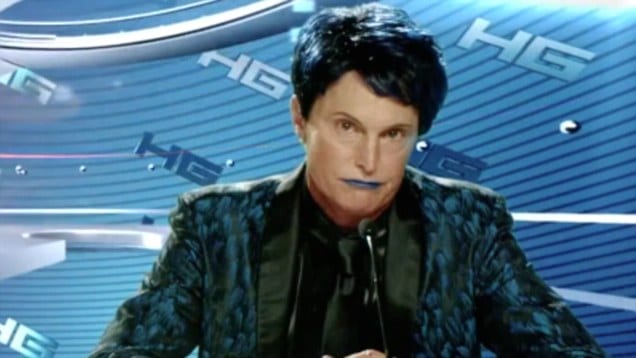 Kris Jenner has finally spoken about the much ballyhooed rumors that her estranged husband Bruce Jenner is seeking to undergo a sex change.
In her latest statement, the omnipresent media whore retaliated that the media tabloids have got it all wrong and that the 'rumors were 99% made up.'
Allegations of a sex change have been made up insisted the Kardashian matriarch.
Speculations of a Bruce Jenner sex change were fueled in recent weeks after the reality star was spotted out and about sporting primed fingernails, as well as having undergone a recent operation to shave his adam apple (to resemble that of a woman's?) and the growth of what appears to be breasts.
Added the media whore: 'I think when he gets his nails buffed they put clear nail polish on him. The bottom line is, we [the Kardashians] sell magazines.'
Along with physical changes the tabloids have also told that Bruce Jenner is also hoping to change his name to Brigitte after screen icon Brigitte Bardot.
Kids, I have to put my pencil down for a moment and take a long sip of my chamomile tea.The blood pouring through to my veins is throbbing. 3, 2, make a wish, 1,  Continuing.
A source told  (which is short hand for made up) The National Enquirer magazine: 'He loves Brigitte, not only because it's such a beautiful name, but it makes him think of Brigitte Bardot, who was a total bombshell.
'She also starred in [the 1956 movie] And God Created Woman – and Bruce thinks it's just perfect since he's in the process of becoming a woman.'
Fostering further speculation that the 64 year old reality star is seeking to get further in touch with his feminine side, Dr. Marci Bowers, the first transsexual woman to perform sex change, in an exclusive interview with Radar offered the following:
'The real hallmark of being male is the presence of an Adam's apple. Someone choosing to have that reduced is pretty much making a statement that when they're going to be dressed as a woman, they're hoping to pass as a female in public,'
'There's a lot of different ways that people can express the feeling of being transgender without going all the way and making irreversible steps like a tracheal shave. That crosses the line, and it does seem probable [that he is beginning the transition to presenting as a female],' added Bowers.
Radar also reported that Bruce's sons Brody and Brandon aren't bothered by their father's choice to alter his Adam's Apple and they actually 'support' it.
'The boys don't think their father is trying to become a woman and simply laugh at rumors,'
'They do believe that Bruce became more conscience of his physical appearance and how he looked after Keeping Up With The Kardashians premiered. They blame their step-mother (Kris) for all of the plastic surgery he has had over the years.
'Kris always encouraged Bruce to have his face nipped and tucked. He has had plastic surgery to remove excess fat above his eyelids. The Adam's apple surgery is just following in that pattern,' added the source.
TMZ reported in mid December he cancelled his surgery after news leaked he was going to have it.
Told TMZ: 'Jenner had two consultations with the doctor and had scheduled surgery for both a Laryngeal Shave (Adam's Apple flattening) and a nose job.'
The reality star would  later clarify that his initial reason for seeing the surgeon was due to a 'large scar' on his nose that hadn't healed after a cancerous growth was removed in September.
And then there was this comment on the web that made me wonder as well:
Well, ninety nine percent of the Kardashian's life is made-up and fake. This is what happens when you constantly, day after day for years, put your family out there, pay family photographers to follow them and make sure the pictures are sent to gossip sites. And if that's not enough exposure, there's the non-stop "selfies" that princess keeps sending out into the universe. And they refuse to ever directly say anything about rumors except that "they're fake". Meanwhile, Bruce is looking more and more like a woman, moobs and all. If they want the speculation to stop, then just go away–we're all sick of them.
above image found here