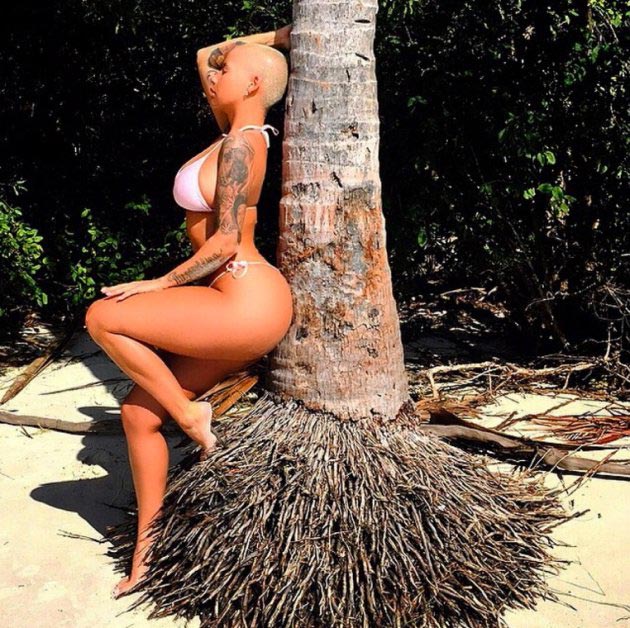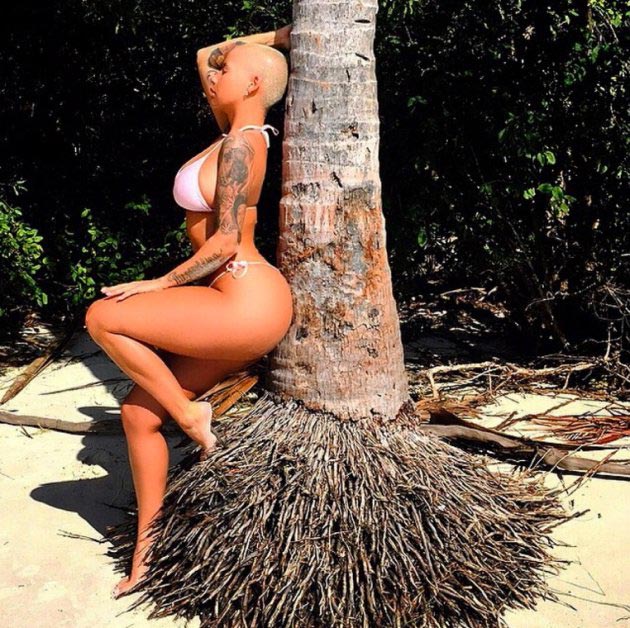 Seems as if Amber Rose will not be quietened down and told how to behave as the contentious singer and mother of one has once again posted new images on her instagram page.
Responding to criticism that she's essentially acting like a hoe (I disagree but each to his own, Rose just having fun yo') our collective heroine responds to one commentator's remarks along with a requisite new racy image (see directly above):
'Omg ur a Mother put some clothes on'
To which Amber Rose responds: 'Kiss my MILFY ass bitches.'
Indeed!
Amber Rose string bikini holiday pose on balcony makes the internet dizzy
As the daily dot note: Amber Rose's Instagram has always been raunchy as hell. In between photos of her son, Sebastian, with hubby Wiz Khalifa, that feed is all booty all the time. Maybe it's just the media attention people can't stand.
Personally if you ask me the media is desperate for anything Amber Rose can give us (go ahead and sweat) and as far as what not and who not being jealous and frustrated at all the attention Rose is getting it's probably got to more do with the entertainer's uncompromising view on her sexuality (why slut shame her?), her desire to let it all hang (whether the public likes it or not) and the notion that Rose is all too comfortable in her own vernacular.
Which poses the confrontational question if we the public in turn are comfortable with our own sense of shame and idea of body image and what counts for appropriate guises…? 
Never mind, keep hating on Amber Rose or just applaud her ….