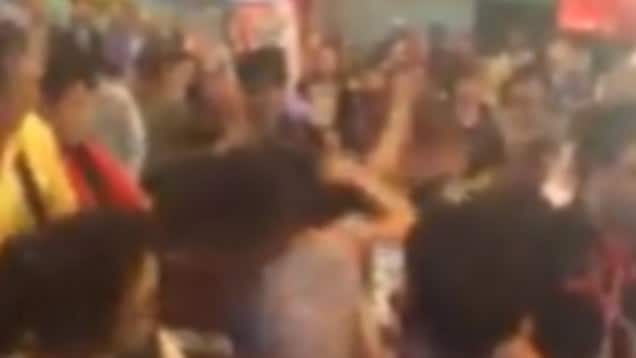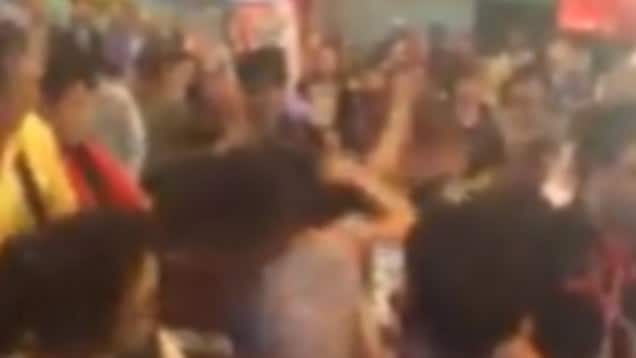 Travelers were left in shock after two women came to blows after one of them purportedly jumped a queue at an airport in Bangkok, Thailand.
The milieu captured on iPhone and other smart phones (see below) would quickly go viral after the brawling women were noted causing a disturbance at Bangkok's Don Mueang International Airport on Friday.
Thai AirAsia flight attendant scalded with hot water and noodles cause passenger wanted to sit next to boyfriend
Air China Brawl: Crying baby sparks mid flight brawl between 4 women
According to one of the witnesses, there was an orderly queue at a check-in desk for budget airline Thai Lion Air, but travelers became furious when a woman from China cut in front of them.
Local press reports the Chinese traveller and a Thai woman began shouting at each other before coming to blows.
The fight would be broken up by several men who were in the queue. Nevertheless the women continued to scream at each other.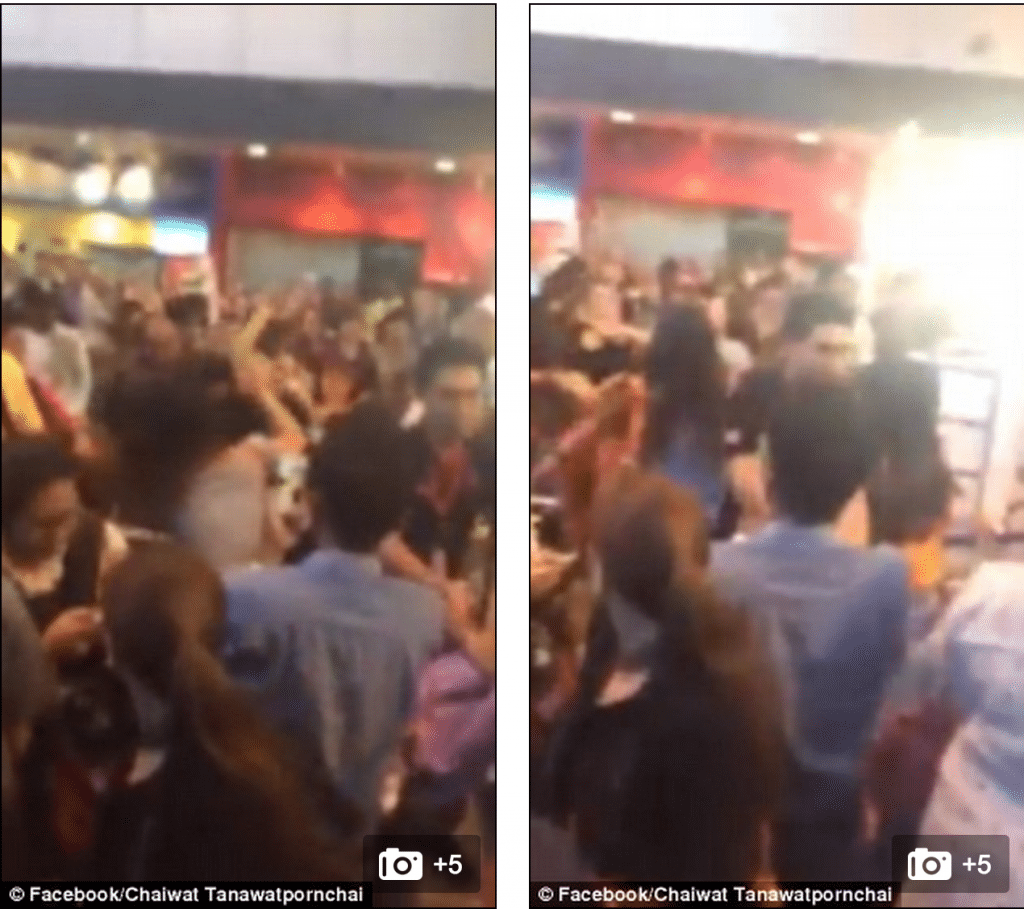 Friday's airport rage incident follows a series of clashes or disturbances this month involving Chinese passengers.
In one incident, a female passenger, who was upset because she wasn't seated next to her boyfriend, threw a cup of hot water and noodles into the face of a Thai AirAsia flight attendant.
That incident led to the Chinese travellers being called 'barbarians' by China's state-run media, and the country's government vowed to severely punish the couple and two travel companions.
In a scathing statement, China's National Tourism Administration said the tourists disrupted the flight, hurt other passengers and 'badly damaged the overall image of the Chinese people.'
Days later, a mother would come to be involved in a brawl on an Air China flight from Chongqing to Hong Kong after two women sitting behind her and her child complained that her crying baby was making too much noise.
The latest incident involving yet again another Chinese traveler has led to increased calls to temper unwieldy dispositions of 'arrogant and presumptuous' travelers…
Facebook images found here