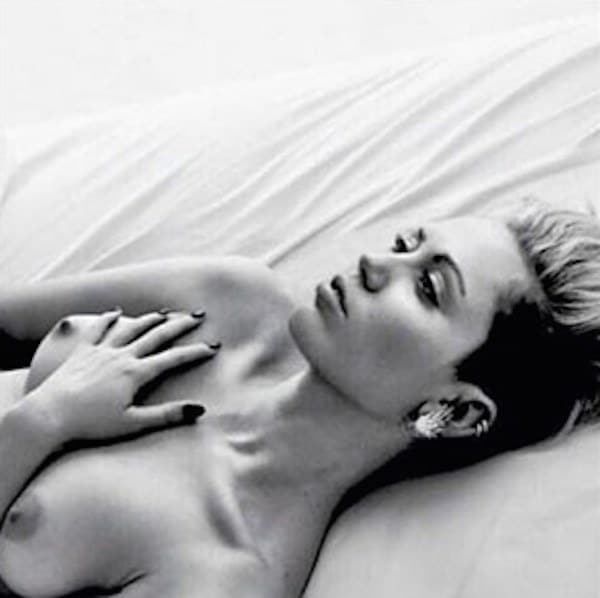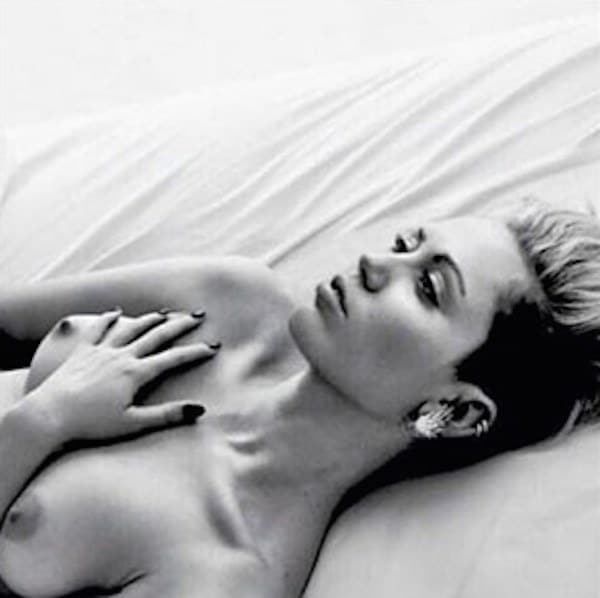 Perhaps in a bid to either show us what's she's got (again) Miley Cyrus has taken to instagram to post a new topless image of her breasts in a bid to support the #Free the Nipple campaign which has seen a variety of celebrities this year getting in the buff to champion a woman's right to be topless.
(NSFW) Scout Willis topless in NYC to protest shitty instagram rules
NSFW. Miley Cyrus topless on a horse for 'Adore you' single. Leaked?
Miley Cyrus tweets picture of sunburnt breasts extravaganza.
Miley Cyrus Instagram masturbation pictures of the day.
Miley Cyrus sex toy makes me blush.
Uncensored topless Miley Cyrus photos for Vogue Germany make it online.
Miley Cyrus appears naked for W magazine. 'I don't give a shit. I'm not Disney.'
Miley Cyrus dresses as a slutty Michele Bachmann on SNL.
Miley Cyrus topless courtesy of Terry Richardson.
Miley Cyrus wears see through for SNL after party. Another disaster…
Miley Cyrus tweets picture of her and a sex doll.
The posting on instagram comes after Rihanna's instagram account was suspended earlier this year for posting topless images, with many celebrities deciding to speak out (or perhaps take advantage of the controversy to show off their wares?)  against the social media site's rule.
Wrote our collective heroine: 'Some lame ass deff gonna [flag] that but f–kkkkkkk it #practicewhatchupreach #FreeTheNipple #FreedatShit,"
Needless to say, Miley's topless photo also violated instagram's terms of use and was subsequently flagged but not before screen shots were captured.
Curiously despite the flagging, Cyrus has continued to push the #Free the Nipple campaign by posting images of her childhood face photoshopped onto the bodies of topless adult women.
What do you think? Is Miley Cyrus really interested in challenging instagram's rules and the right of women to appear topless or is she just using the controversy to keep herself in the news and of course show off her perkiness?