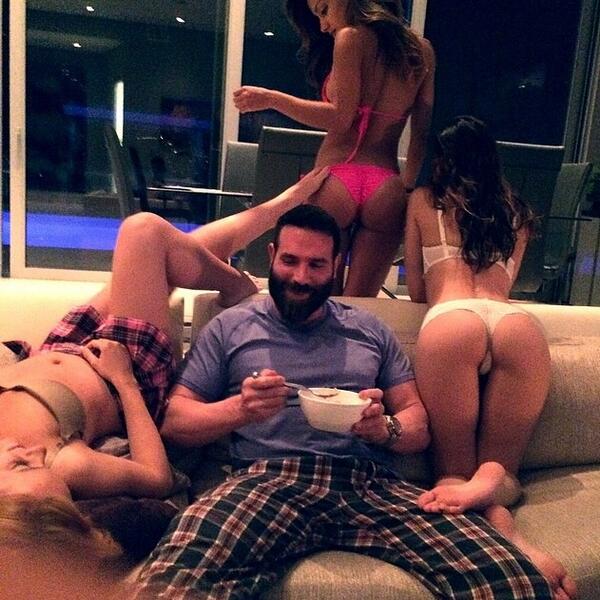 It seems shit has gone from bad to worse for our collective heart throb Dan Bilzerian who came to find himself arrested after touching down at Los Angeles's LAX airport last night on explosives possessions.
The fracas in the latest of a string of, saw the social media tycoon sequestered after an arrest warrant had been issued in Clark County, Nevada the previous month.
Dan Bilzerian released. Tweets: Jail …Let's not do that again
Pictures: Vanessa Castano is the model who got kicked in the face by Dan Bilzerian
Dan Bilzerian's lawyer sends Janice Griffith polite letter to fxck off
Here are Janice Griffith naked pictures. Will now sue Dan Bilzerian.
Video: Instagram's Dan Bilzerian throws a porn star onto cement and breaks her foot 
Dan Bilzerian voted most interesting man on instagram?
Welcome to the gaudy life of Dan Bilzerian, the Instagram Playboy king.
According to a report via tmz, Bilzerian a formy Navy Seal apprentice before being ousted in 1999 (2 days before graduation) had violated a law making it a crime to possess an explosive or incendiary device with the intent to manufacture. Which leads one to wonder what the heck was Dan planning on anyway?
Reports tmz: The warrant was issued last month but it was confidential … under seal, presumably because cops were continuing to investigate and they didn't want their cover blown if the warrant became public.
The arrest comes after the well to do gambler and general all round multi millionaire and party boy found himself making headlines after kicking model Vanessa Castano in the face over the weekend at Miami nightclub, LIV Nightclub.
Interestingly Castano has now told of her intentions to launch a civil suit against our collective lothario, which comes on top of another suit launched by adult entertainment star Janice Griffith earlier this year when Bilzerian threw her off a roof and broke her foot.
At present, our collective heart throb faces a possible one to six years behind jail if found guilty as he is now being held without bail….