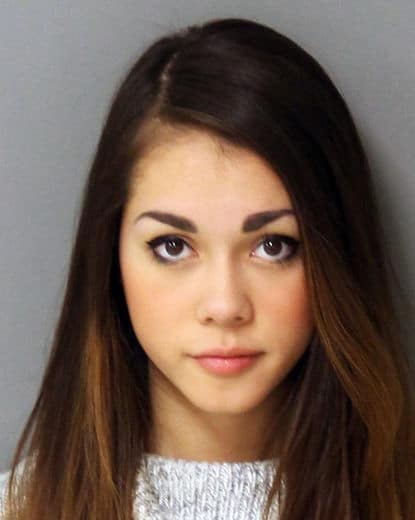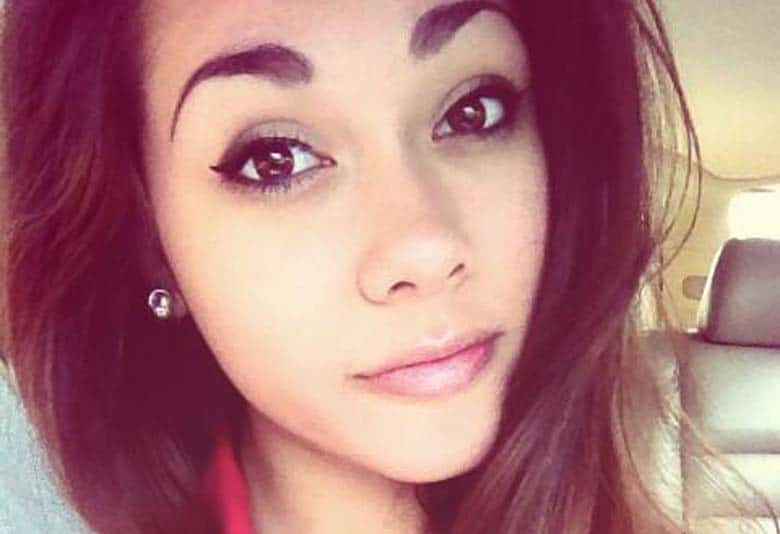 Kids its time to welcome Alyssa Suguro Bathrick, a recently arrested 18 year old Xanax drug dealer in the latest best looking criminal/mugshot sweepstakes. And while other noteworthy contenders in recent times, including Jeremy Meeks and Sean Kory may have been shy about their sudden fame- Alyssa is quite unabashedly rather proud of hers. And how!
Pictures: Alysa Bathrick, Cute Mug shot girl arrested again.
Tweeted the Raleigh, North Carolina vixen shortly after her recent arrest: 'Surrendered myself at 7 a.m., got released at 11:30 a.m. F**k what you heard. And my mugshot's cute,'
Good morning to you too Alyssa!
Naturally, since posting her self admitted 'cute' mugshot, thousands of users have taken to Alyssa's Twitter (have you yet?)  to find out what she's been arrested for along with commenting on her criminally good looks.
'Xanax homie' she tweeted when asked what she was arrested for.
One user would comment that our newly annointed collective heroine probably wouldn't have gotten caught if her 'ex -boyfriend hadn't told on her' but she won't have any trouble finding a new beau.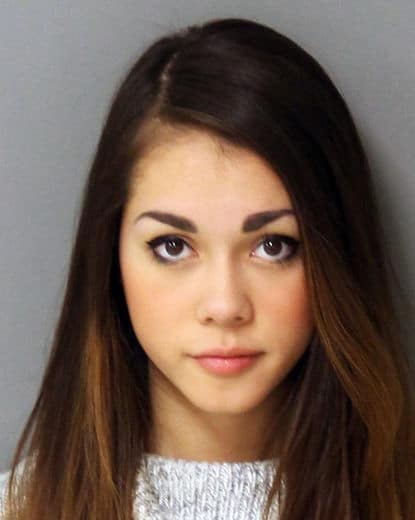 Other users also chimed in, including rapacious twitter followers who eagerly volunteered to take the doyen's former boyfriend's place.
'@_ahleesah you got arrested for stealing my heart. Cutest mugshot ever,' tweeted Señor Taco @DannyT4022
'Not gonna lie @_ahleesah is a hottie. Never judge a book by its cover. We all have our stories,' tweeted Abe M. @Broham25.
'@_ahleesah you are too fine, lemme arrest you,' said Courson Eells @thecoursoneells.
And via websta:
While some of us might be a little aghast at the candor of tweets flying in Alyssa's direction rest assured, the hot Xanax dealer has taken it all in her stride as she continues to retweet tweets from wanton suitors.
And while Alyssa might be tempting prospect, Alyssa does come with a personal history of prior bad ass behavior, including a previous arrest and convicted (oh well…) of simple assault stemming from May 2013. At the time Alyssa received community service as her sentence, according to the North Carolina Department of Public Safety.
At present Alyssa faces the prospect of 4 to 25 months in jail if she's convicted. Not that will dissuade some of you…
Isn't it time you also made the list of the latest hottest mugshot criminal too?