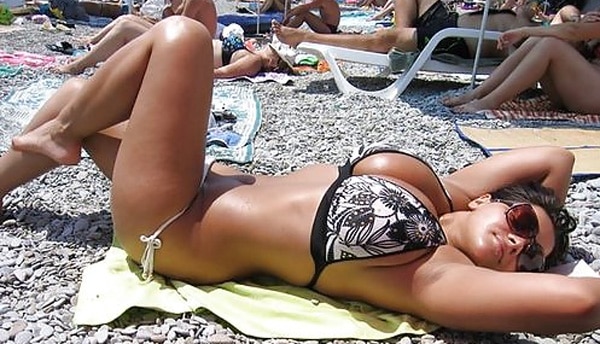 Disconcert has been caused with the recent championing of Ukrainian model Maria Zarring with her infamous 34K breasts as Russia's top natural beauty.
Born in Crimea, the Ukraine now run by the ethnically dominated Russian population, the model's recent nomination has caused an uncanny propaganda war between Russia and the Ukraine to ensue.
Since Russia annexed Crimea from the Ukraine last year, leading to an international outcry, Russia has found itself accused of backing ethnic Russian separatists fighting the Kiev government.
Since the model's nomination Ukranian commentators reports the UK's dailymail have accused Russia of choosing the 28-year-old as their own only because they sought to humiliate Ukraine, and have since further insisted the model's breasts are not natural.
Told Kiev beauty expert Oksana Melnyk: 'They have only chosen her to rub our noses in it.'
Adding: 'Moscow is laughing at the Ukraine by claiming one of our own success stories for their own. But in fact she is not even a real woman.'
That said the model has told she wants no part in the recent fracas.
Reiterated the model: 'I am not interested in politics.'
'I am proud of my boobs, I am proud of my body, I am proud of my title and I am proud of my homeland.'
Indeed. Maria – who now lives in Moscow – used to have an office job in marketing but gave it up in 2011 when she won a TV wet T-shirt contest.
Russian Deputy Foreign Minister Grigory Karasin would tell on Monday that newly elected leaders in eastern Ukrainian separatist regions have a 'mandate' to negotiate with Kiev.
'The elected representatives of Donetsk and Luhansk regions obtained a mandate to hold negotiations with central Ukrainian authorities to solve problems… via a political dialogue,' he said.
Interfax reported him as echoing a statement from the Foreign Ministry that Russia will 'respect the will of the people of south-east Ukraine'.
To date Maria Zarring has declined to publicly tell if her 34K breasts are natural or fake…