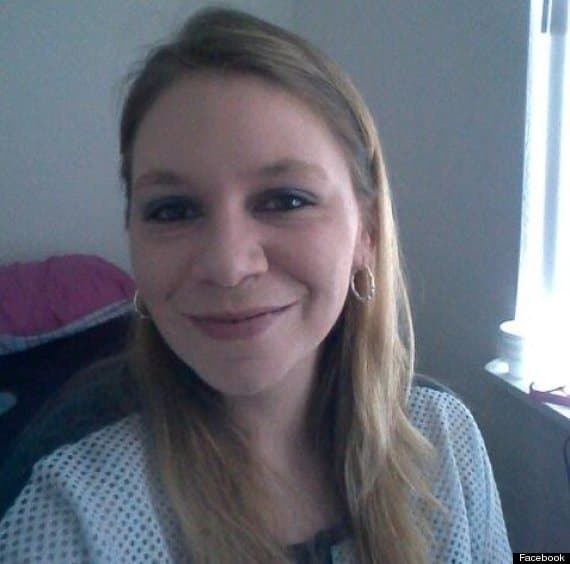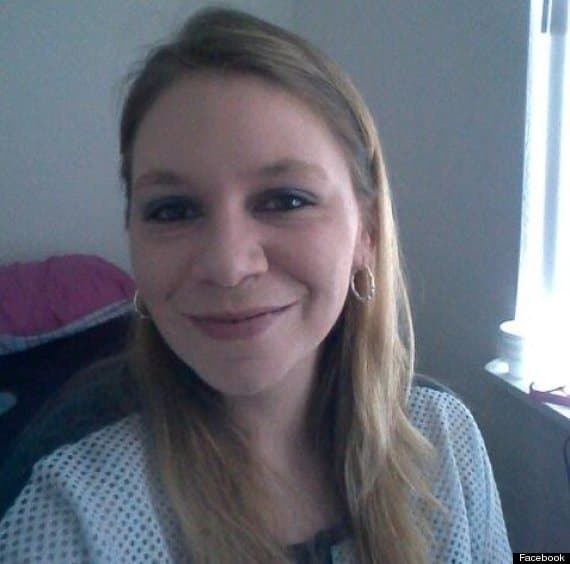 David Michael Kalac, 33, the Washington state man accused of killing his girlfriend, Amber Lynn Coplin, 30 and posting images of her slain body on 4chan has surrendered after turning himself in to cops in Oregon.
NSFW (images) : Why did David Kalac 4 chan murder post images of girlfriend Amber Lynn Coplin?
The suspected killer has since been charged with second-degree murder of Coplin, whose naked body came to be found by her son after he returned to their Port Orchard, Washington home from school Tuesday afternoon.
Prior to his surrender, Kalac had eluded authorities following a high speed chase in the early hours of Wednesday morning after having posted images of his victim on anonymous web board 4chan Tuesday afternoon.
The car chase would involve the victim's missing 2001 Ford Focus which Kalac had made his get away in. Kalac would manage to elude authorities after swerving into oncoming traffic.
The man's crime first came to be noted after he posted images of his victim, Amber Lynn's slain body on 4chan circa 3pm Tuesday afternoon. Those images involved showing the woman's lifeless body naked reclined on a bed with red marks around her neck.
Next to the woman's head Coplin's driver's license was found, with the word 'dead' scrawled over it.  Scrawled on the bedroom wall were the words, 'she killed me first,' along with the words 'bad news' on the window blinds.
Cops would add that the woman had put up a fight before succumbing to her assailant.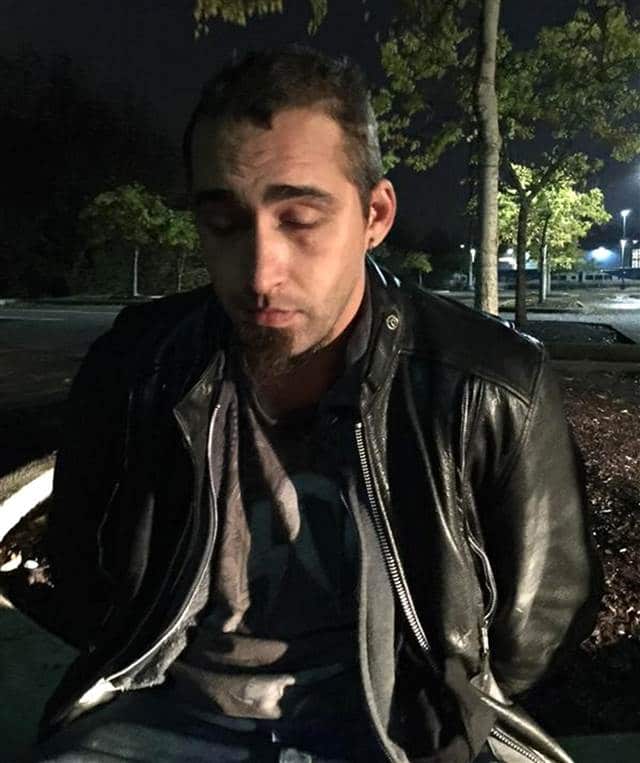 Told a message David Kalac had left on the anonymous board: 'Check the news for Port Orchard Washington in a few hours,'
'Her son will be home from school soon. He'll find her, then call the cops.'
'I just wanted to share the pics before they find me. I bought a BB gun that looks realistic enough. When they come, I'll pull it and it will be suicide by cop.
'I understand the doubts. Just check the f***ing news. I have to lose my phone now.' 
Another message purportedly told that 'it's way harder' to kill someone than it looks in the movies' along with describing the struggle with the woman.
Told one chilling post: 'The trick is not to suffocate them, its to cut the blood flow to the brain. it only takes 8-12 seconds to make someone pass out, 15-20 to kill them. learn how to strangle more efficiently… cross the thums over the windpipe for grip, then squeeze the fingers against the arteries. you will see their face start to turn purple in about 6-8 seconds, sooner if you completely cut off the blood flow. then donw stop till you dont feel a heartbeat in the left side of their neck(your right hand if its face to face).'
'its really not that hard.'
Remarked anonymous users:  'I hope whatever she did to piss you off was worth it'
Told another: 'So why did you kill her op?'
Cops would be notified of the murder after the woman's son returned home and found his mother's slain body. Cops would note the son calling at 3.26pm.
Time stamps on the 4chan posts showed they were shared between 2.56pm and 3.06pm.
Ominously court documents show Kalac threatened to kill a different girlfriend last March. She filed a restraining order.
Offered Sheriff's Deputy Scott Wilson via the Kitsap Sun: 'It's a suspicious death and appears to be a homicide,'
'This is not a random target of opportunity where somebody decided to kick in a door and kill somebody.'
Neighbors told Q13Fox that the woman and her son moved to the home just a few months ago. None saw or heard anything suspicious at the house.
At present it is not necessarily understood why David Michael Kalac took to posting images of his victim on 4chan which has since been the focal point of leaked celebrities in recent weeks.
Coplin leaves behind four children.