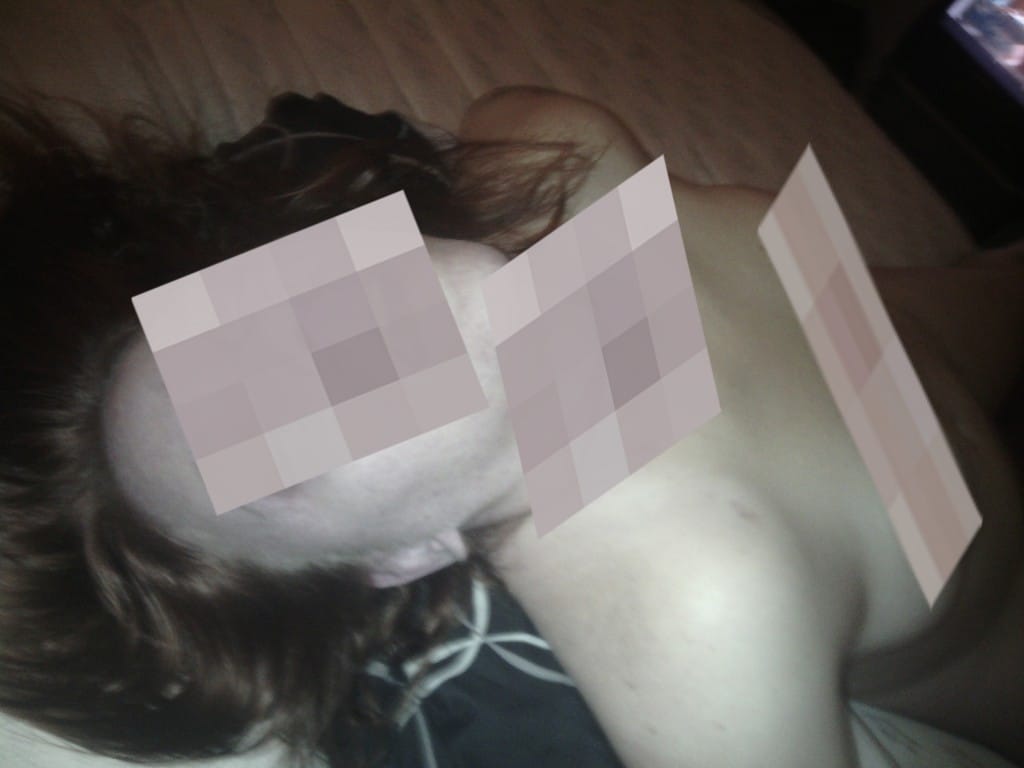 Why? That is the question many have come to ask since the heinous murder of Portland, Oregon woman Amber Lynn Coplin at the hands of her live in boyfriend David Kalac whom posted images of her slain body on anonymous message board 4chan.
David Michael Kalac 4 chan murder suspect surrenders. Dead girlfriend match posted images
The posting on 4chan came an hour  before the woman's son would discover her body and alert authorities by which time the assailant had made a get away in his victim's gold Ford Focus where he posted he planned suicide by cop.
In the horrific post David Michael Kalac posted circa 3pm Tuesday, Kalac's heinous posting included an assortment of images of his victim (we have chosen to publish heavily censored images which have since gone viral on the web) along with the following:
Check the news for Port Orchard Washington in a few hours. Her son will be home from school soon. He'll find her, then call the cops. I just wanted to share the pics before they find me. I bought a BB gun that looks realistic enough. When they come, I'll pull it and it will be suicide by cop. I understand the doubts. Just check the fucking news. I have to lose my phone now.
Authorities would come to suspect David Kalac had killed his girlfriend on Monday or Tuesday night after a friend of Kalac's received the following text Tuesday morning, 'Shit is all fucked now. You'll see me in the news.'
It wouldn't be until the man's arrest late last night after surrendering himself that authorities would confirm that the images Kalac had posted on 4chan were indeed that of his live in girlfriend, Amber Lynn Coplin.
Yet that too has only opened a floodgate as to what motivated the man to post or dare wonder confess on the anonymous message board his crime.
Told one chilling post: 'The trick is not to suffocate them, its to cut the blood flow to the brain. it only takes 8-12 seconds to make someone pass out, 15-20 to kill them. learn how to strangle more efficiently… cross the thums over the windpipe for grip, then squeeze the fingers against the arteries. you will see their face start to turn purple in about 6-8 seconds, sooner if you completely cut off the blood flow. then donw stop till you dont feel a heartbeat in the left side of their neck(your right hand if its face to face).'
'its really not that hard.'
Remarked anonymous users:  'I hope whatever she did to piss you off was worth it'
Told another: 'So why did you kill her op?'
Some have wondered if Kalac had sought to receive infamy by posting the images on 4chan knowing that they would indeed go viral and serve to accentuate his crime and perhaps in his mind his sense of vindication.
Not lost on many is the fact that 4chan the message board had also in recent weeks become the focal point of leaked celebrity images that led to national outrage, intrigue and condemnation along with paradoxically lionizing those hackers hacking efforts. Something that perhaps David Kalac sought when he chose to murder a woman who in some sense may have denied him (at least in his mind) the grandeur that he failed to achieve in real life but had attained in gruesome droves on one anonymous message board….