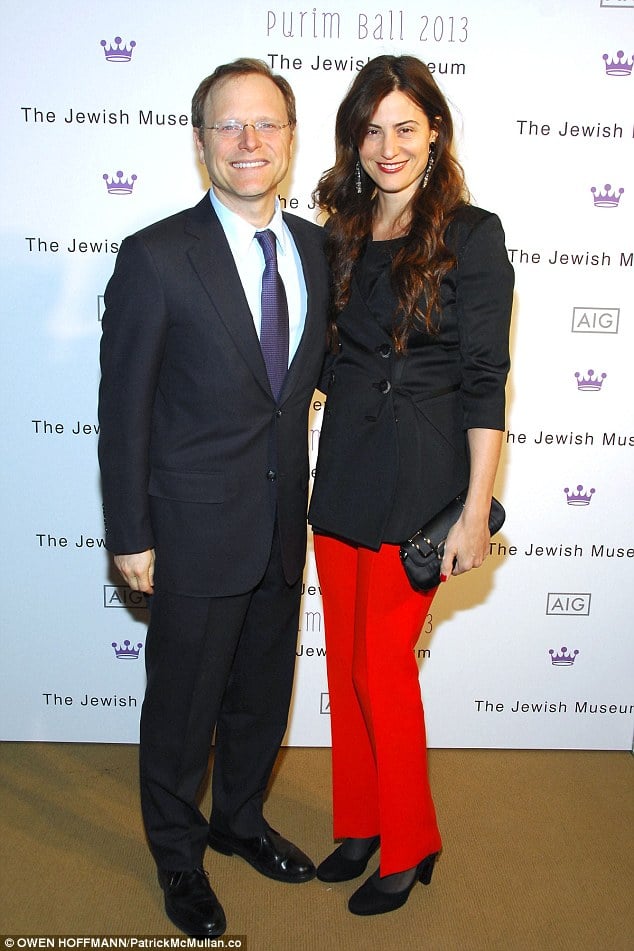 Bill Berkman secretary Nancy Woods has sued her former boss after telling the top NYC businessman forced her to view emails containing pornographic content of strangers, including that of Berkman's wife.
The $4 million lawsuit against Berkman, a managing partner at top equity firm Associated Partners tells pagesix comes as the former executive assistant was forced to review 'offensive, lewd emails and attachments which subjects were naked or scantily clad women.'
According to the suit, Wood alleges that Berkman emailed photos to his friend Gerald Cardinale, the former head of Goldman Sachs' private-equity business, who in 2007 helped Alex Rodriguez negotiate a new $275 million contract with the New York Yankees.
The suit goes on to tell how the  e-mails between Berkman and Cardinale included 'inappropriate pictures of random and unsuspecting women on the street from a favorite bench shared by Berkman and Cardinale, from the subway and from the East Hampton seaplane.'
The suit tells that the photos were taken without the women's knowledge and included young women in short skirts in Soho.
One e-mail sent from Berkman to Cardinale allegedly included an image of wife Ronit Golan Berkman's bottom along with the text, 'Ronit in a bikini from our trip in Cabo.'
Cardinale is alleged to also have sent Berkman an email containing a nude photo of actress Lake Bell and a message that read, 'You need to take photos of Ronit in these poses… tonite!!'
The lawsuit also claims that Berkman 'regularly sends pornographic material he maintains at Wickr, Top Secret Messenger.'
An attorney for Berkman has since responded: 'Ms. Woods has worked for the company for six years. She was aware her employment was about to be terminated, and we believe she filed this lawsuit to retaliate against and embarrass her employer.
'The referenced e-mails were personal ones between friends, which Ms. Woods should not have reviewed. Her claims are without merit and will be vigorously defended against.'
Berkman is scion of a Pittsburgh family that made a fortune in communications.
In '97, his family established the Berkman Center for Internet & Society at Harvard Law School, which, according to its website, is 'to explore and understand cyberspace . . . and to assess the need or lack thereof for laws and sanctions.'
To date commentators on the web have remained divided if Woods is simply fishing for a payout or why for that matter she came to read such 'private email' and whether the sharing of such email constitutes sexual harassment at the workplace?