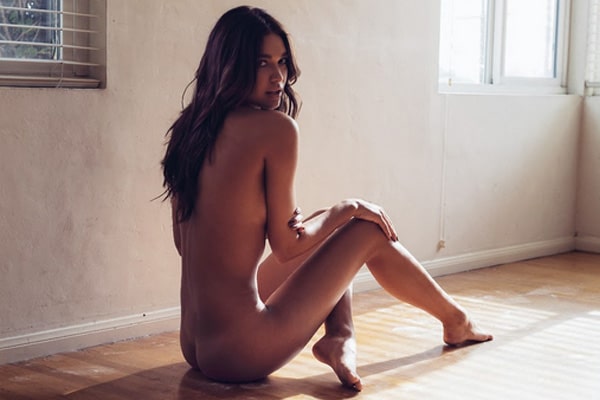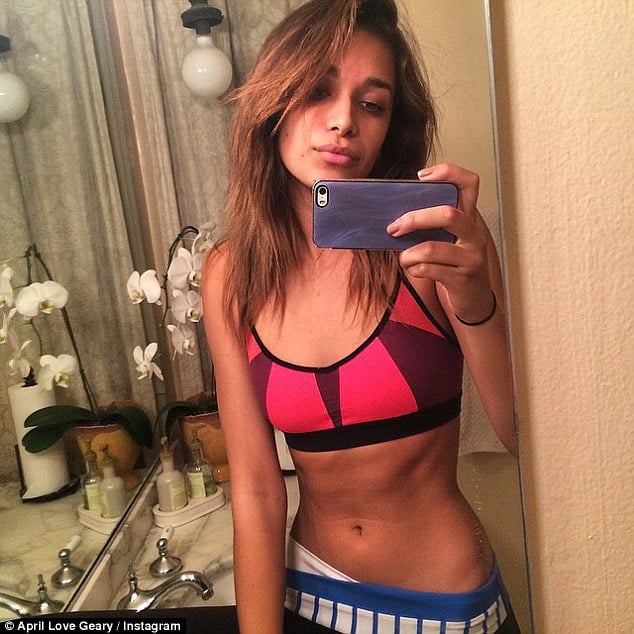 Speculation has mounted to the fore that 19 year old Hollywood model, April Love Geary may now be 37 year old Blurred Lines singer, Robin Thicke's new girlfriend after the model posted a selfie from the crooner's bed over the weekend on her instagram account.
Robin Thicke finally admits marriage is over as new album is a huge dud
Did a three way between Robin Thicke, his wife and their masseuse lead to break up?
Is Lana Scolaro Robin Thicke's mistress?
The rumor mill has been driven to overdrive after eager fans noticed that the inside of the room which April Love Geary took her picture from matched that of estate agent images of the Los Angeles property the crooner formerly shared with his ex-wife, Paula Patton after being put on the market for almost $3m in July.
Another photo Geary shared shows her posing in front of a mirror in a skimpy Halloween outfit in another room, distinctive because of the turquoise color on the walls.
Interestingly those images have now been removed from the IMG model's instagram account.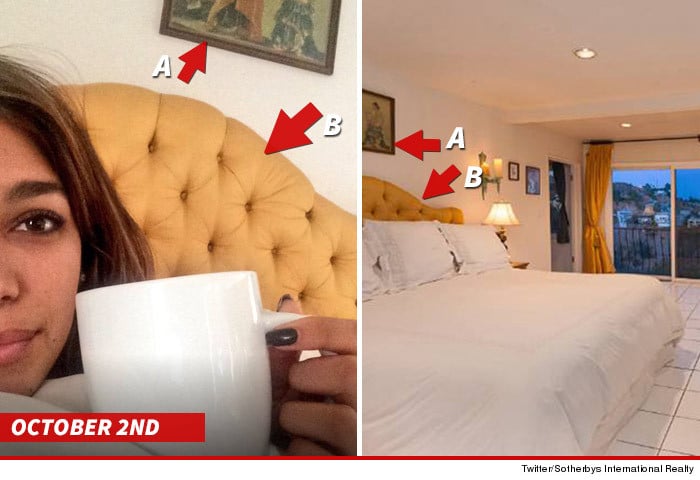 Suggestions that the pair are now an item come as the pair have been increasingly seen spending time with each other over recent months, including a sighting of the pair attending Leonardo DiCaprio's recent 40th birthday bash earlier this month at West Hollywood's Soho House.
The crooner was also seen picking the beauty up in Beverly Hills, California last week, before they drove around together and checked out a construction site.
Told the model whose instagram images led her being awarded a modeling contract after they caught the attention of fashion types: 'They found me on Instagram! I have my email under my bio just in case little jobs want to use me. I was surprised… when I got the email from asking me to shoot their 2014 spring swim line. 
'It was probably one of my favorite jobs I've done. TK Anderson, the photographer, was one of the best I've worked with so that made the job twenty times better.'
The alleged new romance comes after actress Paula Patton filed divorce from the crooner in October.
The filing ended months of speculation over whether the couple would get back together after separating in February.
Until the filing, the singer tried winning back his 38-year-old estranged wife after suggestions that he had been cheating on the actress by dedicating songs to her during his shows at the beginning of the year. Dedications that were met with deaf ears until 19 year old April Love Geary came along…