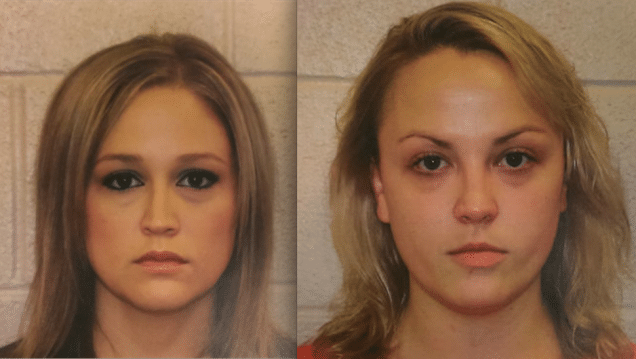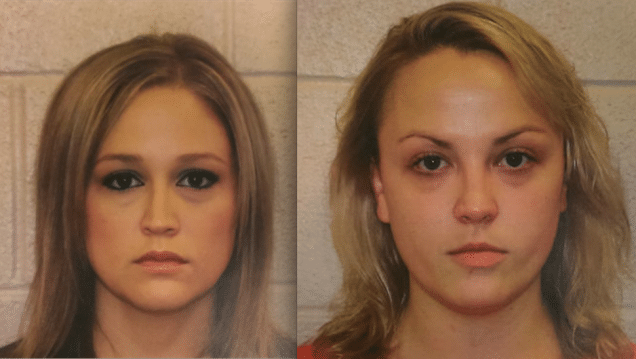 Two St. Charles Parish, Louisiana high school teachers, Shelley Dufresne, 32, and Rachel Respess, 24, are in jail after a 16 year old male student they had a threesome with bragged about the incident at school.
Police reports tell the two Destrehan High School teachers invited the boy to their home after a football game on September 12th. Cops would add that the English teachers proceeded to have sex with the student until 'early morning hours.'
Right decision? Shelly Dufresne not guilty
Shelley Dufresne trial: 'I love Mexican boys'
Shelley Dufresne, teacher accused of threesome with student seeks to be let out of house arrest to attend jazzercise.
### Update Louisiana threesome teachers free on bail. But dad is a judge too…
WGNO says the school began investigating after the student—now 17—began "bragging to other students that he was having a sexual relationship with teachers.'
He reportedly told investigators the encounter was consensual.
Define consensual?
Explains WGNO: Former students telling us the three had been hot and heavy for some time, meeting for sex multiple times and documenting some of their encounters on video.
Offered Kenner Police Chief Michael Glaser: 'No matter what sex the victim is, everyone should be outraged,'
'You have educators whose responsibility is the safety of children.
According to the school's website, Dufresne is in her 10th year as an English teacher at the high school, and is married with three children.
Since the incident came to light the two female teachers were earlier this week booked on felony charges involving carnal knowledge of a juvenile and contributing to the delinquency of a juvenile.
One of the teachers, Rachel Respess's attorney says she 'maintains her innocence.'
Investigators are now working to collect further evidence. It is alleged that cellphones and images are being reviewed of the three together.
Of interesting note, commentators on the web have since taken to congratulating the boy but one wonders if the genders were reversed the degree of condemnation that would be hurled at the teachers. Perhaps it was this attitude that allowed two female teachers to believe that they weren't taking advantage of a male student…?
Of course it's also interesting to note the teachers haven't been charged with rape (as a male would be) but simply the delinquency of a juvenile…
As one commentator told on the web: This is a far more common occurrence than MSM reports, or judiciary ends up dealing with. Then, women who commit the same criminal act as a male, receive lesser sentences than the male.
If there was intercourse, why are not being charged with rape as well? Right. Only men rape women, not the other way around.
Incidents such as this, demonstrate that women are equally capable and do commit sexual crimes against males, but still, only men are vilified and branded with the stigma of being a potential rapist and sexual predator. Strictly on the basis of being born with male genitalia.
It is time that women are held equally liable for sexual crimes as men, who take the brunt of this stigma.
And then there was comment on the web that caught my attention too: WGNO reports there may be a third teacher involved. Some of the encounters happened at this person's home and were videotaped.