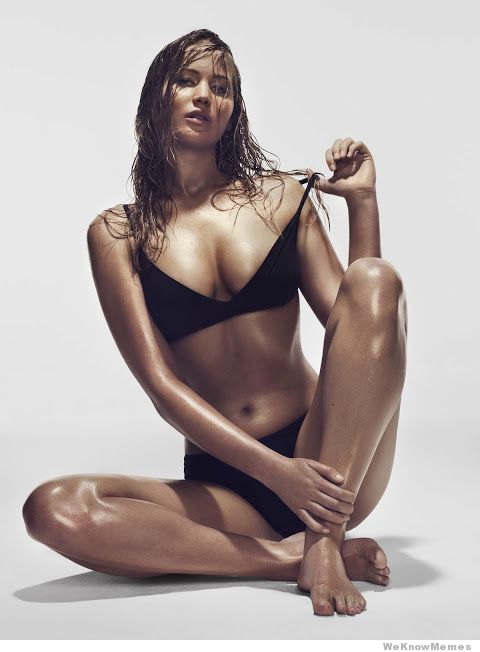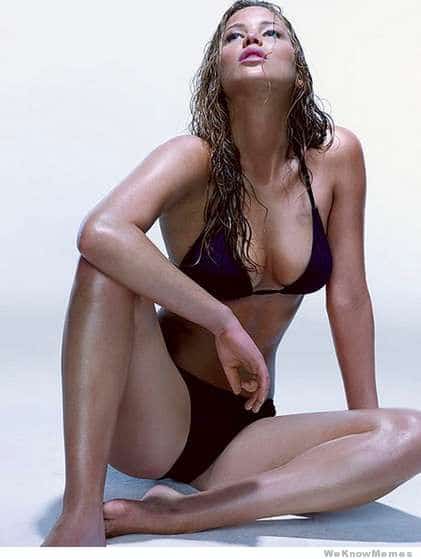 Scallywagandvagabond is one of the few news outlets that chose to publish the condemned Jennifer Lawrence naked images (until I too got the lawyer's letters) and part of me wanted to fight this, I'll be honest, and then I relented. Relented not because I don't stand by the free expression of ideas, content and images but because I simply didn't want to become a martyr to prove an intellectual point of free expression.
(NSFW) Joy Corrigan warned Apple leaked images were stolen. May sue now? 
(NSFW) Hayden Panettiere naked pictures via 4chan leaked. 
Are Jennifer Lawrence nude images for sale?

Reddit made a ton of money with TheFappening. But so what?
(NSFW) Joy Corrigan naked leak pictures via 4chan now hits the tapes. 
Jennifer Lawrence nude exhibit cancelled. Artist finds sudden empathy 
Reddit bans TheFappening after new Jennifer Lawrence leak threats. 
New Jennifer Lawrence naked photos released says TheFappening twitter account
Jennifer Lawrence leaked pictures leads to New Zealand internet collapse. 
Kaley Cuoco: New leaked naked pictures appear in second released wave 
Jennifer Lawrence naked pics set to appear in gallery show. But is it legal? 
Why you should click on Jennifer Lawrence naked pictures if you want to. 
Jennifer Lawrence naked photos. Are websites legally obliged to take down? 
Porn sites refuse to take down Jennifer Lawrence naked leaked images 
Part of being a media entity is to explore what constitutes cultural dialectics (as well as to entertain), as opposed to becoming the news story itself and becoming embroiled in a potential legal situation that could force our or any media's hand.
That said, the whole episode has made me wonder as to what constitutes fair use and what do we mean by the term stolen (what was stolen was not a physical good but an intellectual good, or an intangible idea) and how far could we as members of the press go in disseminating that information (as it now entered the public domain, did that give it precedence?) and not catch the beef of lawyers and other media folk.
Contemplated the UK's telegraph over the weekend: What if the hacker had discovered a private video showing an actress or singer saying something racist or homophobic? And what if he had published that video instead of the nude ones? Would you still be outraged by his encroachment into an individual's private space, or would you congratulate him for exposing celebrity prejudice?
Recent events suggest it would be the latter – that if the hacker had found a video of a famous woman being hateful he would have been hailed as heroic rather than branded a pervert. In recent months, you see, the private text messages, emails and telephone conversations of various well-known people have been leaked and pored over with widespread media approval. We have watched as the woman who leaked football chief Richard Scudamore's private and embarrassing emails was celebrated for her bravery rather than denounced for her lack of respect for a man's privacy. We heard the world cheer in unison as former American basketball boss Donald Sterling was expelled from his sportover an entirely private phone conversation he had, which was secretly recorded and leaked. More recently, some of the same media outlets now outraged by the leaking of private photos from female celebrities' mobile phones were only too happy to republish and sternly condemn less-than-PC private text messages sent by two British football officials on their mobile phones.
Sentiments shared by some gawker readers, a media outlet known for its own dubious leaking and sharing of highly sensitive material in the past (and what many would argue illegal) who this time round was quite vocal in shaming the world for daring to gawk over said images.
Contemplated one reader: Ok, I'd really like an answer from Gawker Media about this. You all are up in arms about this invasion of privacy, calling everyone who posts these photos disgusting and other names. Yet, GM is notorious for posting pictures that were leaked or hacked as well.
Greg Oden, Paul George, Brett Favre, the Hulk Hogan sex tape, hell even the Lena photos you were going after so feverishly were all PRIVATE photos that those people had no intention of sharing with others. Yet, here you all are taking the moral high ground on the celebrity leaks issue. You've used the word cognitive dissonance before, but I think you really need to realize how much this applies to the entire gawker media.
I don't think you realize how hypocritical you all are, taking moral superiority on this issue, yet posting other photos obtained in other illegal ways. For fucks sake, you were willing to pay an insanely large sum of money for pictures of Lena Dunham that she wanted private and no one to see. Same with the previous examples, all of those were intended to be private.
Just stop with the bullshit moral ground you people take. It's so fucking hypocritical.
In the end we have agreed to take down images as dmca notices are put forth to us (and we expect more to follow and will comply as they arrive) claiming that said images do belong to the party in question (and by law we are then required to take down said images). We simply don't want to have legal issues and wrangling going on and we and I suspect reddit (who came to receive much hatred from the mainstream media for daring to host said images) simply wanted to put out to the public what was out there in the public domain and what search engines were desperately yielding as top searches. It's journalism. Tabloid journalism to be exact, and I don't pretend such type of journalism doesn't have an ugly or contentious side to it, it is the nature of the beast.
And I'll leave my final thoughts on the matter:
To all the media outlets out there who have been expressing the high moral ground and have condemned outlets like reddit immoral, sod off it and get real- the media is full of instances of using material and invading the privacy of many. It's just stops when a lawyer and the entertainment industry comes knocking on your door. Because celebrities are entitled to preferential treatment (?) At least we ought to debate the issues and stop with the crap moral outrage….and maybe for once provide the public with some solid journalism and consideration of cultural dialectics as opposed to the crap reporting that is endemic these days.
AnonIB: Were Celebgate photos the result of an underground hacking and trading ring? 
TheFappening: McKayla Maroney leaked naked photos are child porn says lawyer 
OriginalGuy, Jennifer Lawrence leaked naked hacker is on the run. 
Apple calls celebrity leak hack a targeted attack not a software flaw 
(NSFW) Victoria Justice leaked naked pictures. Fake or real? 
(NSFW) Ariana Grande leaked naked pictures. Are they fake? 
(NSFW) Mary Elizabeth Winstead leaked naked pictures. Twitter trolls blame her 
(NSFW) Jennifer Lawrence video leaked. Seeking paypal donations 
(NSFW) Brie Larson leaked naked pictures. 
(NSFW) Aubrey Plaza leaked naked pictures. 
(NSFW) Kate Upton leaked naked pictures via 4chan. Threatens to sue. 
(NSFW) Kirsten Dunst leaked naked pictures. Tweets anger at Apple iCloud 
(NSFW) Kaley Cuoco leaked naked pictures and video. 
Selena Gomez topless. Are the hacked photos real?
(NSFW) Jennifer Lawrence naked pictures. 4chan hacker has 50 pictures and erotic video 
Is Scarlett Johansson leaked photos sentence of ten years too harsh?
Computer hacker who leaked nude photos of Scarlett Johansson gets 10 years.