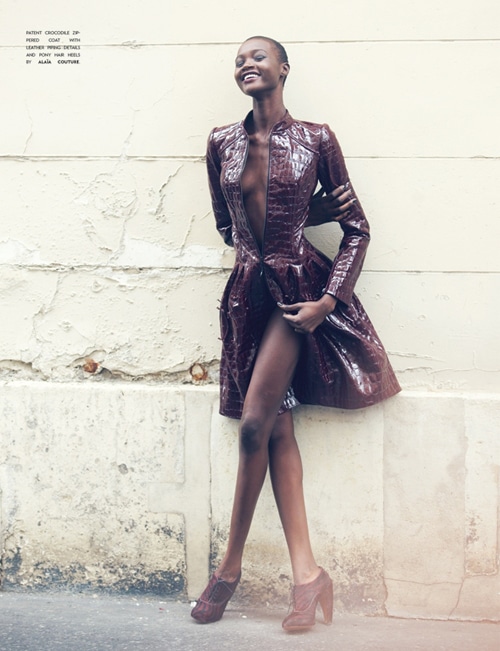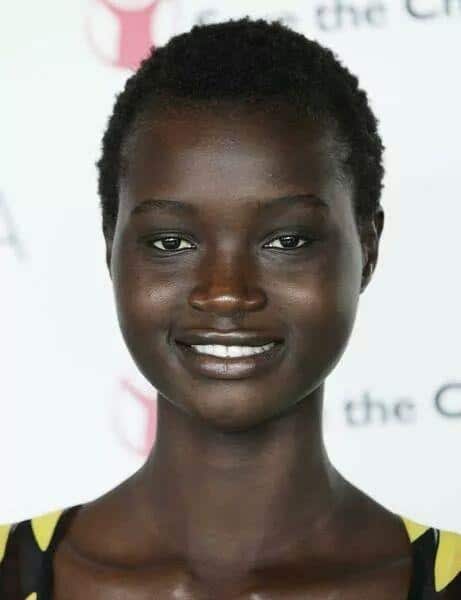 Grant Monohon has revealed that his Sudanese live in model girlfriend Ataui Deng who he had taken to looking for after she disappeared had in fact checked into Manhattan's St Luke hospital using his name.
Model Ataui Deng found. But why did she go missing? 
Told the jack of all trades, actor, artist, publicist (welcome to NYC) via the nydailynews after hospital authorities notified Monohon: 'I'm just relieved she's still alive.'
Grant Monohon has since told he still has no idea why Ataui Deng hadn't simply returned home after she told him outside of a midtown NYC club that she needed to be on her own.
At the time, Monohon told he had offered the model house keys but she declined telling instead that she wanted to go and sleep in the park.
Ajak Deng, a friend and a fellow model, would tell that it would not be the first time the model had gone missing.
Offered Ajak Deng: 'She sometimes likes to get away but only for a day or so, nothing like this. She would turn her phone off if she didn't want to talk, but she would always have it with her.'
It is believed that the former refugee has also been going through personal issues, embroiled in a divorce with her former husband and possibly feeling the pressure of the modeling world where she has made much strides in, having modeled for  L'Wren Scott, Proenza Schouler and Zac Posen, according to New York magazine.
Doctors have not told why the model left or why for that matter they declined to reach out to Grant Monohon given the assertion that Ataui Deng had checked in under his name.
Then there was this comment on the web that made me wonder:
It's possible she has been depressed and went to the E.R. as she might've been feeling suicidal and felt she needed help. She might've been admitted to the psych unit for further medical evaluation and monitoring. Too many people think the world of modeling is living the dream. However, it can be lonely, separated from friends and family. Along with the constant pressure of competing with other models, there's no job security, it's like riding the wave which you can fall from at anytime. Who knows what type of trauma she survived in her motherland, she came from a volatile country.