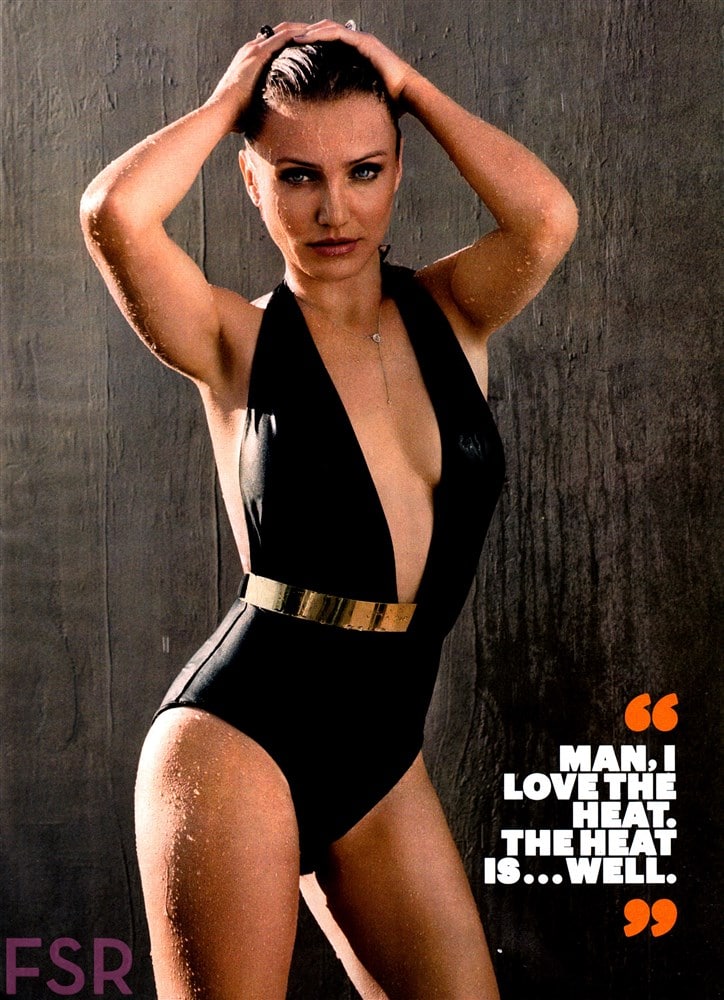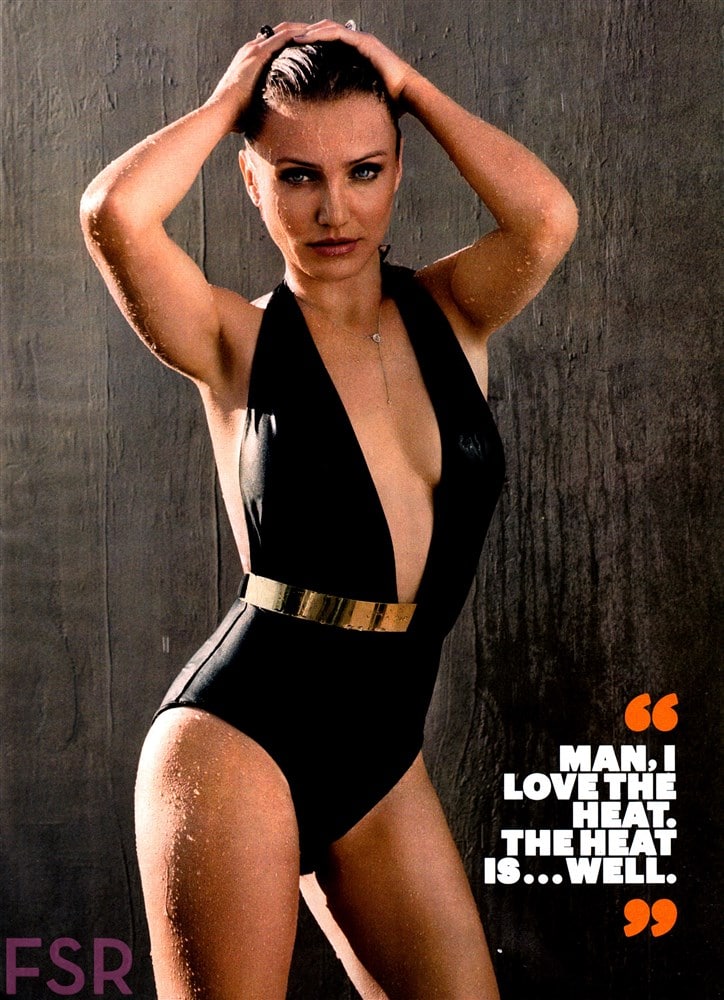 Making the media rounds is this publicity stunt courtesy of Cameron Diaz and her handlers over at Esquire magazine.
Starring on the front cover and the inside pages, the 41 year old wonder actress dares to speak about her talents, her dating life, her new movie, 'Sex Tape,' why she will never have babies and of course all the while reminding us despite what women may have on the back of their minds, that ultimately  means jack shit unless of course they're easy on the eye. Which fortunately for Cameron Diaz as a verifiable sex symbol is a no brainer.
And what does Cameron Diaz like most about being 41? The fact that she can still physically hold her own, which is another backhand reminder that a woman is again not worth much, especially past the age of 40 if she fails to look like a younger version of herself 15 years in the past. Something which may have a lot to do with how women perceive and value themselves or is that just Cameron craftily manifesting herself in relation to the way most men supposedly see women as: sex objects?
Advises the 'Sex Tape' actress: 'I like being forty-one. I love it. So much sh*t just falls away. 
'Fear, mostly. It's the best age. That's when a woman knows how to work things, or she doesn't care about that anymore. You just stop being afraid.'  
'You don't worry about what men think. You just don't worry that time registers anything awful.'
Don't worry what men think but carefully make sure you appeal to their fancy anyway?
The August issue of Esquire goes on sale July 18. The sexual objectification of Hollywood celebrities and by osmosis women everywhere everyday.