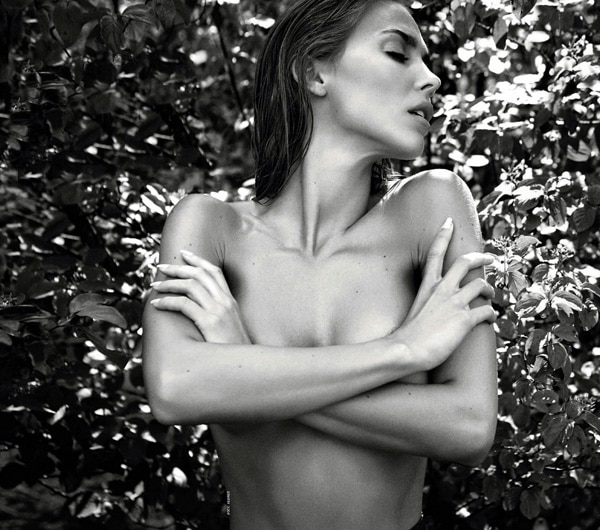 With Germany's 1:0 win over Argentina yesterday thanks to the scoring goal of 22 year Mario Gotze, many are now being asked who exactly is this new wonder kid?
Yet judging from the flow on social media it seems many of you are also quite curious to find out who exactly is the model girlfriend, Ann Kathrin-Brommel who was luxuriantly seen making out with the soccer star soon after Germany's win the world over?
According to Ann Kathrin-Brommel's public Facebook profile (created by a fan) she's a well regarded model who has to date been featured in a variety of magazines and judging from the pictures below has a penchant for appearing in lingerie photo shoots.
On top of being being a model, the 23-year-old is an aspiring pop singer and blogger in her native Germany and has been dating Mario for two years.
According to the irishmirror Brommel first caught the attention of the paparazzi when she was spotted getting cosy on a yacht in Ibiza with the 22 year old soccer player last summer (see below).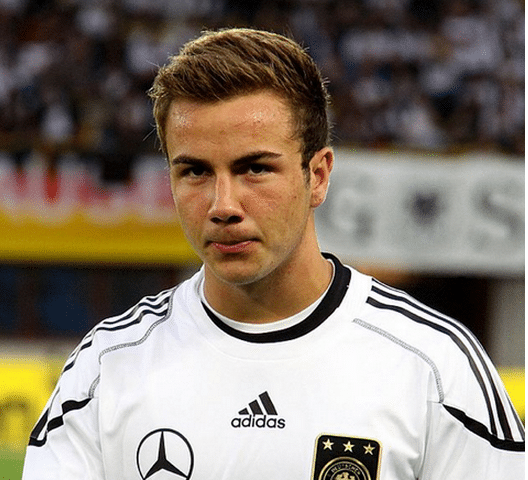 Along with being a well sought after model, Brommel aspires to pursue a career as a pop singer. She plays piano and had vocal lessons for three years, releasing her first single, This is Me, after graduating in 2010 and her second song, Body Language, a year later.
Asked what her favourite musical genres are, she said: 'Pop! But I love almost anything … music is really one of my favorite things in this world.'
With respect to her blogging aspirations, Brommel interned for German outlet FP Editor in Emmerich where she got to try her hand at writing about fashion, music and travel.
German website ProSieben describes Brommel as 'confident, adaptable, curious, spontaneous, ambitious and straightforward.' Her stated hobbies include dancing, singing, jogging and she also loves to cook and travel.
And whilst  Ann Kathrin-Brommel has aspirations outside of the modeling world, it's her modeling campaigns and appearances that have seen her rise to prominence including her participation on the seventh series of Germany's Next Top Model last year, reaching the top 50 girls out of 17,000 that applied.
Her profile reveals that she has been working for the German agency Rockstar Models since 2009 and has a contract with IMM models.
Ann claims her biggest goals in life are to travel to Australia and to become a Victoria's Secret model. An ambition that might just come to pass….