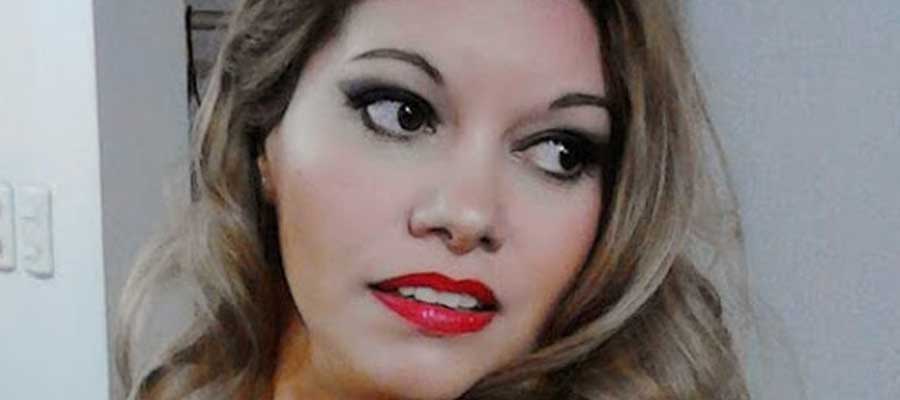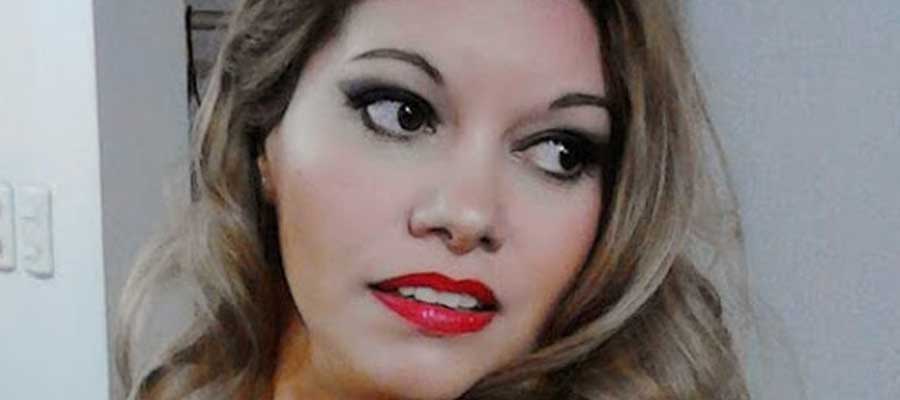 It seems Chilean porn star Marlen Doll is having quite the positive effect on the Chilean soccer team as they have now advanced to the next round after a resounding win over Spain last night, 2:0.
Marlen Dollm Chilean porn star celebrates Chile's world cu win by having random sex for 12 hours
The question now on everyone's lips is will the Chilean porn star honor her pledge and have another sex romp as promised prior to the game?
caughtoffside: Not to be outdone Miss Doll has now promised to sleep with anyone who wishes to join the fun, for a 16 hour marathon if Chile manage to beat Spain tonight.
That pledge came after Marlen Doll had not just an 8 hour sex romp with twitter followers after Chile's 3:1 win over Australia but in fact a 12 hour romp. That said that romp came after Marlen Doll that the Chilean team had to win by at least 3 goals. At present it is not clear whether the same qualifications also exist or whether she will simply give it up for team morale simply off the back of another home team win.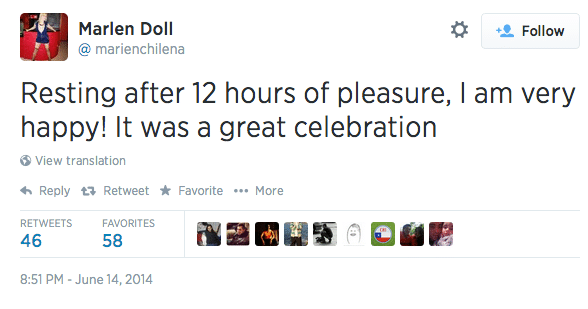 That said Marlen Doll's supporters may have a lot to celebrate after reports this morning that Marlen Doll will in fact extended her sex marathon from 16 hours to up to 26 hours. 
Interestingly Marlen Doll's twitter account (@marienchilena) since her latest sex romp has been suspended. It is not known whether she will re- open it so as to draw new willing partners (as she did last time) or whether she will opt for a new private twitter account?  That said she did tantalizingly post on this livestream last night as well.
Either way it seems who may also be winning is not just Chilean soccer team but one very special Chilean porn star and of course her avid fans who will be breathlessly awaiting for Marlen Doll's casting call.
Isn't it time you got in the back of line and showed Marlen Doll your personal gratitude too?