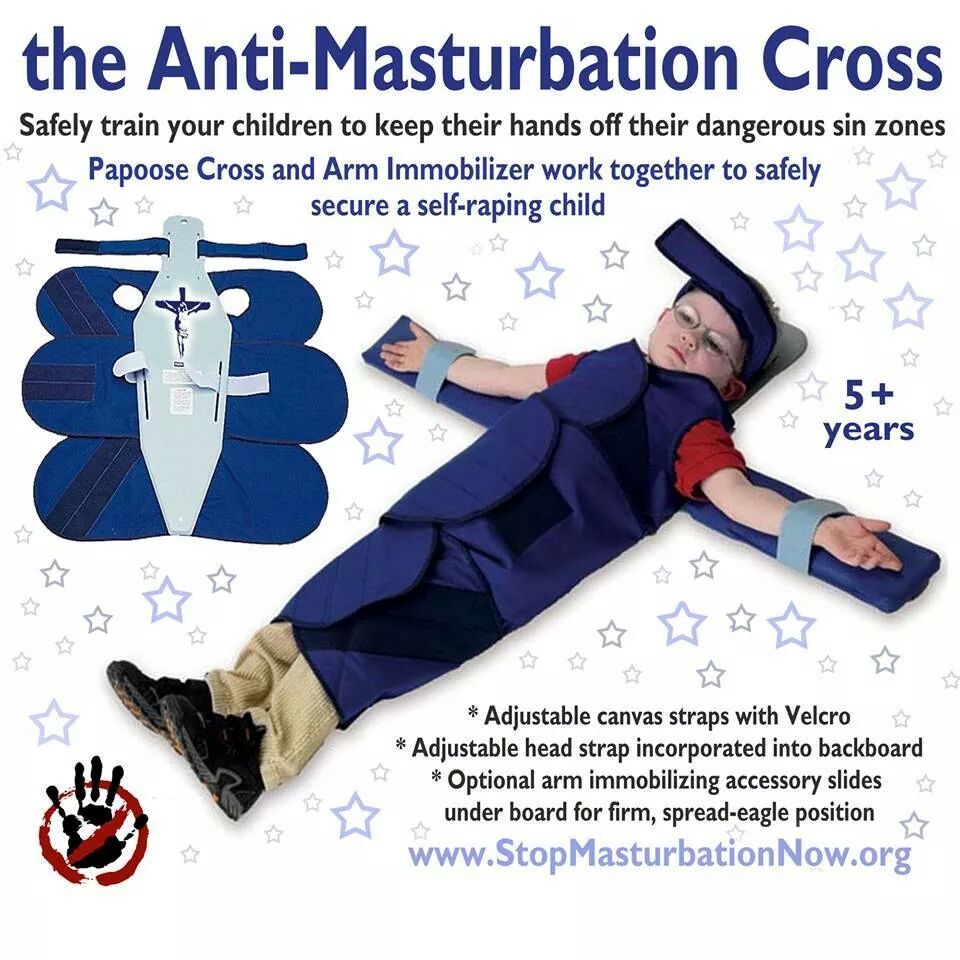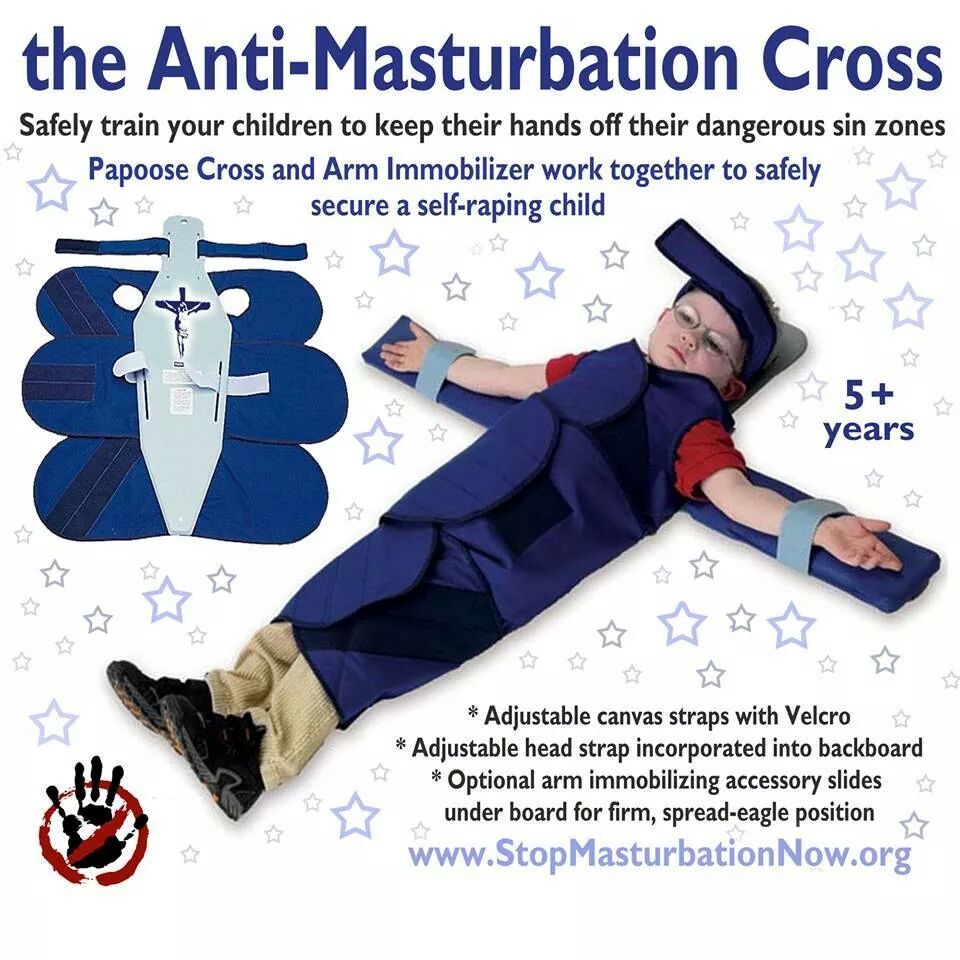 The Anti-Masturbation cross is a new device that may or may not help you curb your child's fantasies.
Appearing first on Facebook, the 'satirical furniture product' as a hoax on June 26th the page managed in the first 19 hours to receive more than 10K shares and 5900 comments and 2700 likes before just as suddenly as it had appeared coming to be yanked.
The Mormon anti masturbation video will finally help you kick a bad habit
Which is to say there was a lot of intrigue amongst social media users as to the potential efficacy of such a measure or as one supposes outright curiosity that such a device could actually really exist. Yes let's face it, in some quarters relieving one's sexual urges is not to be inspired whilst in other circles it's just a healthy way of life.
One prank posting (presumably to highlight what many hardcore Christians consider immoral) went something like this: 'Parents,  have you ever imagined your child masturbating? Do you worry what they do when your back is turned? Do you fear that they will fall into the grip of Satan?'
Told Lonnie Childs who previously duped the media(which ought to tell us enough right there) with a press release for the fake anti-masturbation mascot Fappy the Dolphin back in 2013:
'What our organization does is designed to help make children and parents aware of the dangers of masturbation in and outside of the home. God willing, one day masturbation will be illegal.'
But that of course didn't stop many of you of taking this shit seriously. Yes I have to remind myself masturbation is a sin. Alas.
The meme which was believed to be a legitimate antidote to the sins of masturbation took a life on its own, with the following hash tag #StopSatan2014 with thousands of twitter users posting comments including #StopSelfRape.
But then it morphed into catcalls to have 'other disconcerting activities' mandated tabooed as well, including people who mow their lawns at 8am on Friday mornings, to cravings for Costco Pizza. Cause once again masturbation is a guilty sin which we all need to take very very seriously.