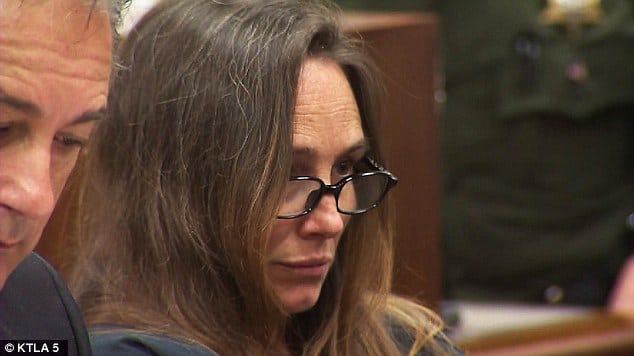 Nicolle McMillen a 44 year old Irvine, Californian mother has been sentenced to 3 years and four months jail along with ordered to register as a lifetime sex offender after she came to have oral sex with two of her 14 year old son's friends.
Nicole McMillen, a former behavioral specialist (yes the irony…) within the Tustin Unified School District came to be convicted last October on four counts of lewd acts on a child and three counts of oral copulation of a minor under 16.
According to the prosecution, the married woman was keeping a 'fun' home where her children's school friends could come and play video games and watch TV.
Pursuant to an investigation, authorities would come to find that  in January and February 2012, Nicolle McMillen assaulted a 14-year-old boy who came to her house in a gated community in Irvine, repeatedly touching his groin over the pants and performing oral sex on him.
When the boy's parents learned of the incident and filed a complaint with police, investigators discovered a second victim, a 16-year-old.
During her trial last fall, prosecutors said that the married mother of three carried on a year-long affair with the older boy between 2005 and 2006.
McMillen engaged in oral sex with her son's 16-year-old friend, who had known her since he was 10, at least on one occasion, prosecutions claimed.
At the time of the incidents McMillen was working part-time with kindergarten-age kids at Peters Canyon Elementary School and as a behavioral interventionist with the Tustin Unified School District.
During yesterday's sentencing, Nicolle McMillen showed little emotion. Her husband, Joseph McMillen, and parents sat in the audience during the proceedings.
Nicole McMillen's attorney, Salvatore Ciulla, had asked for a probation sentence for his client in light of the fact that she already had served 296 days in jail.
But Judge James Rogan rejected the defense's request, telling that McMillen had shown no remorse and continued to deny her wrongdoings.
Prosecutors had initially sought a 7 year maximum sentence but were said to be satisfied with a 3 year and four month ruling. Of course one is inclined to wonder if the genders were reversed if McMillen would have indeed received the full weight of the law….
That said the convicted child molester could be released early because of prison overcrowding.