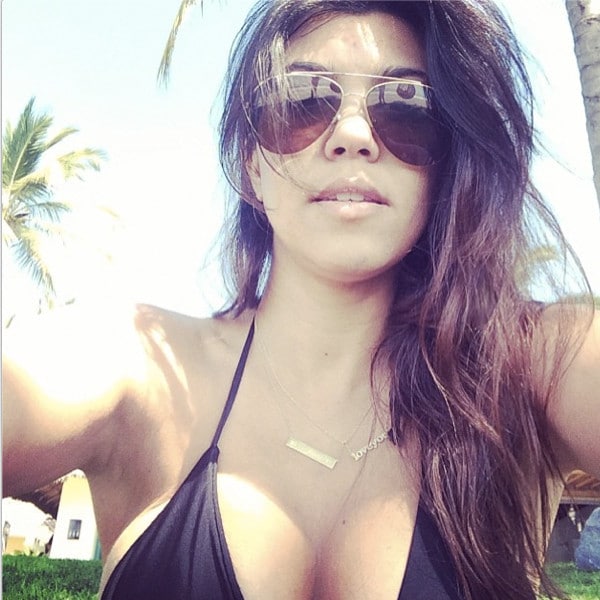 It seems there is little love lost between Kourtney Kardashian and the jet set community of the Hamptons which the Keeping up with the Kardashians star this summer is attempting to fit in with. Except for the part that she and her sister, Khloe are failing rather miserably.
Irma Herzog leases to the Kardashians and is most hated Hamptonite
The latest snafu involves Kourtney Kardashian purportedly declining to tip servers after a comped meal at The Driver's Seat in Southampton, this past Friday.
Told a disgruntles waitress by way of page six: 'Local servers are hard-working people who support their families and live on tips,'
Who would have thought that page six took pity on the underclass?
Things are also said to have come to a head when Kourtney Kardashian was spotted having dinner at Southampton Social Club later that evening where 'other diners around them were asked to sign releases, which did not go over well.' Can anyone guess why?
Kardashian's rep insists 'poor Kourtney' (no irony intended) was never expected to pay.
Telling: 'The meal was comped and production left a generous tip. As for the dinner . . . no one had a problem signing the release forms.'
The snafu comes as Kourtney and Khloe have taken to  living in a five-bedroom waterfront property which naturally boasts a heated pool and dock which E! producers are expected to pay out around $300,000 to rent the house for the next few months.
During scouting many real estate brokers reportedly refused to work with the show producers because they feared upsetting locals who are worried about traffic and crowds and dare one wonder the crass overtures that the Kardashians seem to imply.
One might surmise that Kourtney Kardashian might be taking to home made lunches and delivery in the near future until the dust settles…. then again there is always summer on the wide Californian coast to always revisit too… alas.