Bianca Byndloss, a 19 year old teen foot fetishist, who was charged along with two men, Christian Hernandez, 19, and Bryan Yanes, 18 for having underage sex with girls and posting videos on social media, has been released on bond – and is already back on Twitter.
Bianca Byndloss, Florida 'Foot goddess' arrested over underage group sex video
Posting bail on Friday, after being charged with with lewd and lascivious battery of a minor and promoting sexual performance of a child, in relation to girls aged 12, 13 and 14, the self confessed 'Porn diva' was come Saturday back on social media, tweeting: 'I love my career I hope this doesn't interfere with my dreams but only time will tell. #blessup for me peeps much love!'
The foot fetish goddess travails came to the fore after video posted online of the underage sex acts led to someone reporting the teenagers to police.
Offending video footage included two of the underage girls performing oral sex on each other, a close up of one of the young girl's genitals and various other pictures and videos of the encounter were also discovered on Hernandez's cell phone.
The porn diva bailed out of Miami-Dade County Jail on Friday after posting a $37,500 bond.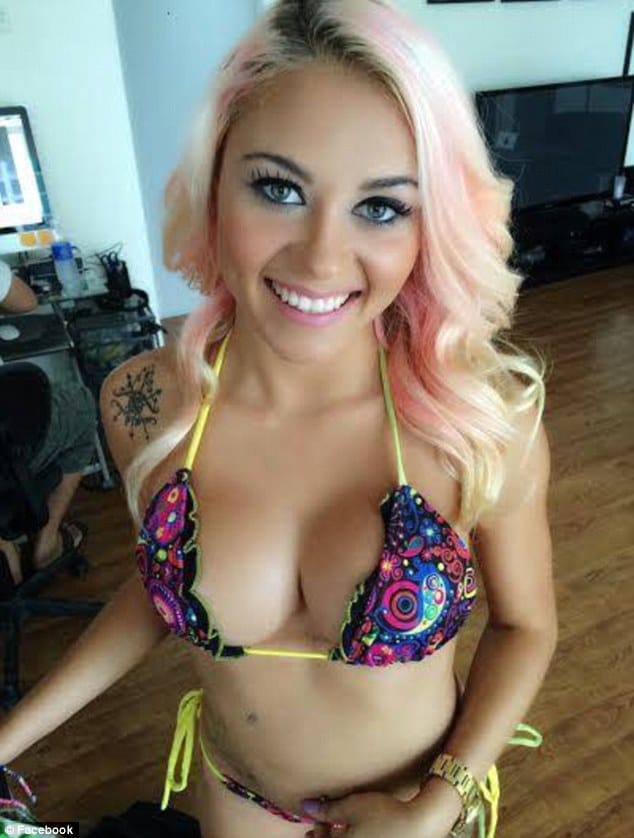 Yet after taking to social media on Friday (Bianca Byndloss's twitter account has since been suspended) in a series of posts related to her criminal charges, the foot fetish diva may have unwittingly set herself up with harsher penalties.
In a string of messages, she wrote: 'It happens all the time when wounds bring you down but don't let it break your determination.'
She also posted: 'God knows I'm humble. I'm loving and caring… fun leads to trouble just live and learn.'
'Life is too precious and beautiful to have it taken away,' she added.
Yes kids, I'm confused too.
A self-proclaimed 'porn diva,' Byndloss promotes herself on Twitter and Tumblr. She advertises foot fetish sex shows that she performs via Skype in exchange for money.
Byndloss' Tumblr page shows a variety of images, including her sticking her own foot in her mouth, licking her toes and performing a number of sex acts with her size five feet.
Yes life is too precious and beautiful to have it taken away, especially if Bianca is there to entertain us.