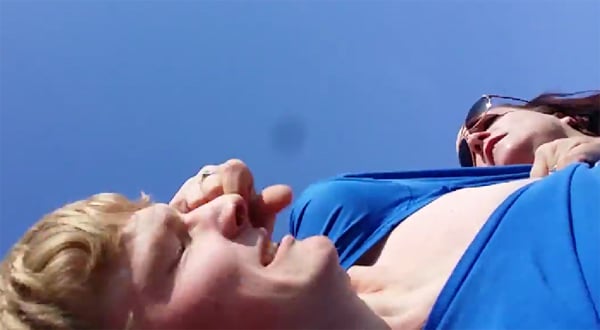 A crazed woman, Andrea Mears has become the focus of a youtube video that has gone viral (and now removed) in which the Westbrook, Connecticut, 23 year old woman is seen assaulting a man (liveleaks) since identified as 17 year old Austin Haughwout after he innocently chose to fly a drone at Hammonasset Beach in the city of Madison.
Andrea Mears male assault victim: 'cops approached me very aggressively…'
During the video, which was filmed on an iPhone on May 12, Andrea Mears can be seen violently knocking and beating Haughwout as he took to flying his drone. The reason for her anger tells the woman, she believes Haughwout is a pervert who has sought to take images of women sunbathing on the beach where the incident took place.
Yet whilst the woman decries that Austin Haughwout is a pervert (his youtube account would show innocuous material) at no point does he fight back, instead as the woman calls the police it is her who in fact will be taken into custody.
Screams the woman into the phone whilst on the line with cops: 'He's taking pictures of people on the beach, with a, with a helicopter plane,'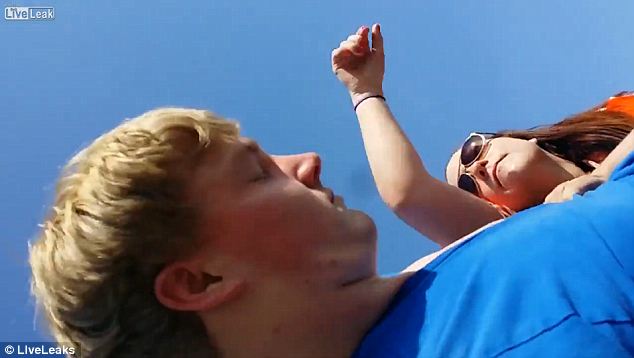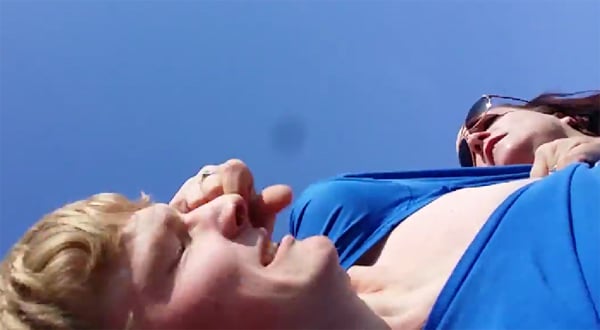 Andrea Mears then gets off the phone and precedes to then drag the man to the ground as he takes to gathering his equipment.
'You're assaulting me you a**wipe,' yells the man whilst being pummeled by the belligerent woman.
The struggle continues as Mears rips Austin Haughwout 's shirt halfway off.
'Yeah! That's what you get you little pervert,' Mears growls from off camera overs sounds of landed punches and grinding sand.
'You wanna take pictures?' she snarls. 'Yeah. You're gonna see how it feels when the police come.'
She continues to smack Haughwout before telling him to let go of her.
'If you weren't assaulting me, I wouldn't be touching you,' he says.
Mears then screams: 'Then maybe you shouldn't be taking pictures of people on the beach! I'm gonna beat your a** you little m*****f*****!'
While it is unclear what occurred in the moments before Austin Haughwout began recording the bizarre incident, his YouTube account–which also hosts an edited version of the video–features several other seemingly innocent videos taken on the beach with the drone.
It should also be noted that Federal Aviation Administration has no strict laws regarding the use of flying devices, often leaving citizens and law enforcement alike unclear about what is legal and not.
Andrea Mears would summarily be charged with third degree assault and disruption of peace, which amounts to merely misdemeanor raps after cops viewed the content of the above video.
Reflects everyjoe: If this was a man assaulting a woman, he'd be thrown in jail. Shouldn't the same thing apply to her?

The problem: That's perfectly legal. She went on some sort of feminist, vigilantist rampage without any cause.

What do you think?
And then there was this one reflection on the web that made me wonder:
Every store, stoplight, highway, and most major cities have cameras that watch you without your consent…you are in public. You may be photographed without it being illegal. Even if you don't agree with it, when you mess with someone else's property or worse, assault them! You should have been beaten before the cops you called arrest you