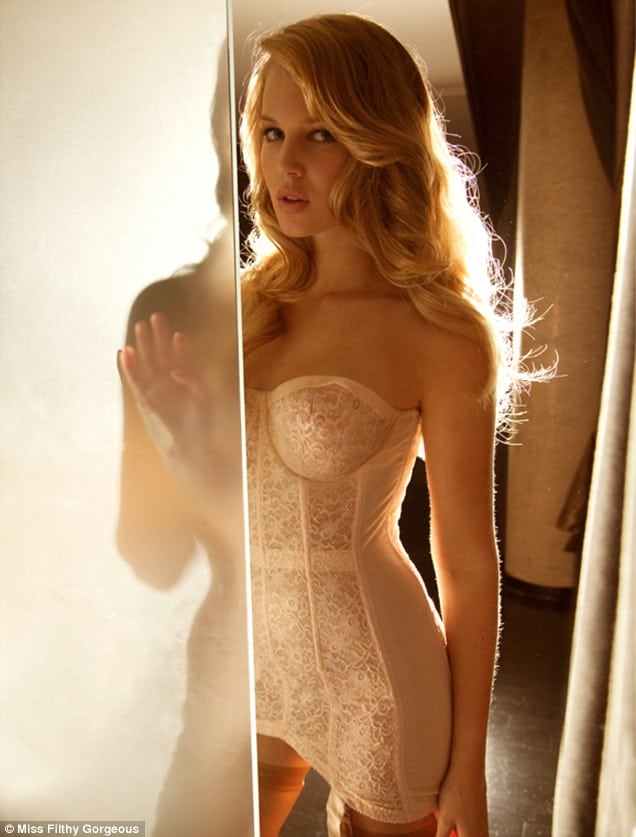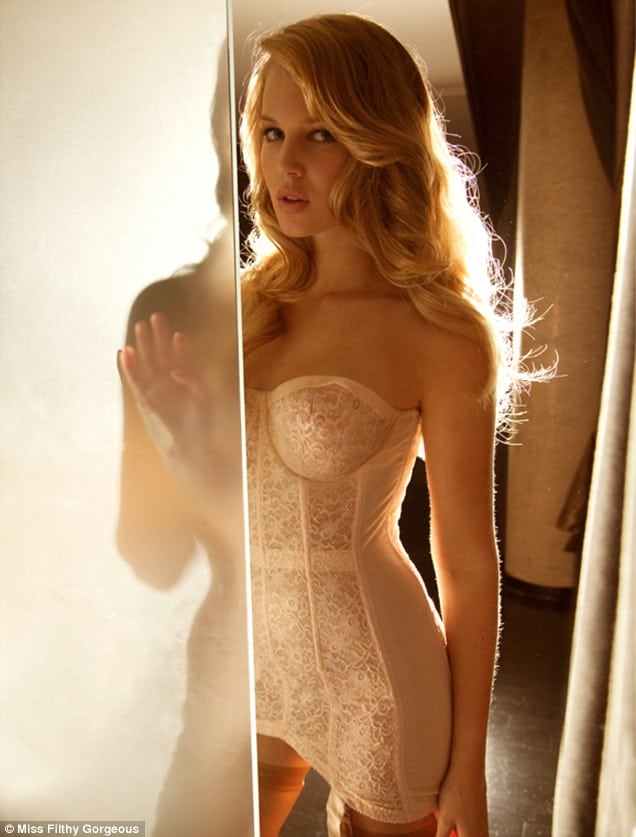 The world has karma after all as it was revealed today that the producers of an upcoming lingerie shoot which Lindsay Lohan thought was meant for her instead was given to 21 year old glamor model Casie Chegwidden.
The model chosen after a world wide search came to replace Lohan for the role of Miss Filthy Gorgeous lingerie role after producer Jeremy Frommer came to the realization that Lohan was just not the winning horse he may have once imagined her to be.
Naturally all hell broke lose and Lohan was seen capitulating on the set as she was being filmed live on behalf of Oprah Winfrey's OWN network, a deal that purportedly netted the fallen actress a $1 million.
In an exclusive with the UK's dailymail, Frommer told that he was genuinely surprised when the reality whore came to bouts of tantrums during the filming of her leading up to her what she anticipated to be her playing the lead in the lingerie shoot.
As the camera gazes on the pair, the camera zooms in on Lohan's look of incredulousness as she begins to bitterly come to terms that she has ostensibly been dumped. This despite Frommer's insistence that Lohan had already come to an understanding that the lead role had already gone to Casie Chegwidden.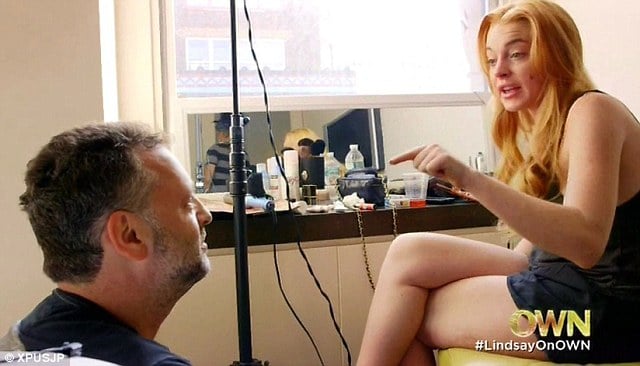 Told Frommer: 'We had originally offered Lindsay the starring role in the film, but scheduling made it impossible, she had commitments.
'Then after we spent the day filming at 1 Oak, she said she wanted to be the love interest in the film- but we'd already conducted a huge worldwide search and hired model Casie Chegwidden.'
'She was p***ed off it wasn't her. And then the day that Casie gets there, she throws a tantrum in the dressing room, so we go upstairs and talk on the rooftop, where I say to her this isn't going to work and she pulled out.'
Back on set the world was exposed to the usual suspicious downtrodden behavior of a recalcitrant Lindsay Lohan who began to negotiate a verbal sparring match with Frommer who at first took the actress on with bemused reticence, holding his own against the seasoned cry baby/bully before she finally capitulated.
Retorts the actress at one stage: 'Listen to me!' before pointing at a shocked Jeremy Frommer, 'Now I'm getting p***** off. I canceled my f***ing trip! Don't put words in my mouth.'
'This is not what I signed up for,' before storming out of our collective imagination.
One imagines film producers only take so much shit after to the chagrin of fallen actresses. Not that a $1 million for being one's usual cantankerous self is bad money these days either…