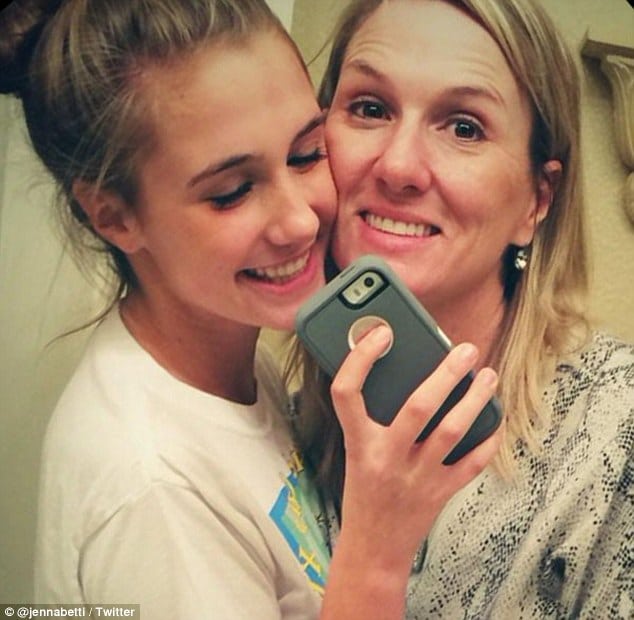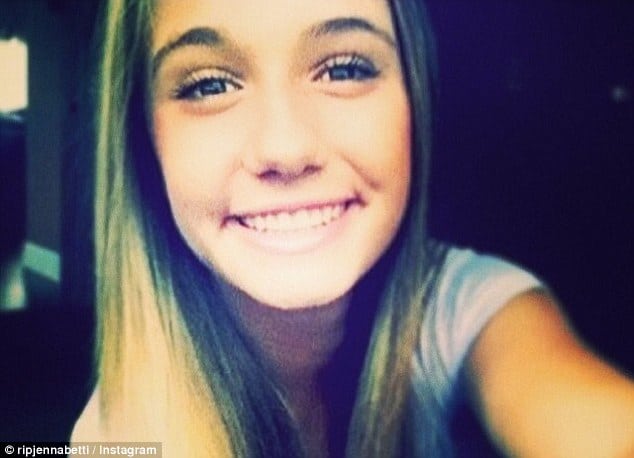 Jenna Betti, a 14 year old from Martinez, California yesterday met an untimely death after unwittingly sucked in by an oncoming freight train's vacuum.
The accident came to happen circa 5pm yesterday when the girl along with her boyfriend were sitting on open railway tracks when an oncoming Burlington Northern Santa Fe railway train proceeded to approach the young couple.
Whilst the boyfriend went one way, and Jenna Betti the opposite way, Jenna Betti at the last moment realized she had dropped her cellphone and ran back to pick it up.
It was only when she went to pick it up that she found herself as a result of misjudging the distance of her phone to the tracks being sucked in by the oncoming freight train's vacuum were she died instantly.
Wrote Jenna Betti's mother, Dena Derenale Betti on Facebook today: 'Today my beautiful daughter kissed us goodbye. She was tragically killed today by a train. She was sitting on the train tracks with her boyfriend… Why they made such a horrible decision we'll never know.'
Adding: 'The horn blew to alert them. He jumped south side and she cleared north side. She dropped her phone and went back to retrieve it.
'She didn't judge the approach, and the train creates a vacuum, we were told, and it sucks you in. We are beyond devastated. Thank you for all your love, support and prayers during this very difficult time.'
Offered Jenna Betti's 20 year old brother Stephen Bielecki : 'I can't really put myself in her shoes, but I think she wasn't really thinking, and didn't really think twice, and she just reacted and tried to get her phone as quick as she could.'
He said many teenagers were drawn to train tracks to hang out or have conversations, possibly because 'you hear stories, books, movies about people walking the train tracks. You see cool pictures of people on train tracks, so they get the idea from the mainstream, from the media.'
'For me, myself, I feel like you should just be nowhere near the tracks.'
Told school Principal Jonathan Eagan at Martinez Junior high were Jenna Betti had been an eight grader, whose friends chose to wear pink in her honor today: 'She was always laughing. If you would see her at the lunch table, sitting with her friends, she's laughing and smiling.'
Adding: 'In class, she was a good student, but she also had a smile and was kind of the life of the party, in a very positive way, and she was also a phenomenal athlete.'
The young girl was said to be a promising soccer player and some had thought she may play the sport professionally.
The incident remains under investigation by the freight railroad company, BNSF Railway.
Jenna has two younger sisters Julia and Gigi.