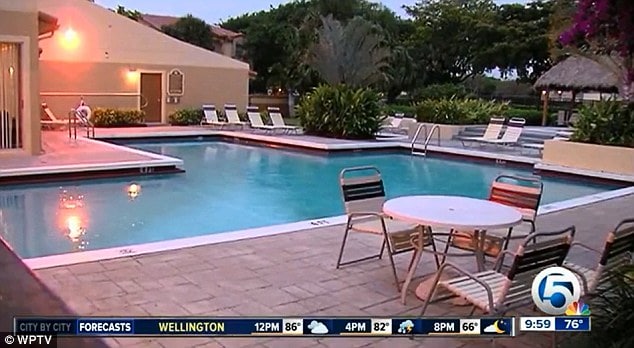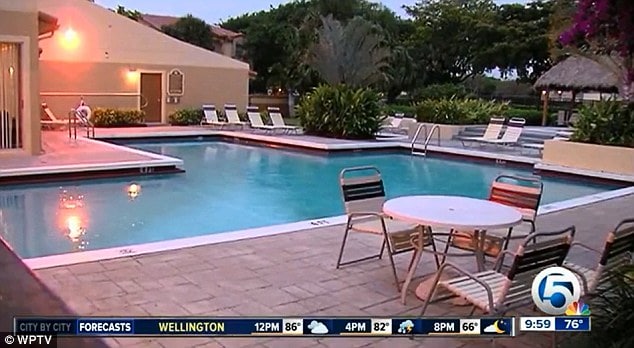 An off duty Florida cop shot a man, since identified as 48 year old Tony Ribeiro after he caught the man having sex with a woman in the pool of a Boca Raton apartment complex.
The incident took place at Reflections of Boca Del Mar at 5500 Pacific Boulevard just after noon Saturday, when investigators told a Palm Beach County sheriff's deputy emerged from his apartment and discovered a couple 'engaging' in the communal pool.
The deputy identified himself as a law enforcement official and asked the man and woman, who did not live in the housing complex, to leave.
According to WPTV the couple reluctantly complied but a short time later the boyfriend returned and confronted the off duty officer who was by then lounging by the pool.
A dispute ensued which led to the boyfriend attempting to strike the officer with with either a wine glass or a champagne bottle. That in turn led to the off duty cop pulling out his gun and firing, striking the boyfriend.
Witnesses are said to have heard up to five or six gunshots go off.
The victim was taken to Delray Medical Center in critical condition.
Told one witness who declined to reveal their name: 'I can't believe it,'
'I've lived here for three years, and it's been a quiet community. Nothing has ever happened here.'
Detectives are investigating the incident and the off duty deputy has been placed on administrative leave which is standard department protocol.