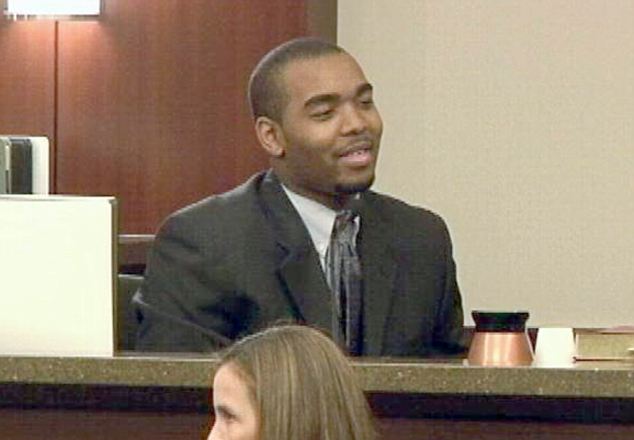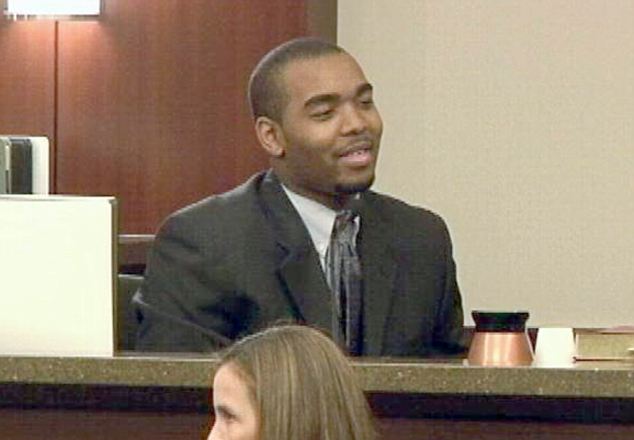 Darrious Mathis's claim that he is too good looking to have raped his purported victim this past September led to a  hung jury, forcing the case of whether he raped a 24 year old woman to be retrialed.
During this week's new trial presentation, the Georgia native argued that his good looks exempted him from the charges of kidnapping, robbing and sexually assaulting his purported victim, because his good looks presaged the woman into having consensual sex with him.
The alleged offence is said to have taken place in the early hours of October 25 2011 when Mathis approached the unnamed 24-year-old woman as she was leaving a CVS pharmacy and pulled out a gun.
He then forced the woman to drive to various ATM cash machines and withdraw money before sexually assaulting her, the court heard.
Reiterated the woman who insists she was indeed raped by Mathis: 'He had told me to get in the car and I actually begged him to take my car,'
 'I had pushed my wallet that was in my hand and my keys toward him and I was like 'Please take my car. You can take my cards and everything.'
He then forced her to drive from the Austell CVS, into Atlanta, where he sexually assaulted her, the court heard.
'In my mind I figured that was the best way, instead of panicking and trying to get hurt,' the woman said.
Mathius lawyer, however, claims the woman consented to the sex, mostly because of his good looks and the fact that she gave him her phone number.
The woman said she gave him the phone number because she was terrified.
His defence counsel offered an alternative explanation, however, claiming she was attracted to his bubbly personality and handsome features coupled with the fact she wanted to buy drugs from him.
'He walked up to her with a bottle of Vicodin and said, "Wanna buy some pills?" She said, "Sure, get in. We'll go to the ATM,"' said attorney Carter Clayton.
During last September's trial, of the 12 jurors, one female juror believed Darriuos Mathis's "good looking" defense while 11 voted to convict him.
Mathis's new trial sets to seek whether he is guilty of kidnapping, carjacking, assault and weapons charges or just a victim of his 'exceeding good looks.' A crumby defense which hopefully should fall by the wayside, assuming he doesn't charm a new juror…
And then there was these comments on the web that made me wonder as well:
Sorry you couldn't pay me enough. Totally narcissistic and delusional
Evidently the more outrageous the lie is, it still occcasionally works.