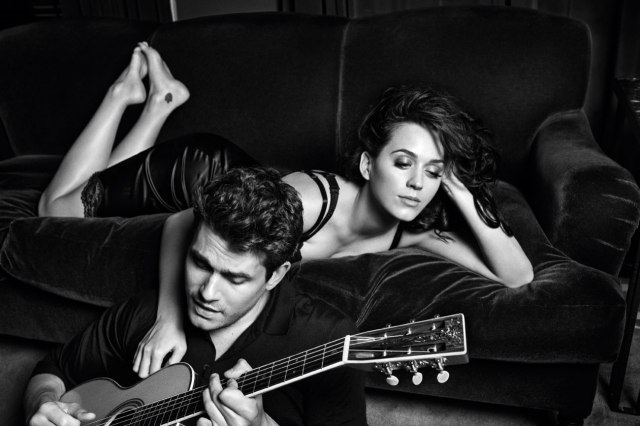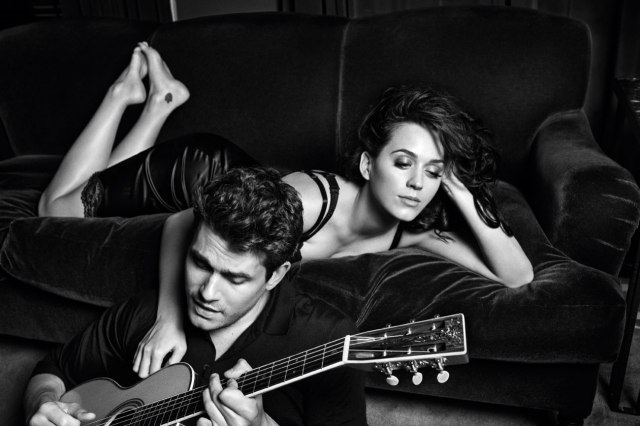 The world is trying to work out why pop diva Katy Perry, 29 has dumped boyfriend of two years John Mayer.
According to E! News, a source told the pair's romance had come to an end.
As to why or how the couple's relationship came to an end, no reason was offered.
Katy Perry 'Shut the f*ck up @ Moschino Runway
One possible explanation being pumped to the pr machine that is tabloid land is the assertion that John Mayer was noticeably absent from Katy's recent trips to London, where she performed at the BRIT Awards, and Milan.
Why he was noticeably absent wasn't specified either. Nevertheless the implication is that the two were too busy catering to their careers.
Also conspicuous is Katy Perry's failure to address the split or John Mayer period, a recent tweet by the diva had her extolling about her upcoming Prismatic world tour. Then again perhaps it's nobody's business what Katy does in her private life. Except when Katy splashes it in front of us. At her convenience.
Who hasn't also tweeted is John Mayer. Having remained silent since Monday. Which in Hollywood land is like 17 weeks before you dare to stick your head out of your bedroom blues.
If the split reports are true, it's not the first time the couple have broken up, since they first started dating in 2012.
That said, it wouldn't be the first time the couple split.
The couple had a brief break-up last March before later reconciling. This on top of another split before that.
Following the March split, John Mayer told when questioned about the romance: 'It was a very private relationship going in.'
'It was a private relationship during and it's a private relationship still.'
Making things even more murky is notion that in recent months there have been engagement rumors surrounding the couple, with Perry having been seen sporting a giant diamond ring on her engagement finger.
The couple recorded a duet, Who You Love, for John Mayer's latest album Paradise Valley.
The pop diva has told in the past that she was thrilled to work with Mayer because she was a fan of his even before they began dating.
Told Perry: 'I've been a fan of John's for years before I got to actually kiss him.
'I've been such a fan, I think he's so incredibly talented and gifted and a genius songwriter. So to be a part of anything he was doing was just natural.'
In an interview last December, Katy added of her relationship with John: 'We have a lot of fun.
'We have music as an understanding and love between each other and we connect.'
The couple were last seen together on a romantic daytime date in Hollywood, showing no sign of any relationship troubles as they strolled along hand-in-hand. Until now that is…