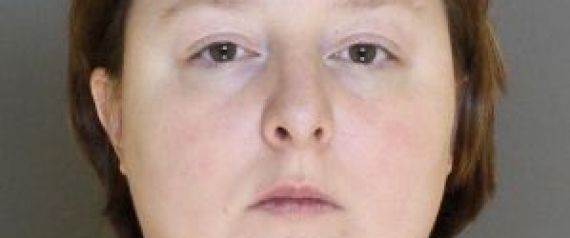 A 31-year-old choir teacher, Elizabeth Marie Moss is on leave after being accused of performing oral sex on one of her 13-year-old male students.
The choir teacher who until recently worked at Chestnut Oaks Middle School in Sumter, S.C. was put on notice on Feb. 11. She was arrested and charged with criminal sexual conduct with a minor and contributing to the delinquency of a minor, according to the Sumter Item.
Told Sumter County Sheriff Anthony Dennis: 'Our investigation has confirmed that (Moss) was in a sexual relationship with the student,'
'The school received the information first, then contacted us. The district's administration has cooperated fully with the investigation.'
Told School superintendent Frank Baker: 'I've never dealt with a situation like this as superintendent of Sumter School District,' '
I can't think of too many situations that compare, at all.'
Authorities said the assault took place some time between March and April of last year. During a press conference, Dennis said the school became aware of Facebook messages Elizabeth Marie Moss sent to the victim and other students that were 'inappropriate,' though not necessarily of a sexual nature.
More recently, in October, Moss also allegedly used a pencil, somehow, in an apparently unsuccessful attempt to arouse a 14-year-old student. More charges may be added concerning this incident.
Remarkably Dennis disclosed more victims could emerge.
In a statement released to WBTW, Moss' attorney, Rose Mary Parham told: 'These allegations arose after Beth disciplined some of her students at school. She is innocent of all charges and looks forward to her day in court.'