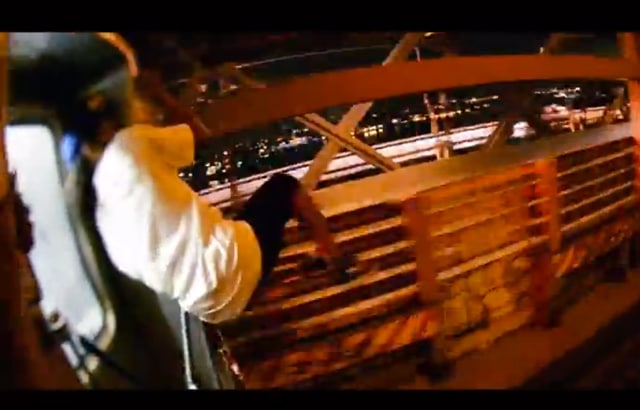 Williamsburg Bridge subway surf riding for those of you with a death wish and lust for exhiliration….
For some nothing beats the thrill of impending death and the knackety knack sound of subway cars hoiling over an old decrepit bridge as they willfully hang on for dear life as they wonder to themselves if they'll still be alive in 40 seconds.
Such it seems are the kindred affairs of a new breed of dare devils who have taken to riding the JMZ subway line over the Williamsburg Bridge from outside of the subway car as opposed to inside it.
That said here's a new video courtesy of one of those individuals simply titled 'fresh air over the bridge.'
Can there be anything more redeeming, exhilarating, liberating than knowing you are one step away from momentary certain death in a universe where you are destined to die anyway…?