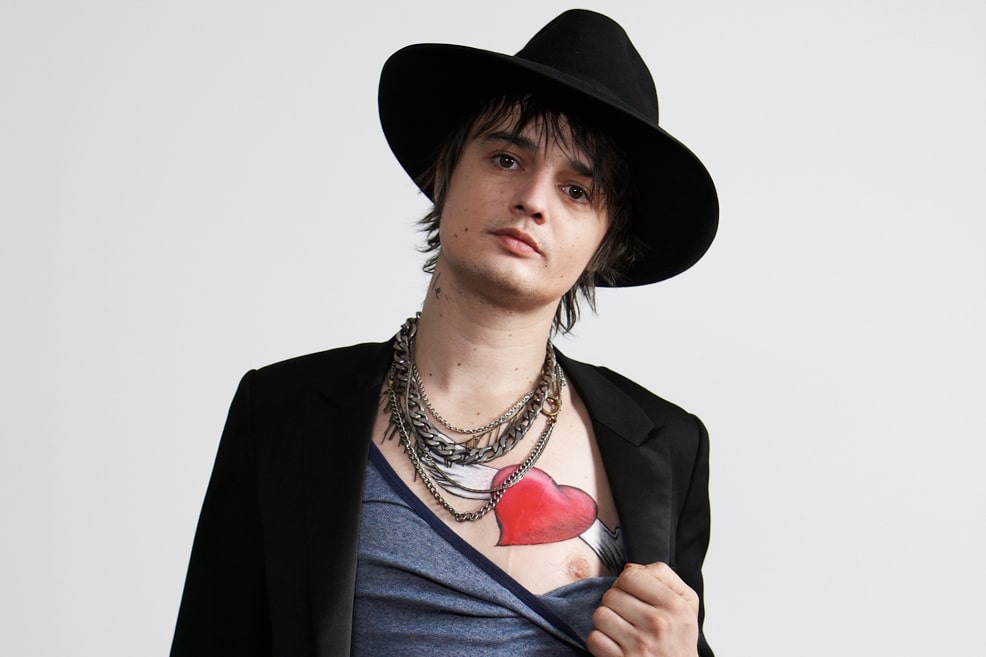 Consternation has followed upon the release of perennial down and out bad boy, Pete Doherty, consummate heroin/crack/cocaine junkie's new book From Albion To Shangri-la.
Oh my! Pete Doherty kicked out of rehab for being a hawt mess
Pete Doherty had a drug fueled secret affair with Amy Winehouse
The book which documents the singer's foray into the underbelly of drug use and his musical rise from 2008 to 2013 includes more than 200 pages of his drug induced writings. What it also includes is a purported image of heron syringe soaked scrawling purportedly at the hands of the late Peaches Geldof where she writes: 'I solemnly swear I am not going  to die.'
A promise that the British socialite would fail to keep.
Above Peaches' promise in the diary, Doherty wrote: 'Conditions of doing as she would do with her "pleasuring" ting a ting a written oath not to die.'
According to publishers, this is apparently a coded reference to her fears about taking heroin.
Referencing Doherty's scribe above Geldof's pledge not to die doing drugs, Nina Antonia, the author who edited Pete Doherty's book tells via the UK's dailymail that Doherty had told Geldof, ''In his own way, he is asking her to be cautious, but at the same time he couldn't act like a drug counsellor or he would have been hypocritical. You can't damn him for attempting to reach out to a friend.'
It is thought that Peaches Geldof was one of many starlets and hanger ons who would drop by Pete Doherty's Camden, North London, 'junkie' flat where drugs were always in abundant supply.
The diary is littered with references to other celebrity friends, including Liam Gallagher's ex-girlfriend – and the mother of Doherty's own son – Lisa Moorish, and has an entry written by the late singer Amy Winehouse.
'Peter is in the habit of leaving his journals open for friends and visitors to add their own entries,' Nina Antonia would add.
It is believed Peaches Geldof's etching came to be made when the socialite was only 19, in 2008, prior before marrying or having any children.
The revelation comes off the back of the Peaches Geldof inquest which held that the socialite died after overdosing on heroin, a batch said to be ten times bigger than the one that killed her mother, Paula Yates.
The inquest would also hear that as many as 80 syringes, stashes of heroin and burned spoons were found in the young mother's £1 million country home in Kent.
The publishers, Thin Man Press, rejected suggestions that by including the picture of Peaches' blood-scrawled name and number, and her promise not to die, it was glamorizing drug-taking.