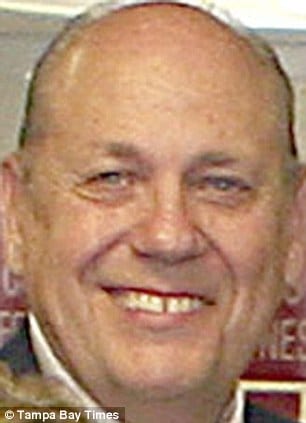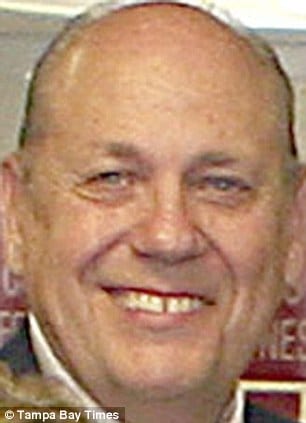 A retired Florida police officer, Curtis Reeves, 71 has been charged with second degree homicide of fellow cinema goer, Chad Oulson, 43 after shooting him dead yesterday during a dispute over texting in a regional Wesley Chapel, Tampa Bay cinema.
The shooting came to happen in front of 25 horrified witnesses during previews of a screening of the Mark Wahlberg film, Lone Survivor. Yes the irony is too palpable.
Pasco County Sheriff's officials told the shooting happened when Reeves asked 43-year-old Chad Oulson to stop texting at the theater in Wesley Chapel, a suburb about a half hour north of downtown Tampa.
Reeves and his wife were sitting behind Oulson and his wife. Oulson told Reeves that he was texting with his 3-year-old daughter.
'It ended almost as quickly as it started,' said sheriff's spokesman Doug Tobin. The sheriff's office says an off-duty Sumter County deputy detained Reeves until police arrived.
Fellow cinema goer, Charles Cummings told that at the time, Curtis Reeves got up and left the auditorium, presumably to get a manager after the two men had argued.
Instead Reeves came back a few minutes later without a manager, with the two men once again resuming arguing before Oulson stood up to ask if Reeves had reported him for using his cellphone.
From there the two men proceeded to raise their voices and popcorn was thrown.
Authorities tell Curtis Reeves took out a gun, with Oulson's wife, Nichole, 33, putting her hand over her husband at which point Reeves fired his weapon, striking the wife in the hand and her husband in the chest.
Told Cummings: 'I can't believe people would bring a pistol, a gun, to a movie,'
'I can't believe they would argue and fight and shoot one another over popcorn. Over a cellphone.'
That's when the shot man fell over Charles Cummings and his son.
Told the son, Alex Cummnigs: 'Blood started coming out of his mouth. It was just a very bad scene.' 
Charles Cummings said his son went to call 911, while Cummings and another patron who claimed to a nurse began performing CPR on the victim.
A man sitting next to the shooter grabbed the gun out of his hand, and the suspect did not attempt to get away, Cummings said.
Oulson and his wife were taken by ambulance to a Tampa-area hospital, where Chad Oulson died. His wife's injuries weren't considered life-threatening.
Tampa Police spokeswoman Laura McElroy said in a news release that Reeves was a captain when he retired from the department in 1993.
She added that he was instrumental in establishing the agency's first tactical response team.
After he retired, Reeves worked security for the Busch Gardens theme park and was on the board of a neighboring county's Crime Stoppers organization. Reeves' son also is a Tampa officer, police said.
Cobb Theatres released the following statement on Monday afternoon: 'We are deeply saddened by the events that occurred earlier today, and our thoughts and prayers are with the victims and their families. 
'The theatre is currently closed, and we are actively working with the sheriff's office on this investigation. This was an isolated altercation between two guests that escalated unexpectedly. 
'The safety, security and comfort of our guests and team members are always our top priorities, and we are truly heartbroken by this incident.'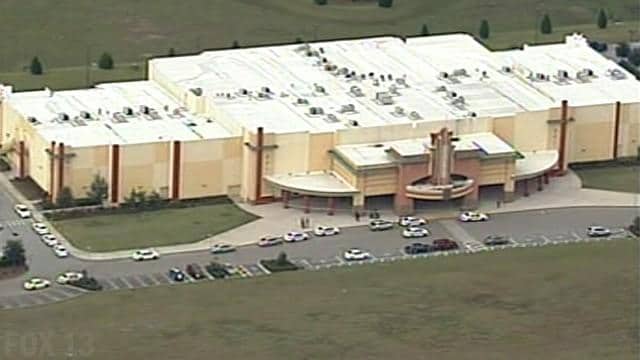 And then there were these comments on the web that made me wonder as well:
All because some self-important person insisted it was their right to ignore and violate an ANNOUNCED theater protocol to NOT USE ELECRONIC DEVICES from this point or they would be removed from the premises. 
Then, continue to disturb, annoy, agitate and escalate the situation by aggressively confronting and taunting an elderly person for bringing this episode to managements attention. (Evidently, management didn't accompany the elderly man back to properly handle this situation. Lawsuit?)
The elderly person must have been in fear of bodily harm or death. The arrogant, self-important Dad, imposed his rage on the wrong person.
This person could have, and should have, gone into the lobby to communicate with his 3 year-old daughter instead of acting like a 3 year old in this situation himself.
Ignored theater protocol?? A man sent a simple text to his daughter, (or daughter's babysitter) BEFORE the movie even BEGAN and lost his life over it due to some idiotic retired cop who obviously has serious issues to begin with by even bringing a gun to a theater IN THE FIRST PLACE? Unless you were there sitting within their conversation, you have no right to blame a father for supposedly annoying or agitating a demented old man who obviously saw no wrong in taking someone's life over something as small as text messaging.
True Citizen? So in order to be a "True Citizen," one needs to carry a gun? 
Why has it become acceptable to many for things to go straight from angry to gun? Didn't the gun used to represent the last line of defense, or protection for yourself and your family instead of a way to make people act the way you want them to?
Yup! Gotta love that 2nd amendment! The right to bear arms – allowing someone obviously not in a fit mental state to bring a gun into a public cinema – and use it just because a father is texting his daughter BEFORE the movie had even begun! WAKE UP America! When will you figure it out? This antiquated law has NO place in today's America! Parents are dying, school children are dying, there is no where safe – and yet not enough of us have the tenacity to do what most Americans feel – take on the NRA. Just because they yell louder, doesn't mean they are what the majority want! Take heed! This will only get worse – what's next???