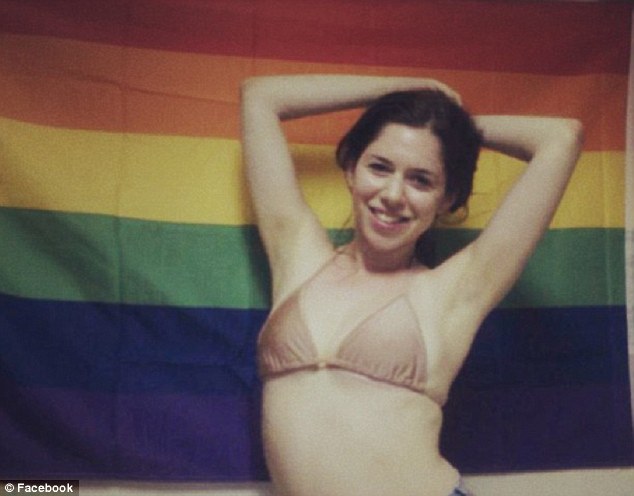 Rich college girl, Rachael Sacks who shit on poor people now hiring publicist.
It seems Rich girl Rachael Sacks hasn't quite finished with the media yet.
In a new blog entry the much disdained (never mind Rachael…) well to do aspiring Hemingway writer who went to create a snafus with her uncompromising attitude about being rich and poor people having to suck that shit up has now taken umbrage with the media for failing to take note that she happens to also be gay.
In her newest musings Sacks goes on to express her disdain with the media for not making an issue our of her sexuality, even though she admits it wasn't actually relevant to her previous essay about how a cashier at a grocery store close to her affluent West Village apartment was unfriendly and frowned at her because she had a designer bag.
I know Rachael I get that shit when them bixches look at my slippers on the boardwalk.
Tells the spoilt brat who gets to go to a cushy arts school that costs daddy $40K per year: 'I have Pride Flags hanging in the windows of my apartment,' 
'My Facebook account also says "interested in women". Reporters were able to find my home on Google Earth yet they were unable to see my sexuality blatantly listed for the public to see? It doesn't add up.'
In her previous essay which went on to garner much interest, Rich girl Rachael Sacks told: 'I am sorry that I was born into great financial circumstances and my father likes to provide for me. I am sorry I don't have to go to a state school to save my parents money. What do you want from me?'
At the time, the aspiring writer told she was undeserving of the rampant media attention (yes kids Rachael fed herself to the wolves) her post received, telling that it portrayed her as a 'spoiled brat who masturbates too much.'
But that may mean little to Sacks who once again wants to remind us that she's still hanging around and desperate for us to take note of her.
Admits Sacks in her new essay: 'While my sexuality is irrelevant to the topic of my article, it still is part of who I am and should not be ignored.'
Sacks has since surmised that she believes her sexuality was ignored because 'it would look tacky to vilify me in the press in regards to my sexuality.'
'Non normative sexuality has to be avoided completely as a topic of discussion because of all of the tragedies that have resulted from kids being bullied for being gay.'
Kids can you tell that Rachael is making some mean use of her $40K a year tuition?
Other meaningful articles by our collective hero include '13 Things That Should Exist For New York Women In Their 20s' and 'Confession: I'm a chronic female masturbator.'
Kids could it just be no one likes Rachel Sacks because she's not to be liked in the first place?
And then there was this comment on the web that brought a rueful smile to my face:
I saw this and I find it very hard to believe. They just don't like you because they don't like you! Just like no one hates you for being rich. No one hates you for being too femme. No one hates you for being gay. They just don't like YOU!Your opinions are considered irrelevant because they are irrelevant. You don't have interesting opinions! Obviously. The whole world mocks you for that fact.
Most lesbian events and cultures are very welcoming of girls who are femme. Very. Especially in NYC. It just isn't true that lesbians and lesbian events shun anyone who isn't "stereotypical". I wear pearls! I have long hair. I dress like a yuppie. I have never been excluded when I have gone with friends to events.
I love that her entire writing history is plagued with trying to explain why she isn't included or liked. It is because I have money, it is because of my bag, it is because I am too femme. Hmm…