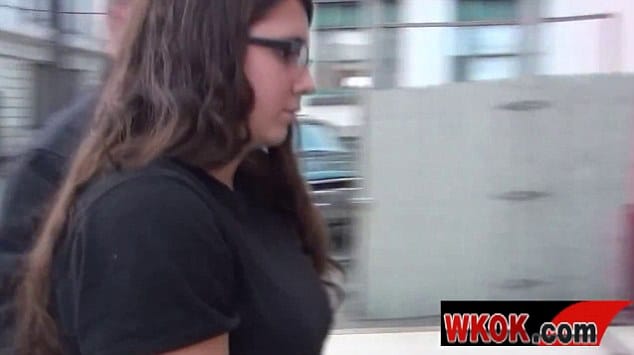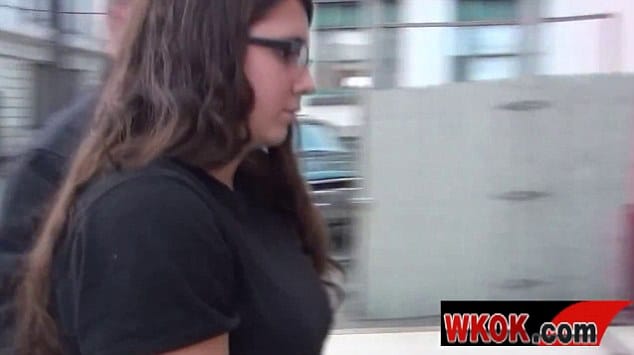 Miranda Barbour and her husband it has been told used Craigslist because they wanted to fulfill their fantasy of killing someone together.
The assertion comes after the 18 year old recently wed teenager went on to be charged with the murder of 42 year old Troy LaFerrarra after confessing that she and her husband had planned the killing.
Miranda Barbour, Craigslist Killer: I killed 22 and I will kill again. 
Miranda Barbour, married prostitute stabs man she met on craigslist before attending husband's dinner party birthday.
Previously the woman who also used the site to pick up extra income as a hooker claimed that she had only acted in self defense when LaFerrara had purportedly groped her inappropriately.
Authorities now go on to tell the woman and her husband, Elytte Barbour had picked up their victim on November 11, three weeks after having gotten married for a sexual encounter in a Sunbury, Pennsylvania parking lot.
Cops tell that Eytte Barbour choked LaFerrara with a cable cord while Miranda Barbour repeatedly stabbed him. LaFerrara's body covered in 20 knife wounds was found dumped in an alley the next day.
LaFerra married his girlfriend of eight years, Colleen Keeney, in June 2011. The couple did not have children. According to his obituary, LaFerrara was employed as the senior resident engineer at the Lycoming County Landfill.

Sunbury Police Chief Steve Mazzeo told yesterday that on November 11, Elytte Barbour told detectives that he was hiding under a blanket in the backseat of his wife's red Honda CRV when they went to pick up Troy LaFerrara for his rendezvous with the 18-year-old married escort.
When Miranda Barbour gave her husband a signal, Elytte pounced on LaFerrarra from behind, wrapping a cord around his neck and tightening it as his wife knifed the 42-year-old man all over his body.
The husband has since been charged with criminal homicide, aggravated assault, simple assault and criminal conspiracy and possession of instruments of crime.
The 22-year-old man told police that he and his wife had plotted to kill someone in the past, but without success. It was not until they came across LaFerrara on Craigslist that their plan finally came together.
Told the husband to cops: 'LaFerrara was just the one with whom it worked.' 
Earlier this week, Miranda Barbour had told cops that she drove alone to a department store and bought bleach wipes and other cleaning supplies to wash her blood-spattered car.
But following his arrest, Elytte Barbour told investigators that he was the one who went to the store.
After cleaning up the gore, the couple drove to a strip club to celebrate Elytte Barbour's 22nd birthday.
Yet things continue to get murkier. According to Elytte Barbour, his wife has an 18-month-old baby from a man who has died under what police are now considering suspicious circumstances.
Police arrested Miranda Barbour after LeFerrara's mutilated body was found in a side street in Sunbury, Pennsylvania.
After a three-week investigation, officers traced the dead man's cell phone call history, having found the teenager was the last person to have spoken him before his death.
Barbour initially went on to tell that she had met LaFerrara November 11 after setting up the meeting online.
She told prosecutors that she would regularly use Craigslist to meet men for 'companionship', often being paid for the meetings up to $850.
Yet in her first interview with cops, the woman had told despite setting up the meeting with her victim she didn't go through with it because she was too scared.
Later, Miranda Barbour's husband and friend were then interviewed and told officers they knew Barbour she met men who she had encountered online, and that she carried a pocket knife for her own protection.
But just a day after her first questioning, Barbour voluntarily went to see cops asking if she could speak to them in the presence of an attorney.
In her second version of events, she went on to tell she met LaFerrara on Craigslist and after emailing back and forth, the two decided to meet at the mall.
LaFerrara entered Barbour's vehicle, and once they arrived in Sunbury, LaFerrara told Barbour to pull over.
Barbour told police that she parked and LaFerrara began to grope her, touch her private areas and put his hands around her throat.
According to the teen, it was then that she reached for the knife and began to stab LaFerrara in a frenzied attack.
She said she blacked out and didn't remember the amount of the times she stabbed him. At the time, the young woman made no mention of her husband playing a role in the killing, or even being present in the car.
Barbour then drove away with the man 'choking and gasping for air.'
She drove around the city and found the alley behind Catawissa Avenue.
She got out of the vehicle and walked around to the passenger's door, which LaFerrara was leaning against, opened the door and watched him fall out.
Before driving off, the teenager took the man's wallet, a report told.
At a secluded spot, she cleaned away as much of the blood as she could before driving on to join her husband at his birthday party in a strip club.
It is alleged she threw the knife which was used in the attack into the Susquehanna River.