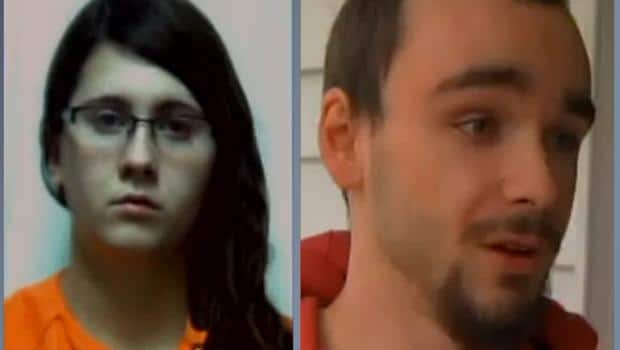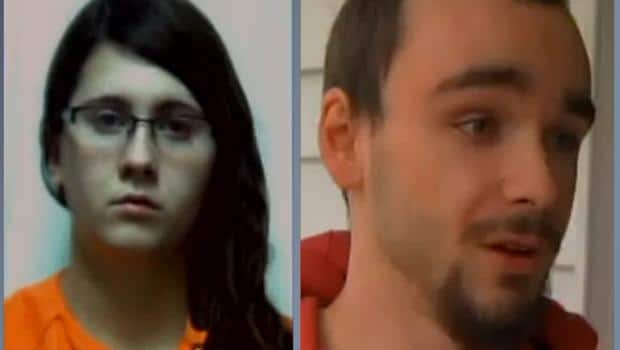 In a startling confession, Miranda Barbour, the Craigslist killer has told that along with the savage slaying of a Pennsylvanian man, Troy LaFerrarra whom she courted through Craigslist, she has also killed additional 22 more individuals.
The confession came via a jail house interview the 19 year old had with local media outlet, The Daily Item yesterday evening where the newly married woman confessed that along with her husband, Elytte Barbour had slain a total of 22 individuals in satanic like rituals.
Miranda Barbour and husband used Craigslist so they could murder someone together.
Miranda Barbour, married prostitute stabs man she met on craigslist before attending husband's dinner party birthday.
In the interview, the part time prostitute told she will will plead guilty to the November slaying of Troy LaFerrara, 42, as well as to an additional 20 more murders from Alaska to North Carolina as part of her involvement in a satanic cult.
Told Miranda Barbour: 'I feel it is time to get all of this out. I don't care if people believe me. I just want to get it out,'
'When I hit 22, I stopped counting,'
'I just wanted to be honest.'
Pursuant to the interview, Sunbury police Chief Steve Mazzeo has indicated that he has been in contact with the FBI and law enforcement agencies in several other states.
'From information we gathered and from information gathered from her interview we are seriously concerned and have been in contact with the proper authorities,' Mazzeo said.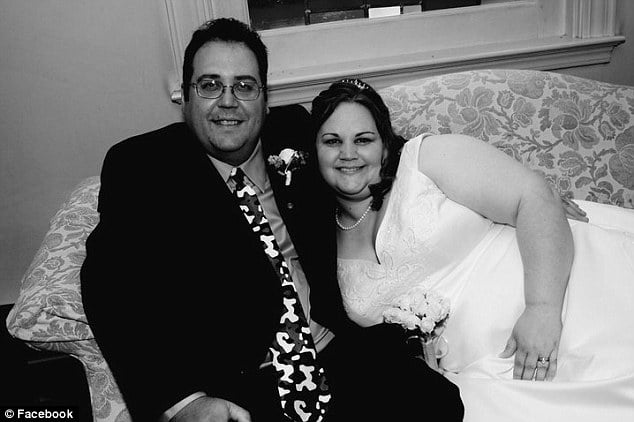 Prosecutors are seeking the death penalty against Miranda Barbour and her husband, 22-year-old Elytte Barbour. Authorities told Miranda Barbour, a petite woman told investigators she met the 6-foot-2, 278-pound LaFerrara after he responded to her Craigslist ad offering companionship for money.
Over the course of last night's interview, Barbour claims that she is ready and able to cooperate with authorities to reveal where the bodies are buried.
'I can pinpoint on a map where you can find them,' she said.
Claiming to have been sexually abused at the age of four, Barbour told the Daily Item that she only killed 'bad people' and was brought up in a satanic cult by a man she would not identify after joining them at the age of 13.
Indeed, it was this individual who introduced Barbour to murder – killing a man down an alley in Alaska with a gun.
'It was in an alley and he (the cult leader) shot him,' she said, declining to identify him.
'Then he said to me that it was my turn to shoot him. I hate guns. I don't use guns. I couldn't do it, so he came behind me and he took his hands and put them on top of mine and we pulled the trigger. And then from there I just continued to kill.'
During her time in the cult, Barbour claims that at one point she fell pregnant and was subjected to a dangerous 'in-house abortion' by members after they drugged her and tied her to a bed.
Barbour told the majority of the murders she committed were in Alaska, but that she has also killed in North Carolina, Texas and California.
Asked why she pleaded not guilty to the LaFerrara muder, she replied, 'I didn't want to.'
'When I was at my arraignment and the judge asked me how do I plead, I was ready to say guilty and my attorney (chief public defender Ed Greco) grabbed the microphone and said not guilty.'
Miranda Barbour added she has not spoken with her husband since the day she was arrested.
'He is proud of what he did,' she told. 'I will always love him.'
'I know I will never see my husband again and I have accepted that. I know I wanted to talk about all this because I know I had a 20-year window where I would possibly get out of jail and I don't want that to happen. If I were to be released, I would do this again.'
Police have alleged that Miranda Barbour's husband told investigators they committed the crime because they wanted to kill someone together.
She also revealed in the interview that she doesn't want to get out of jail and that she would kill again if she were released.
During police investigation in December Barbour told LaFerrara was still alive and 'choking and gasping for air' as her and her husband tried to find somewhere to dump his body after stabbing him 20 times.
Initially, Miranda told cops that she killed her victim in self-defense after he started to grope her. But her 22-year-old husband Elytte Barbour gave police a different story, saying they conspired to kill a stranger together, and he helped hold La Ferrara down while his wife took to stabbing the man she had met via Craigslist.
Miranda Barbour would come to be arrested after cops traced LaFerrara's last call to her cell phone. She was charged last Wednesday in his death, followed by her husband on Friday.
Investigators said Elytte Barbour confessed to police the couple planned the killing.
According to cops, Miranda advertised herself as a 'companion' on Craigslist and LaFerrara responded. She arranged to pick him up on November 11 at a mall, three weeks after her marriage.
Elytte Barbour says he hid in the back of the car under a blanket until the moment his wife gave him a signal.
He held LaFerrara back with a cable cord while his wife repeatedly stabbed him. LaFerrara's body was discovered the next morning in an alley by Sunbury resident Brittany Settler.
After dumping LaFerrara's body, the Barbours when to Wal-mart to buy garbage bags, carpet clearer, paper towels and seat covers to clean out the SUV.
Incredulously the couple would then later that evening visit a strip club to celebrate Elytte's 22nd birthday.
The Barbours had recently moved from North Carolina to Pennsylvania after tying the knot October 22.
LaFerrara married his girlfriend of eight years, Colleen Keeney, in June 2011. The couple did not have children.
To date Miranda Barbour has been charged with criminal homicide, aggravated assault, simple assault and criminal conspiracy and possession of instruments of crime.
With respect to the claims of other murders, Miranda Barbour has offered little detail except to say that they were part of satanic rituals that she participated in Alaska, Texas, North Carolina and California. Commentators on the web have even questioned the legitimacy of her claims of other murders and if the woman has simply made the claims up in order to feed a thirst for notoriety and the macabre.