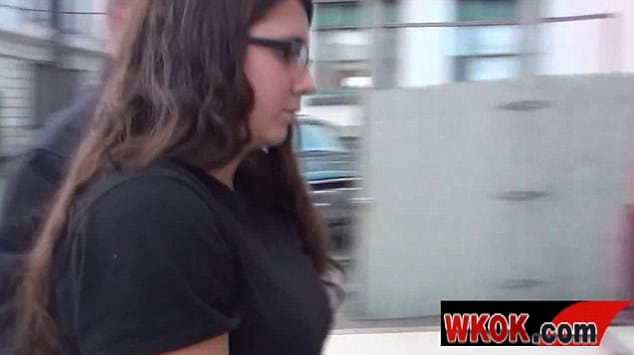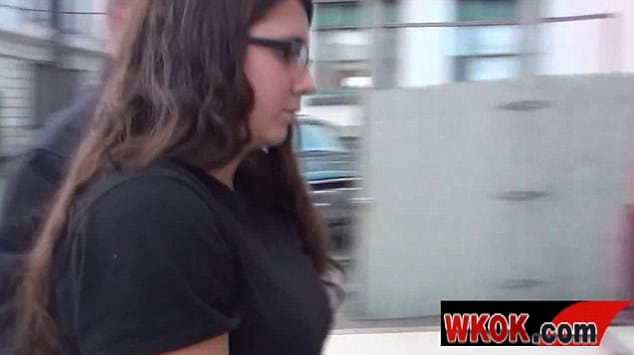 Miranda Barbour, an 18 year old married prostitute has been branded as the second 'craigslist killer' after she used the site to lure a man into her car before stabbing him 20 times and dumping his body.
Police reports tell that the woman, purportedly butchered the man, Troy LaFerrara, 42 after arranging to meet at a parking lot of a mall for sex on November 11.
Miranda Barbour, Craigslist Killer: I killed 22 and I will kill again. 
Miranda Barbour and husband used Craigslist so they could murder someone together.
Prosecutors tell that Miranda Barbour dumped the man's body in an alley before driving off to her husband's intimate dinner party later that same day.
Police went on to arrest Barbour after her victim's mutilated body was found in a side street in Sunbury, Pennsylvania.
After a three-week investigation, cops traced the dead man's cell phone call history, they found the teenager was the last person to have spoken him before his death.
Brought in for questioning the woman went on to admit that she would often use craigslist to meet men for 'companionship.'
That said the mother of one went on to insist despite setting up the meeting with the man, she didn't go through with it because she was too scared.
Nevertheless subsequent interviews with the woman's husband and a friend revealed an understanding that Miranda Barbour encountered men online and that she would carry a knife with her for her own protection.
That said, a day after her first questioning Miranda Barbour voluntarily appeared in front of authorities where she went on to tell that she had indeed met LaFerrara at the mall.
Nevertheless she went on to tell that she had only resorted to violence after the man had begun to inappropriately touch her private parts and put his hands around her throat.
From there the teen told she blacked out, unable the times she had stabbed the man, before eventually driving away with the man whilst he was 'choking and gasping' for air.
Eventually after driving around the city's outskirts, she stopped, walked on the passenger's side, opened the door and let the man fall out. Before driving off the woman took the man's wallet.
From there cops tell Miranda Barbour went on to buy garbage bags, carpet cleaner, paper towels and seat covers at a nearby department store.
At a secluded spot, Barbour cleaned away as much of the blood as she could before dumping the towels and remaining evidence in a dumpster before driving on  to join her husband at his birthday dinner.
It is alleged Barbour threw the knife which was used in the attack into the Susquehanna River, which runs through Sunbury and Selinsgrove.
Barbour has since been arraigned before District Judge Benjamin Apfelbaum on charges of criminal homicide, aggravated assault, possession of instruments of crime an simple assault.
At present Miranda Barbour is in Northumberland County Prison without bail.
She is ordered to appear for a hearing Dec. 10. During her arraignment Barbour offered no comment and simply nodded when asked if she understood the charges.