Why did Robin Roberts keep her girlfriend Amber Laign a secret for ten years?
Good Morning America host Robin Roberts over the weekend to tell she is gay.
In a reflective facebook post, exactly one year and 100 days after her bone marrow transplant the much loved host told how grateful she was to have the support of fans, friends, family,  her sister Sally-Ann, who was her donor and her long term girlfriend, Amber Laign, 39, a San Francisco-area massage therapist,
Told Robin Roberts: 'I am grateful for my entire family, my long time girlfriend, Amber, and friends as we prepare to celebrate a glorious new year together.'
Roberts in the past had been open about her health issues since she was diagnosed with breast cancer in 2007 (and later myelodysplastic syndrome in 2012), but to date had kept her private life off limits.
Perhaps raising the question why now?
Interestingly ABC News went on to released a statement shortly after Roberts post and showed their full support for the anchor.
"We love Robin and Amber, who we have all known for a long time. We were so touched by Robin's Facebook message today and so thankful for all the loving support she has in her life."
The post comes after Robin Roberts inked a new long-term deal with ABC for a reported $10 million and $14 million.
The post as of time of publishing has been liked just under 53K times and shared shy of 3000 times.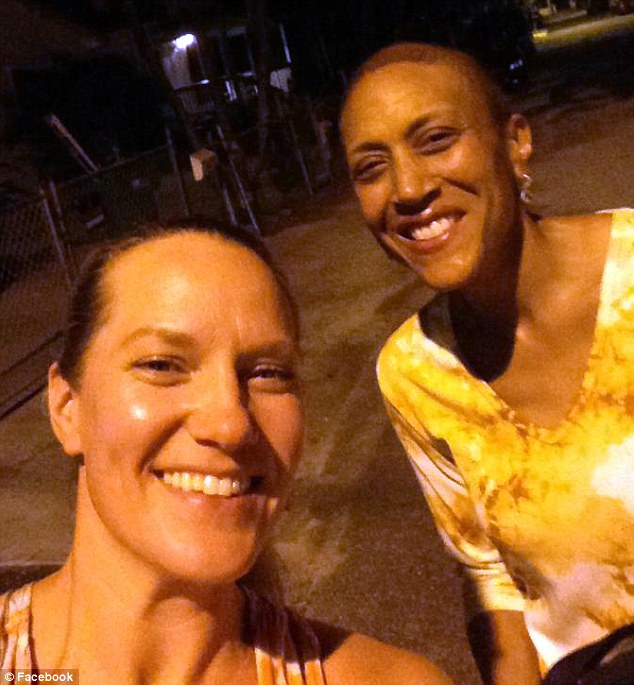 And then there were these comments on the web that made me wonder as well:
Everyone knew. It's common knowledge. She didn't 'come out' to anyone she knows, is friends with or works with. She just never dis cussed it publicly. Shame that her girlfriend of a decade who has been by her side through all her health issues has had to be hidden from the public. Being open is going to be easier & more fulfilling. I don't know anyone who didn't know she was a lesbian.
It's just not "scandalous" or "OMG" anymore. And it shouldn't be. No one should care.
Perhaps I'm missing the point, but what does one's sexual orientation have to do with whether they're doing their job well or not? I don't what people do in their off time, so long as it's not illegal.
I wish I cared, but I don't!