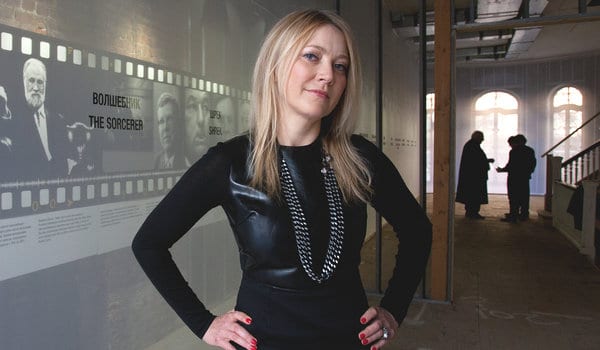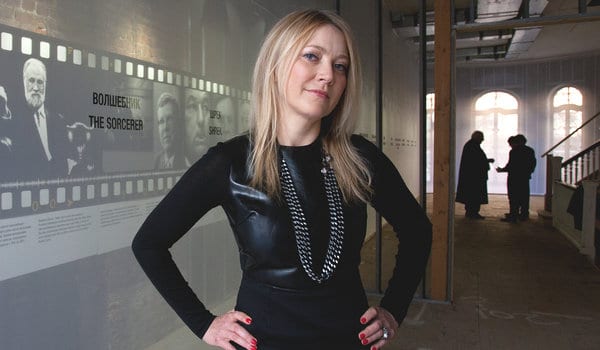 The trouble continues for Upper East Side real estate developer and Russia native Janna Bullock.
Until recently, Bullock was married to Alexei Kuznetsov, the former Finance Minister of the Moscow Region. And more recently, she married Randall Brockett, who has advised her on buying art and worked with her for years. Earlier this year, The Real Deal reported that our collective ray of sunshine was facing foreclosure on her Park Ave. condo, after allegedly engaging in money laundering.
At the time Bullock denied the majority of the allegations against her in an answer filed to the board's complaint as foreclosures proceedings were started against her. This against a woman who had used her connections and glossy reputation into parlaying vast fortunes as she bought and flipped a number of hard to get to top shelf properties. A feat that did not fail to get noticed by New York's upwardly mobile real estate world.
The realdeal went on to disclose Bullock at the time was asked by the board of her Upper East Side residence, the prestigious Park Avenue Court to repay $41,579 in common charges, assessments and late charges. The board also sought to evict the developer from the building's 2,500-square-foot penthouse, which she owns. Neither party at the time could be reached for comment.
That said, things first began to unravel for Bullock back in 2010, when her reputation was put asunder when she was forced to resign from the board of the Guggenheim Museum. The resignation is said to have been prompted when news that her ex-husband had become the target of a criminal fraud investigation in Moscow, according to Russian press.
At the time the Guggenheim chose to sidestep the question as to why Bullock was no longer being asked to serve on the board.
Making matters worse for Bullock is the fact that her ex-husband, Kuznetsov was recently arrested in the South of France on July 5th as part of a treaty pact with Russian authorities who now sought to bring Kuznetsov back to Russia to face charges of embezzling and stealing of public funds.
Yet what made the arrest that more intriguing, is why it had taken authorities so long to round up Kuznetsov in the first place as his name was put on the international watch list as early as 2010. This whilst Kuznetsov openly gallivanted among the gauche set.
Perhaps not by coincidence, Janna Bullock was recently in France herself this past July according to Haute Living. That said it is not entirely clear if Janna Bullock is wanted for questioning by Russian authorities as they attempt to hold court amidst wide allegations of corruption. This as various public offices head into electoral voting in early September.
At present Bullock along with her ex-husband, Kuznetsov face a number of lawsuits and allegations of money laundering and fraud. According to sources close to the case, Russian bank, Gazprombank OJSC is suing her and her ex-husband and a number of offshore companies seeking over $20 million. The suit (see below) filed in Limassol, Cyprus on August the 3rd goes on to allege that the consortium defrauded holders of bonds that were meant to provide funding for infrastructure projects in the Moscow Region.
In 2008, the bond scheme collapsed and the investors who had purchased them were owed large sums of money. Janna Bullock and her ex-husband allegedly diverted large sums of bond holders money out of Russia through a network of offshore companies. This whilst Janna Bullock continues to face an avalanche of credibility and legal issues here in the Unites States.
Which of course forces the question what new allegations or developments can the public be expected to read about as Janna Bullock braces herself for other as of yet publicly unknown spectacles in the weeks and moths ahead…?
above image found here.