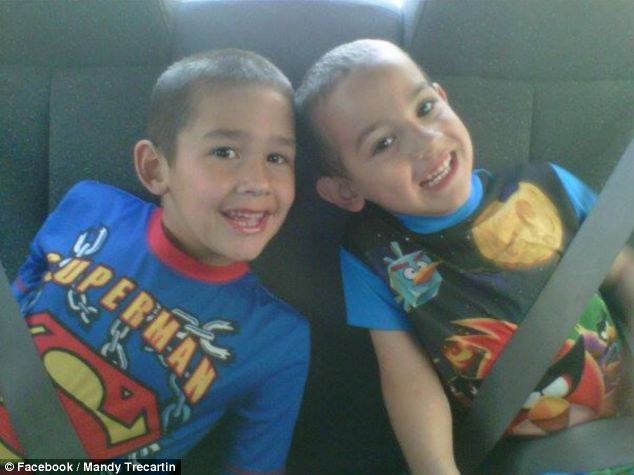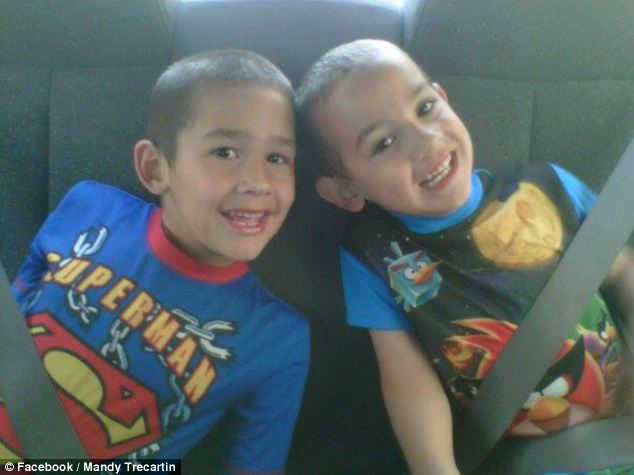 Brothers killed by python may have been target of scent.
Two brothers were killed Monday morning by a python as they slept at a friend's home after it escaped from a pet store one flight below in New Brunswick, Canada.
Local media go on to tell the brothers, Noah and Connor Barth, aged five and seven, died after being strangled by the 100 pound, 14 foot python.
Authorities have since gone on to say that they believe the snake escaped from its cage and slithered into the apartment through the building's ventilation system. The brothers' friend was sleeping in another room and was not harmed.
Told Royal Canadian Police Const. Julie Rogers-Marsh: "It's very, unusual and very tragic and difficult for everyone involved."
Went on to tell Jean-Claude Savoie, who lives above the Reptile pet store, 'Reptile Ocean' in Campbellton, New Brunswick, in which he owns:
'They were sleeping, they didn't even open their eyes or nothing. I thought they were sleeping until I [saw] the hole in the ceiling. I turned the lights on and I [saw] this horrific scene.'
'[The snake] went through a ventilation system. I don't understand how it did it. It went through the ceiling… and the snake fell into the living room from the ceiling.'
Savoie went on to say that the brothers were the sons of his best friend, Mandy Trecartin and that they often stayed at his home for sleep overs with his own son.
'My body is in shock. I don't know what to think. I feel like they're my kids.'
Jean-Claude Savoie said that after finding the boys' bodies, he found the snake coiled in a hole nearby, held it down and put it in a cage.
Savoie has since gone on to explain that the snake is not usually handled by anyone in the store and Mr Savoie said he does not know how it escaped its cage in the pet shop.
'How he got loose, I don't know,' a former employee, Tim Thomas, told the National Post. 'Because ever since Jean-Claude got full custody of his child, every cage had two locks on it, and one of them was a master lock and the keys to that were hung up in the laundry room.'
He added: 'Jean-Claude loved them kids and he would have never, ever put them in danger at all.'
The pet store is known to house a vivid collection of exotic animals, including crocodiles, tarantulas, tortoises and numerous snakes.
A RCMP spokeswoman has gone on to tell the major crimes unit is investigating the case and will determine whether any criminal charges should be filed against the owner. To date none have been brought.
A python is scheduled this morning to determine the exact nature of the brothers death.