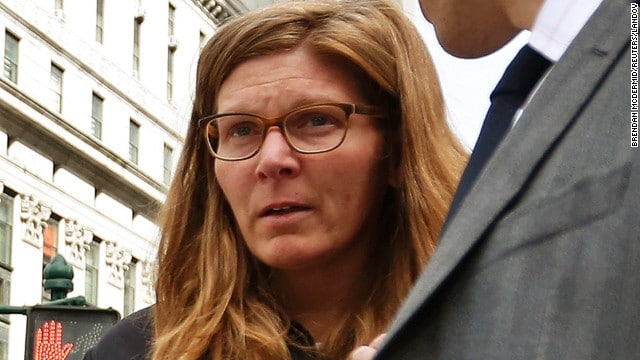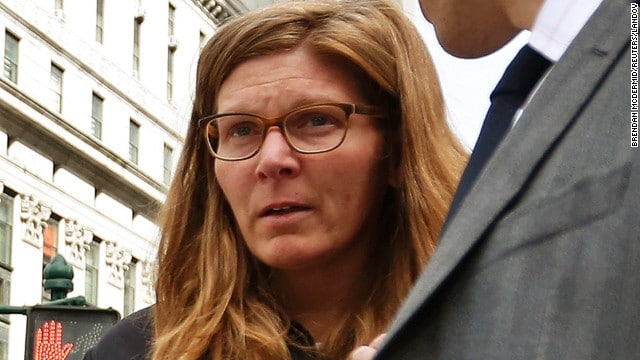 Ingrid Lederhaas-Okun, Tiffany VP gets one year for theft. Didn't even need the money…
Ingrid Lederhass-Okun, a 46 year old Vice President at Tiffany faces the potential of serving 30 years behind bars after allegations that she made off with a $1.3 million worth of jewelry from the jeweler's 5th avenue flagship store.
In charge of merchandise and product development, the Tiffany VP is said to have taken up to 164 pieces jewelry items including diamond bracelets, rings and pendants.
The executive's arrest came after authorities arrived at her house in the upmarket community of Darien, Connecticut early yesterday. To date the executive has been charged with wire fraud and interstate transportation of stolen property.
As vice president of product development, Lederhaas-Okun  had authority to 'check out'  jewelry from Tiffany to provide to potential manufacturers to determine production costs.
Authorities allege that after she left Tiffany in February, the company discovered she had checked out 164 items that were interestingly never returned.
According to a criminal complaint, the missing jewelry included 'numerous diamond bracelets in 18-carot gold; diamond drop and hoop earrings in platinum or 18-carat gold; diamond rings in platinum; rings with precious stones in 18-carot gold; and platinum and diamond pendants'.
Of interest is why the missing items were only just discovered and why for that matter the executive thought that the company would never notice the missing items to begin with? Unless of course a conspiracy had been put into effect?
When confronted about the missing jewelry, Lederhaas-Okun claimed that she had left some of it behind at Tiffany and that some had been lost or damaged.
Nevertheless an investigation found that Lederhaas-Okun resold the goods to an unidentified international dealer for more than $1.3 million.
Bank records go on to show that since January 2011, the un named dealer went on to write 75 checks to Lederhaas-Okun or her husband for amounts of up to $47,400.
Investigators also recovered purchase forms signed by Lederhaas-Okun that said the items were her personal property.
Authorities allege Lederhaas-Okun purposely checked out items valued at under $10,000 apiece to avoid detection given the company's practice of only taking inventory of those items checked out worth more than $25 000.
Lederhaas-Okun used a series of excuses to cover-up the thousands of dollars of missing trinkets which were eventually uncovered when a fuller inventory was taken in February.
Reiterated Manhattan US Attorney Preet Bharara: "As alleged, Ingrid Lederhaas-Okun went from a vice president at a high-end jewelry company to jewel thief. Her arrest shows that no matter how privileged their position in a company, employees who steal will face the full consequences of the law."
Bail was set at $250,000 but Lederhaas-Okun was released from custody on her own signature and given a week to post bond, according to the U.S. attorney's office in New York. She was placed under travel restriction, required to surrender her passport and appointed a federal public defender for the time being.
Media reports go on to tell that Lederhaas-Okun's husband Robert Okun is a hedge fund manager and a former executive director of UBS financial services. He has not  been indicted.
Lederhaas-Okun's attorney, Sabrina Shroff, interestingly could not be reached for comment. Can anyone guess why?
above image found here